Lusting over this gorgeous eco-friendly Kutikai Furniture….
(available here in the UK at Olive Loves Alfie, Mini Objects of Desire, Lullabuy and Castles for Rascals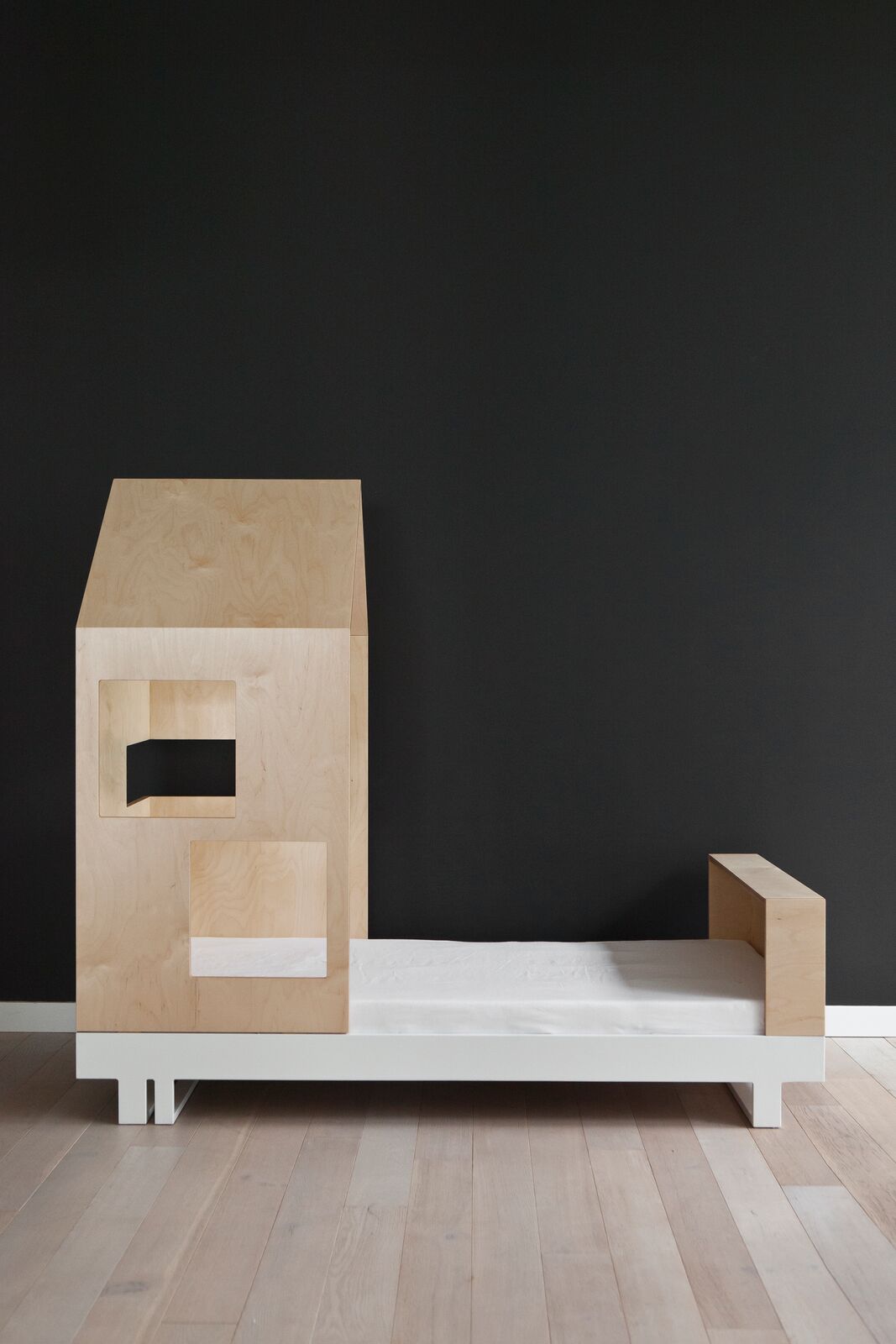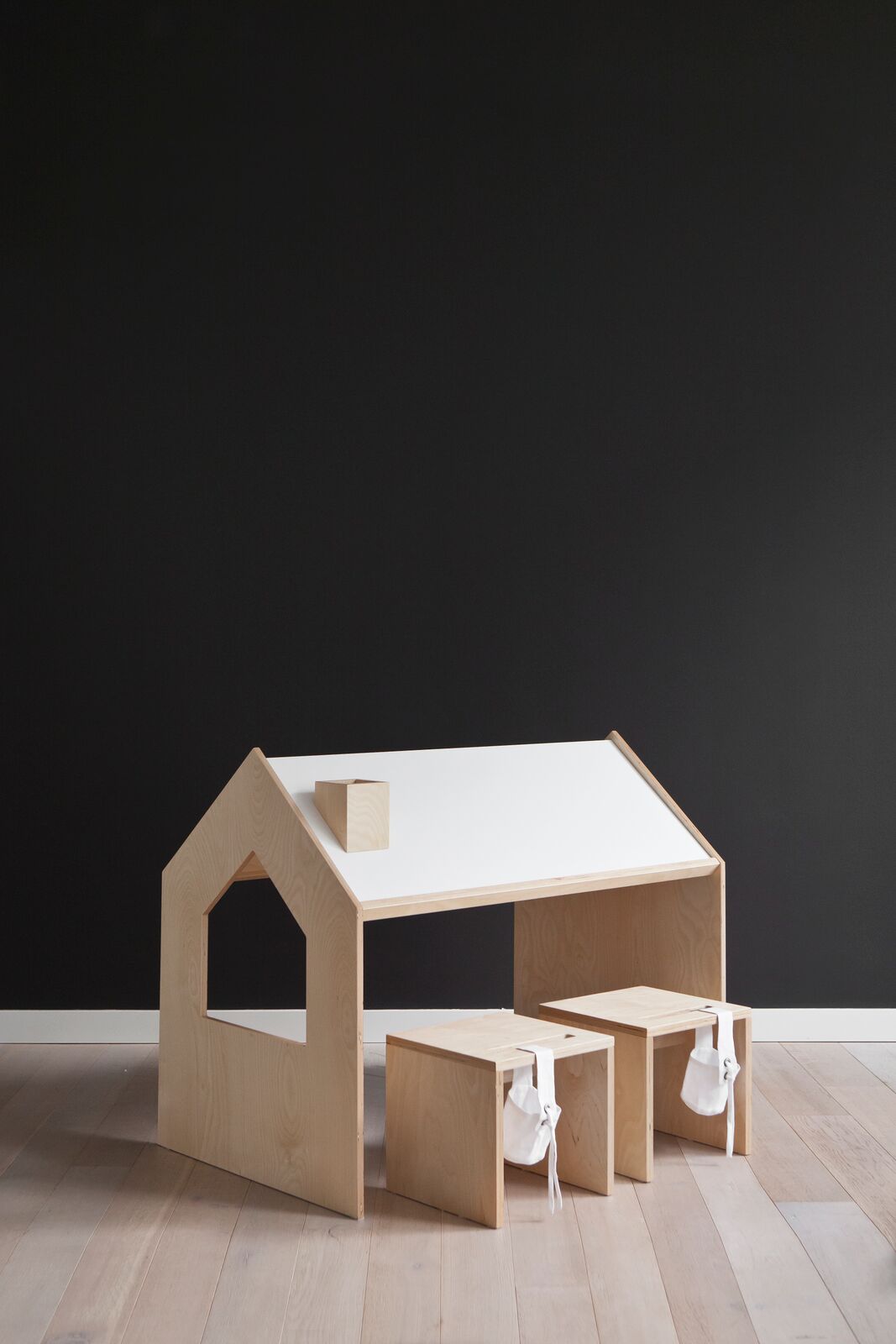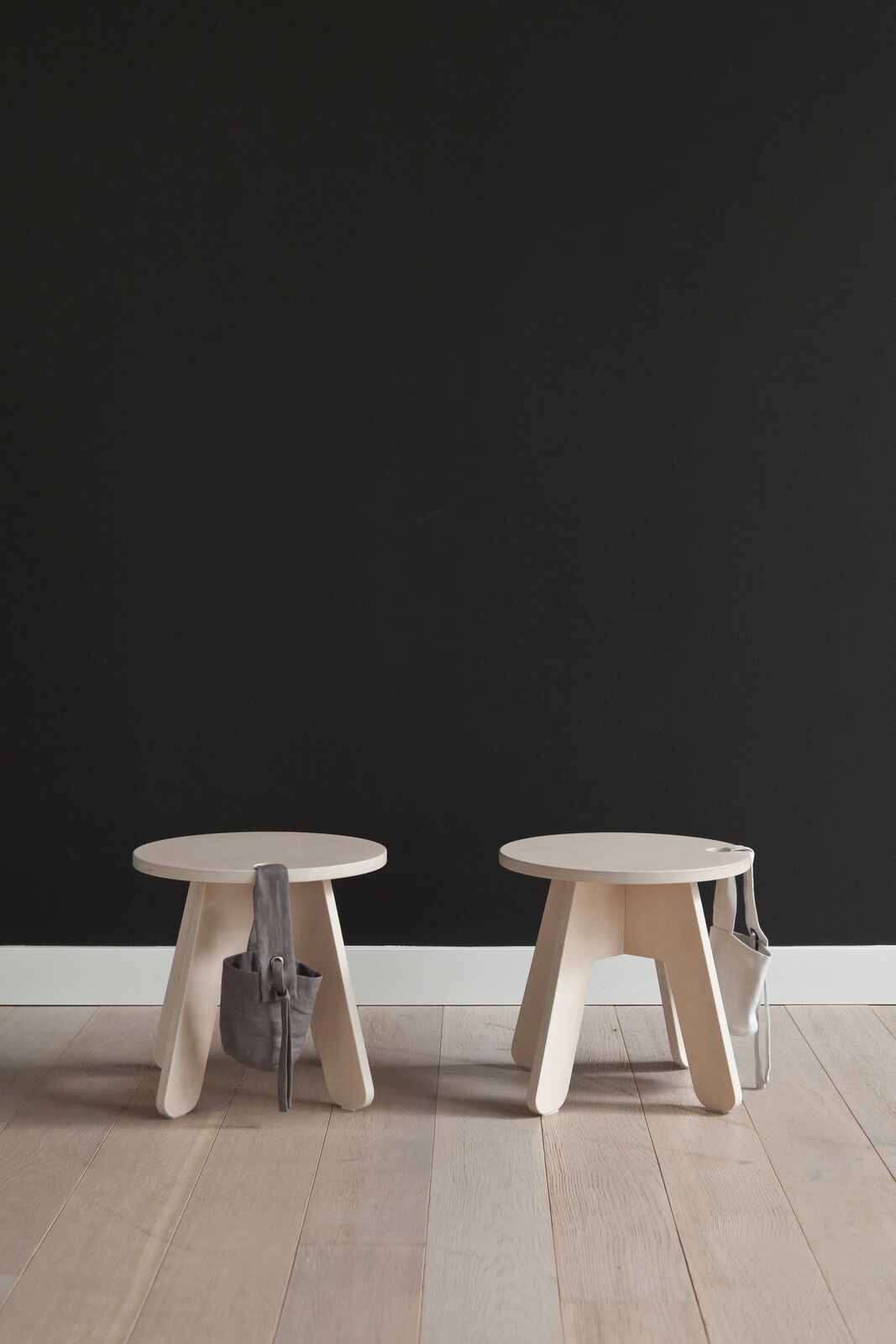 Need these slot together birch houses from Rock and Pebble available at Abacus Kids (becuase i don't have enough dolls houses obviously)…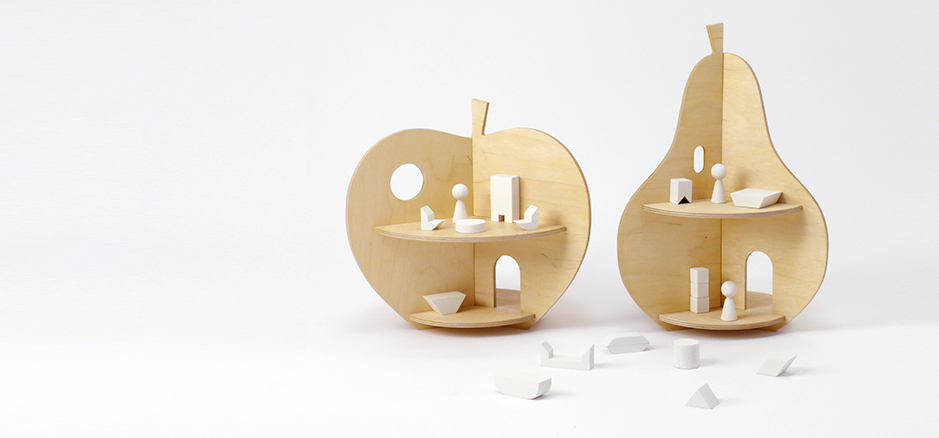 We needed a last minute easter holiday and decided to get in the car and go over the ferry again. We ventured further south this time to the pretty village of Bardigues, around halfway between Bordeaux and Toulouse.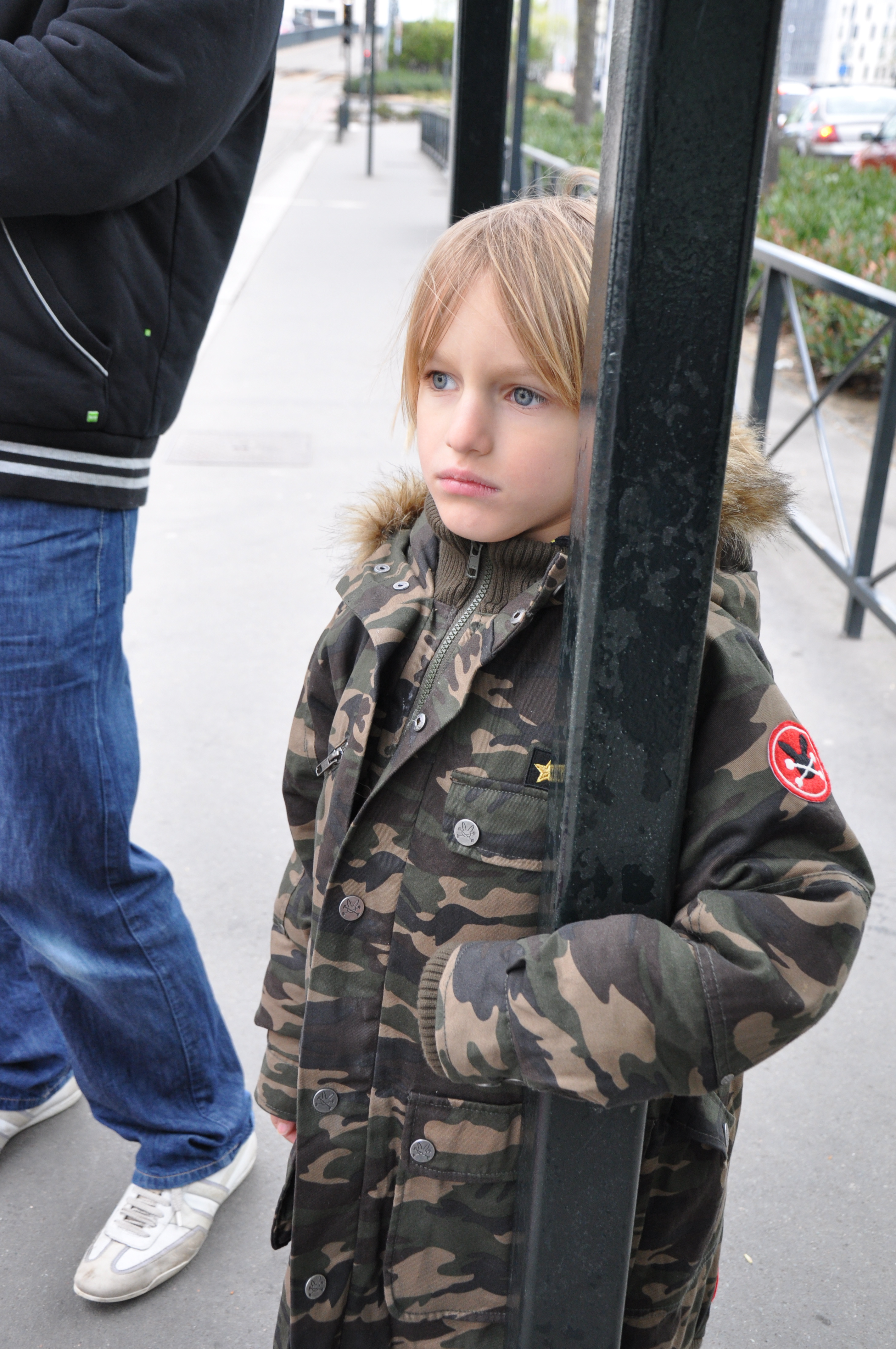 Stopping in Nantes on the way. After hours of driving round we found a travel hotel (note to self to look up route and possible stops next time), and caught a tram into the town for dinner.
Satch in No Added Sugar coat.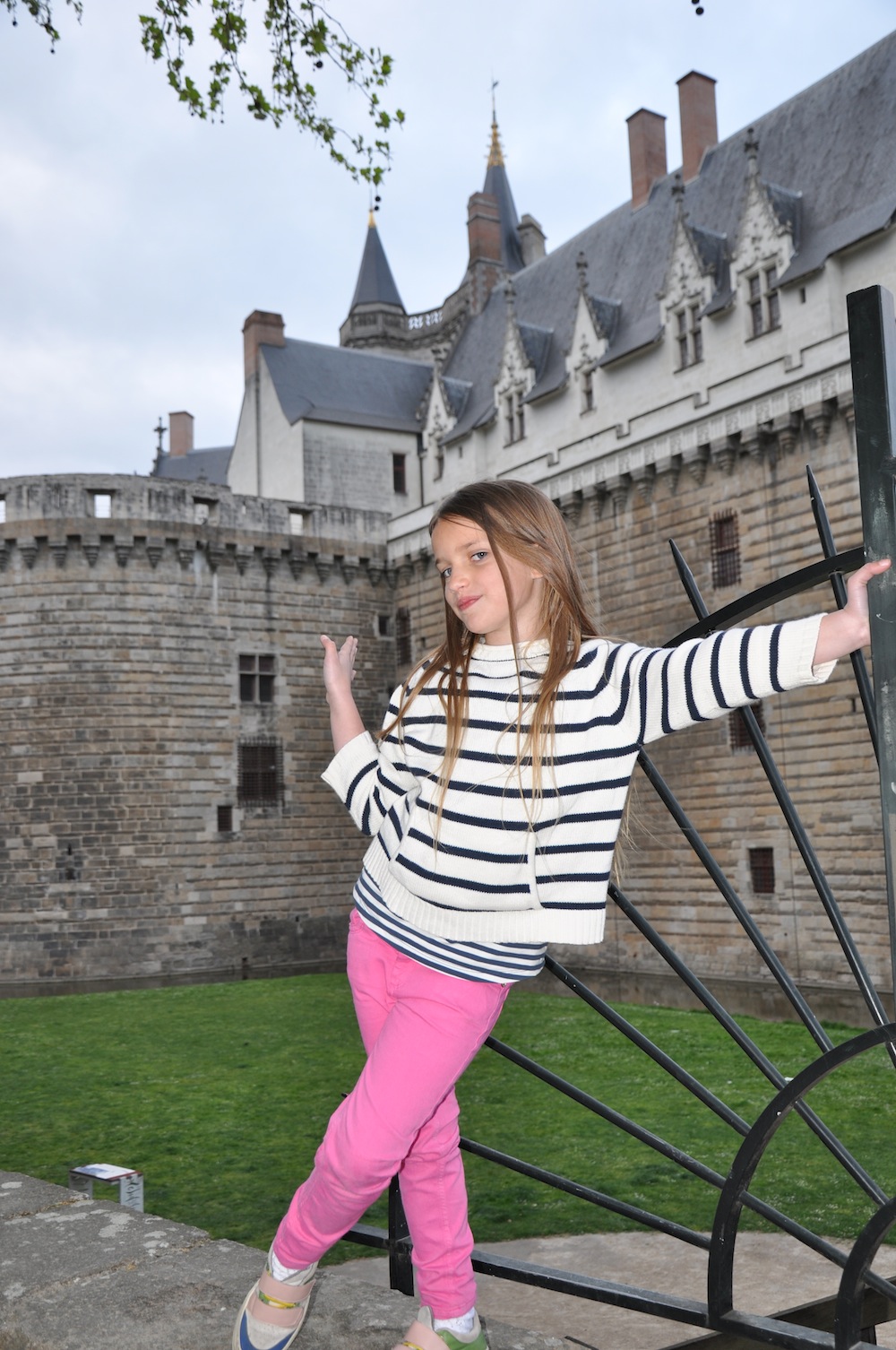 Iz in  jeans from Elias and Grace, Stella McCarntey Kids trainers, No Added Sugar t-shirt and John Lewis jumper.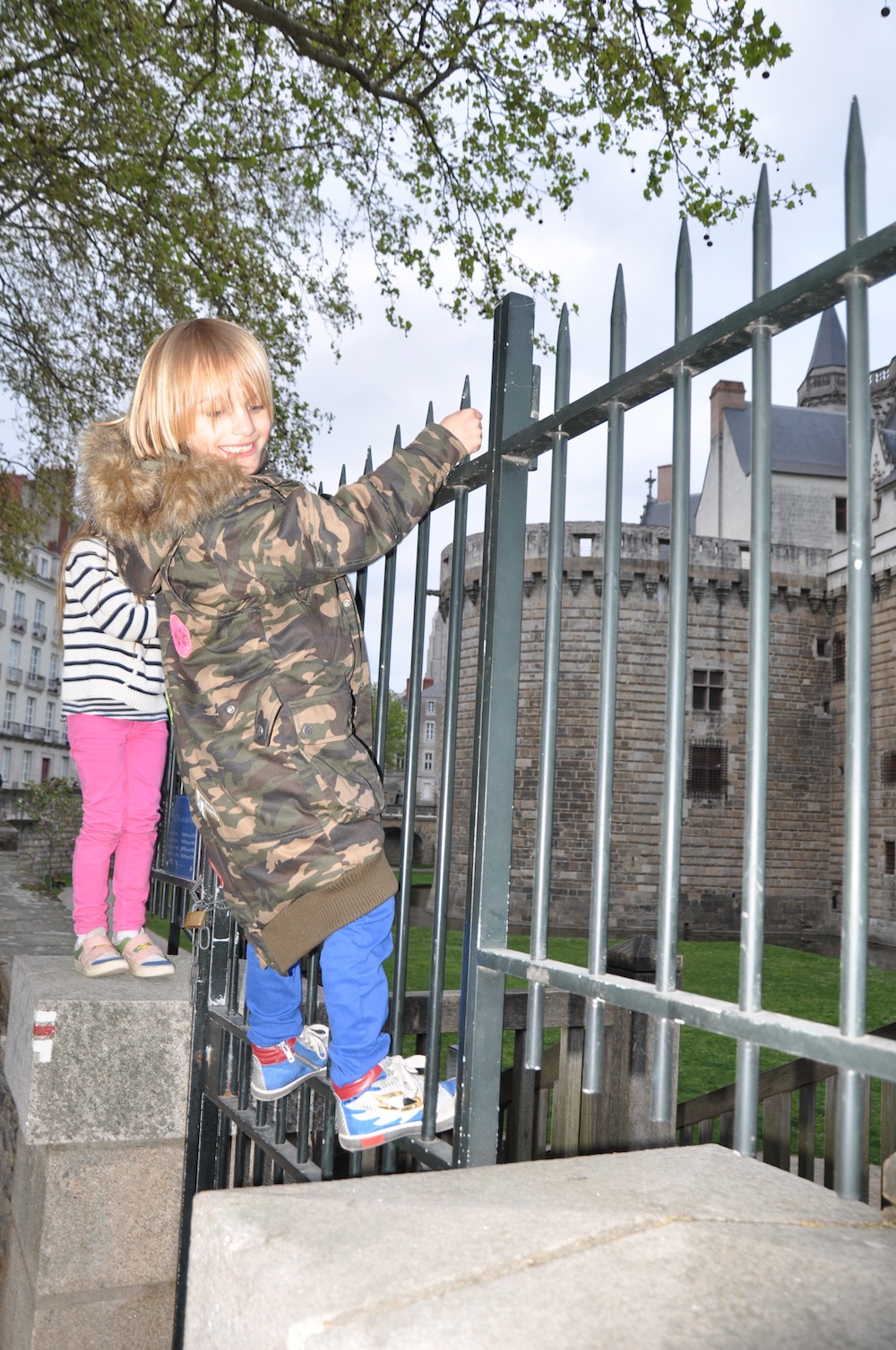 Satch in No Added Sugar coat, Tractor jeans and Pom D'Api trainers.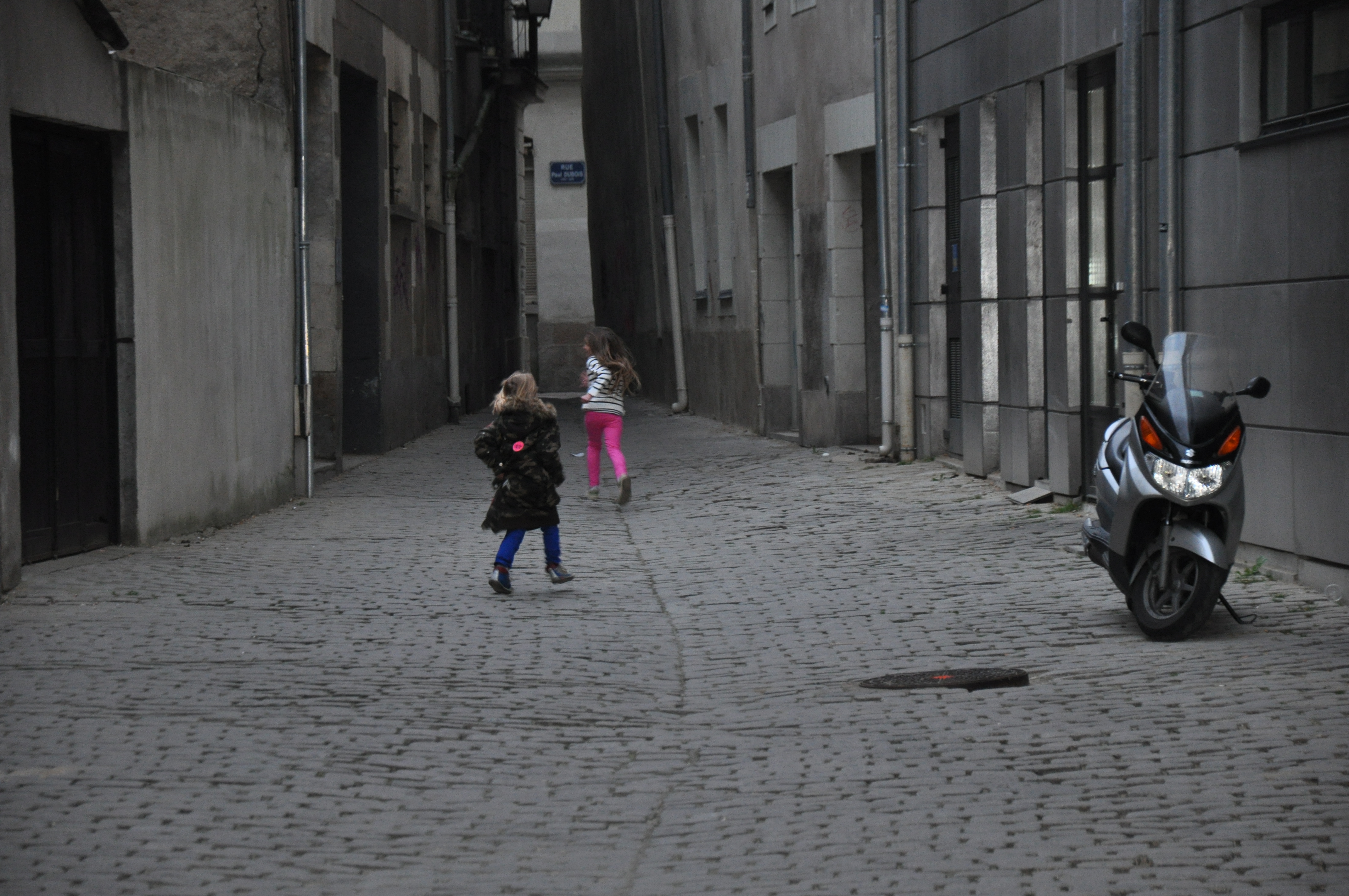 The kids loved Nantes which had an amazing collection of urban street art. The kids loved looking out for the mosaic space invaders by Invader and Where's Wally graffiti.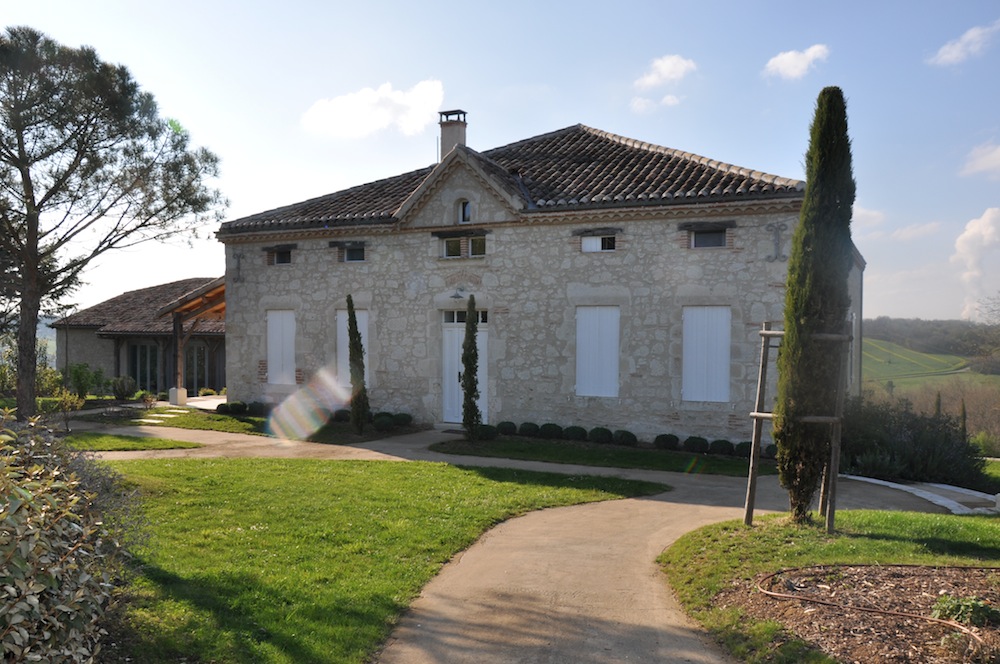 We stayed here in Lavayssière, a boutique luxury 16th century upgraded Gascon manor, set in 30 acres of grounds, with two gites, indoor and outdoor swimming pool plus tennis courts.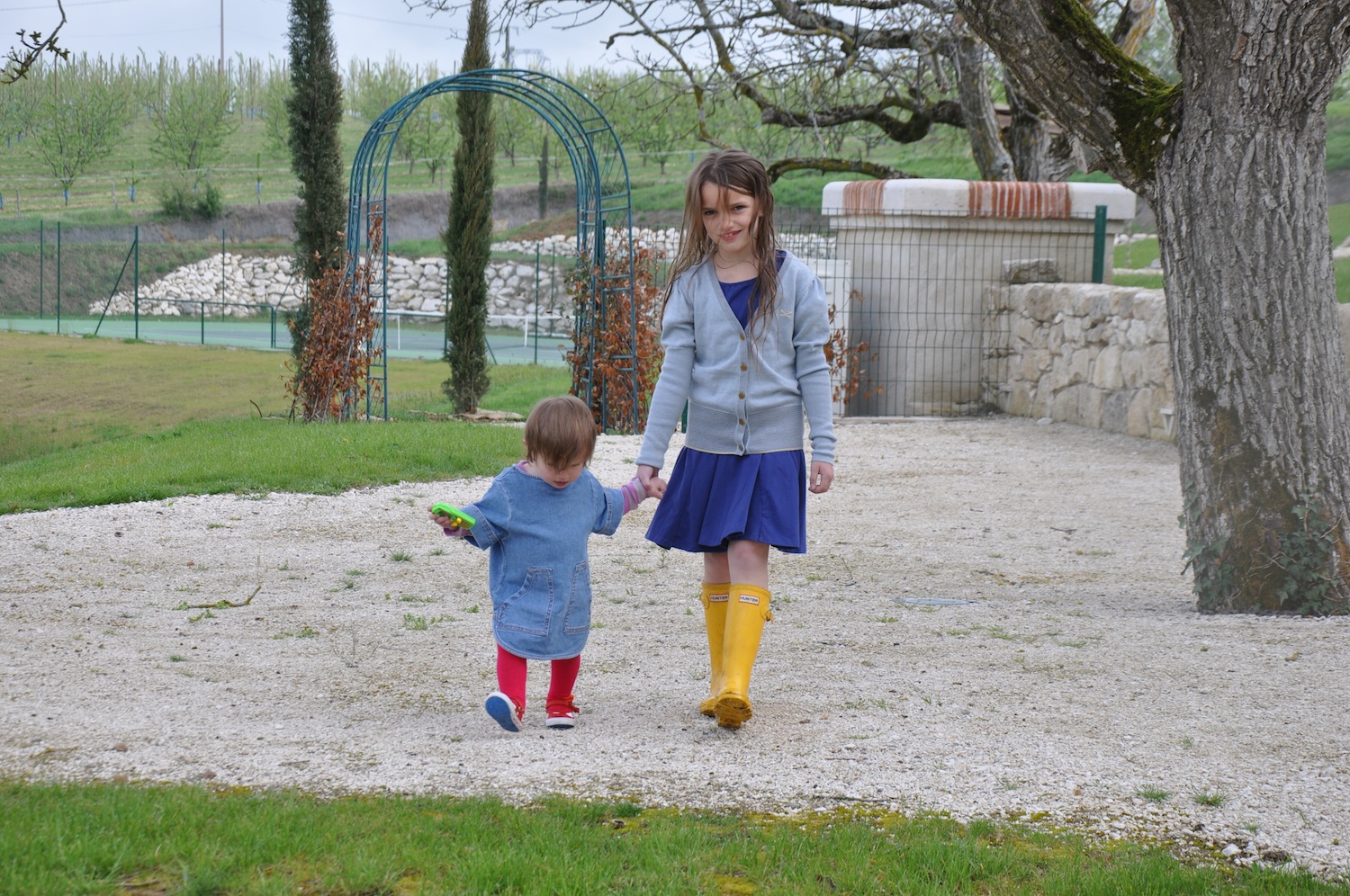 Iz in Original Sister dress, No Added Sugar cardigan, Hunter wellies.
Kitty in Stella McCartney Kids dress.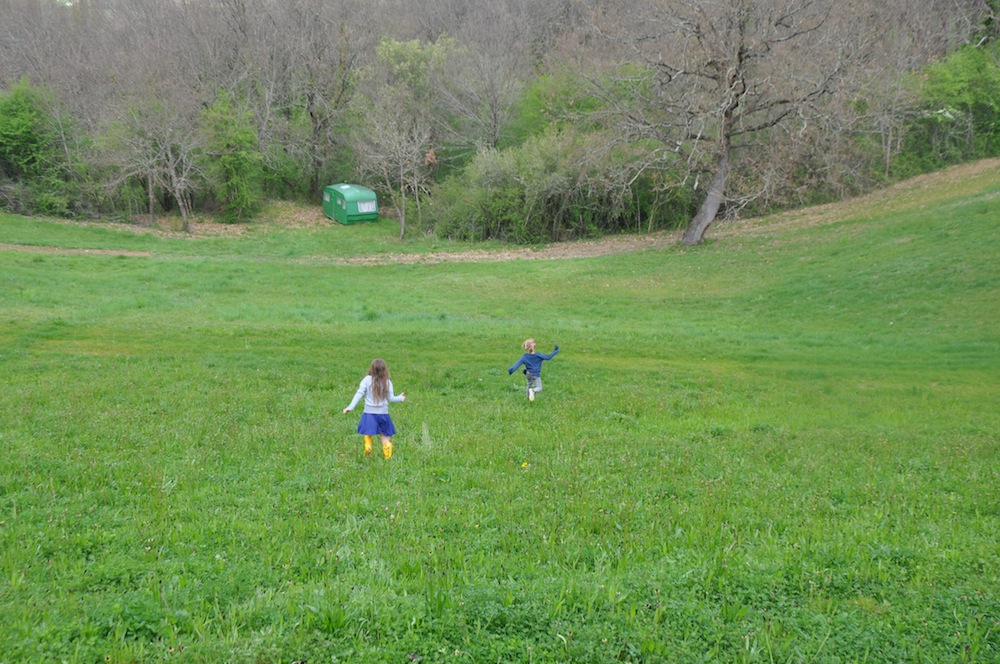 The kids were so impressed with all the space complete with caravan and running deer.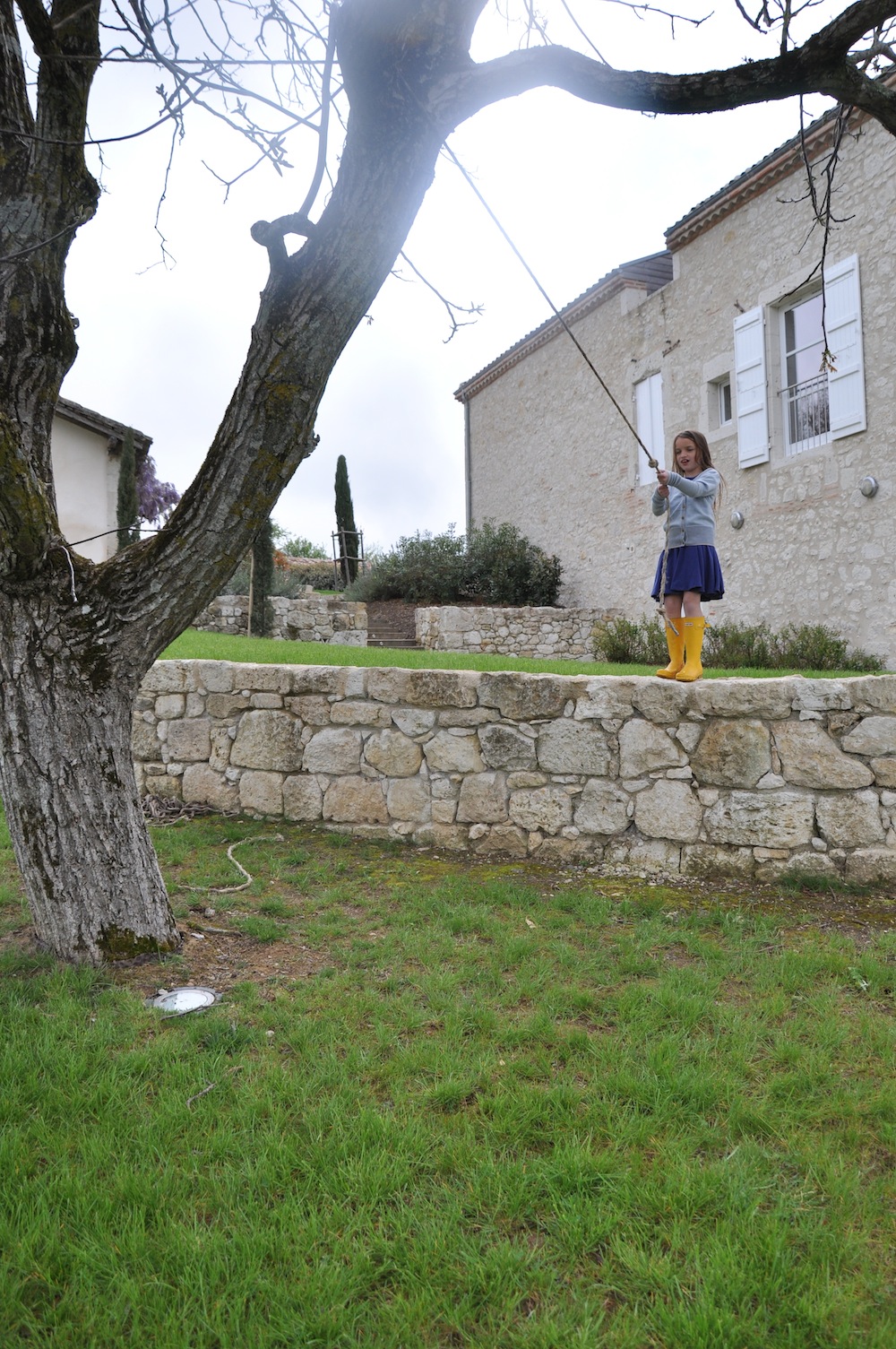 There was one swing by the house.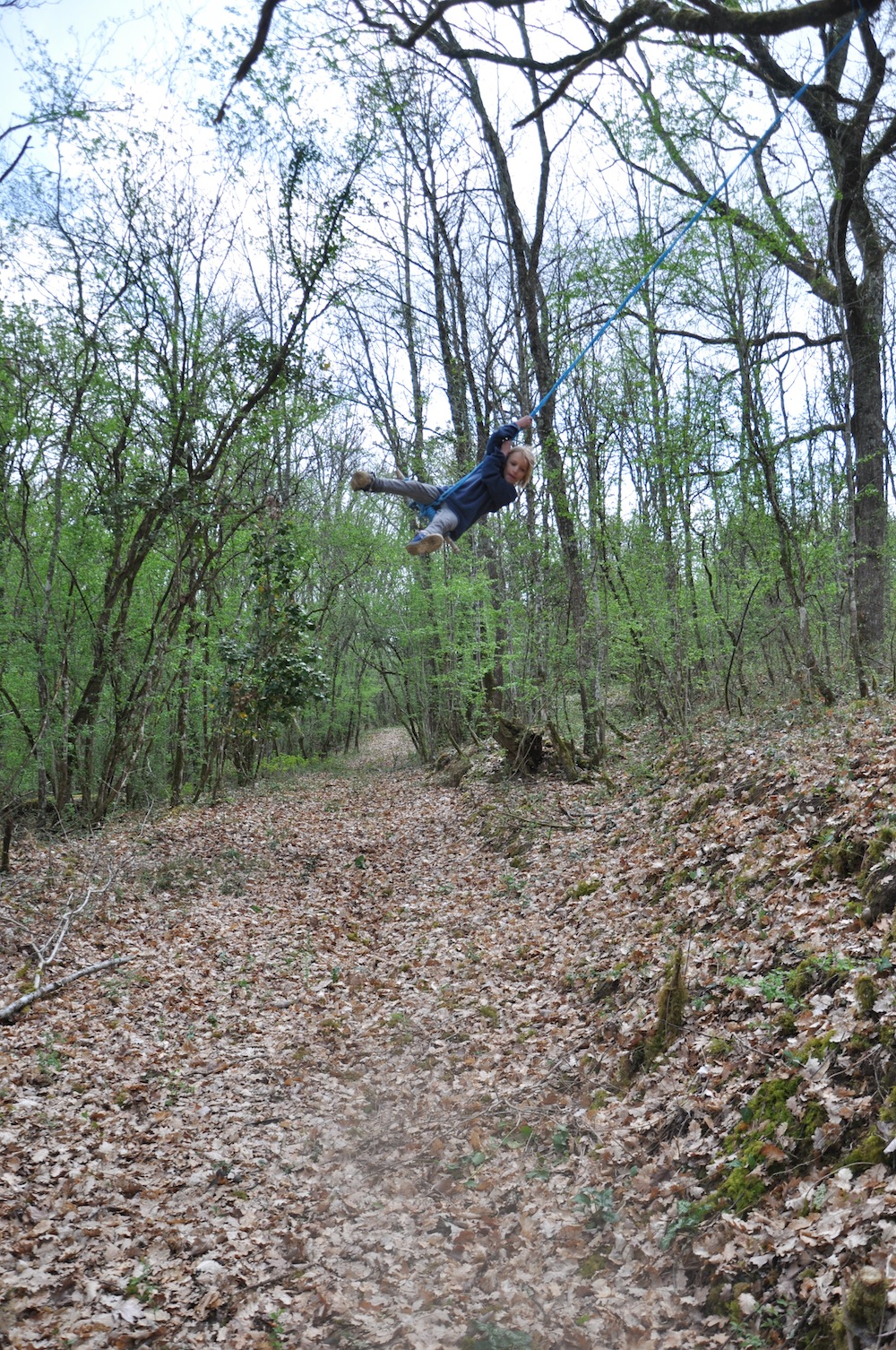 And another down the path in the woods.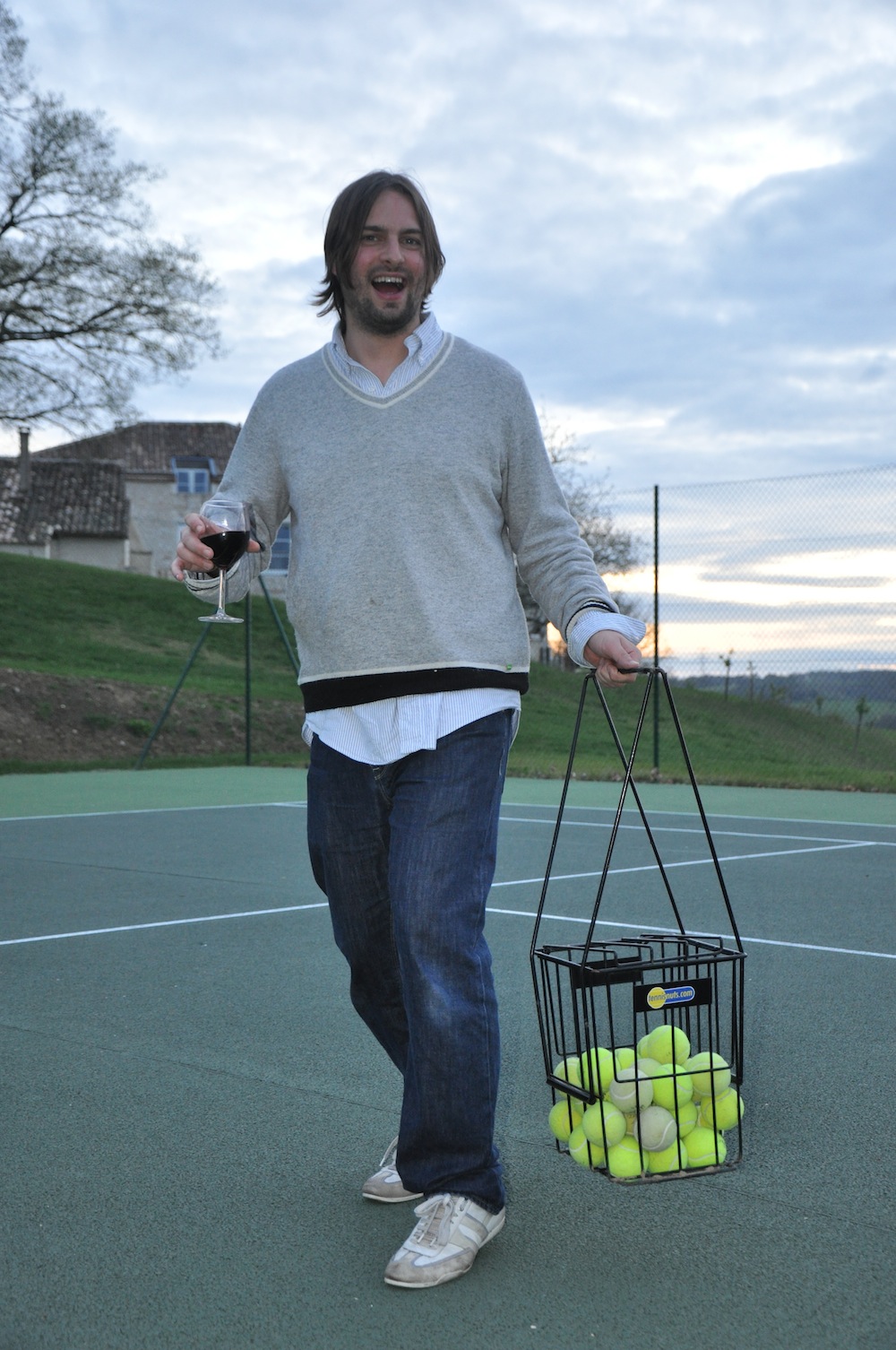 We attempted a spot of tennis.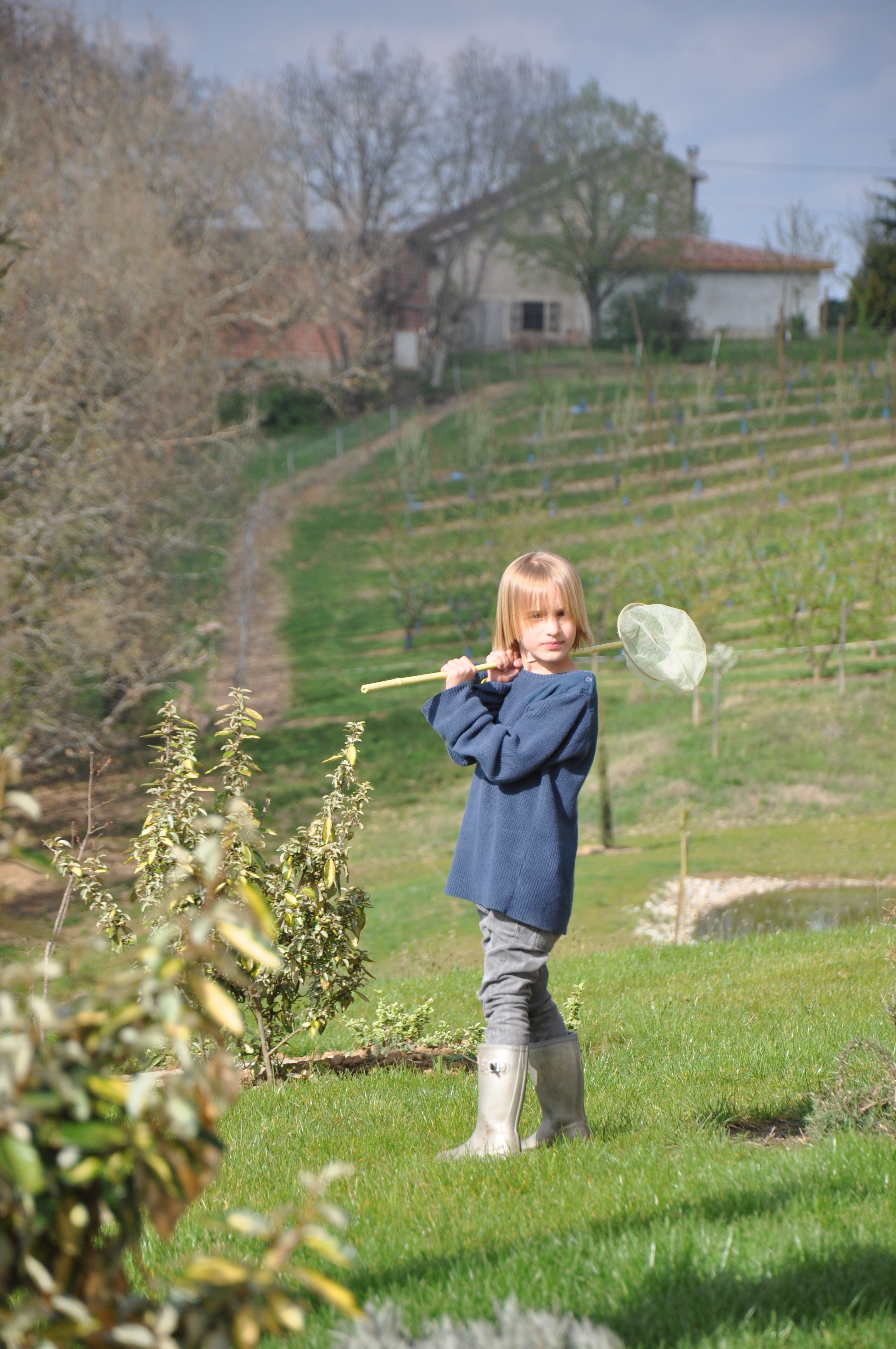 And went pond fishing…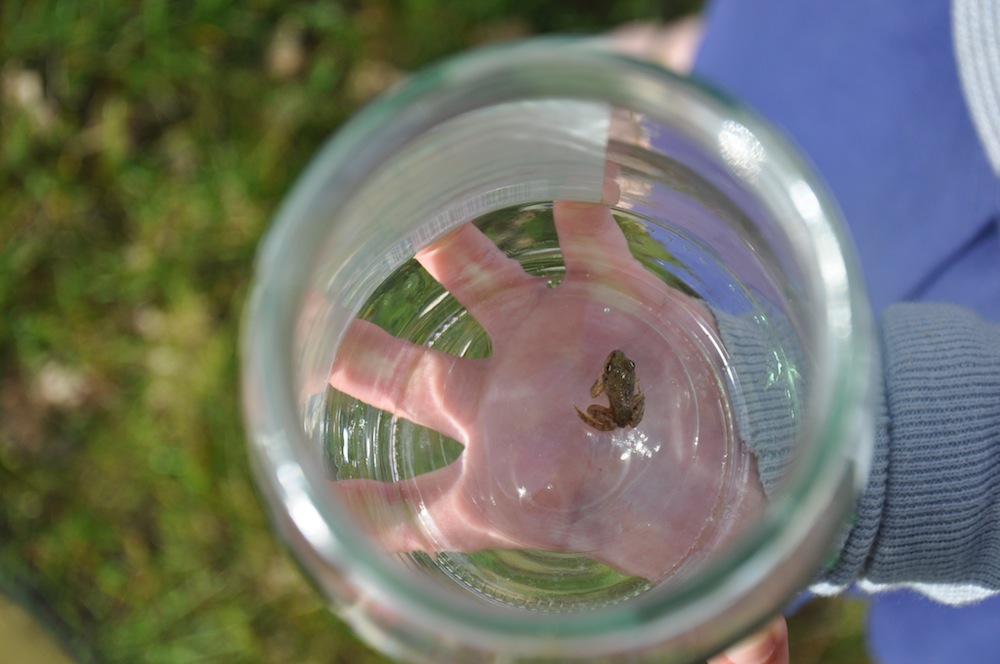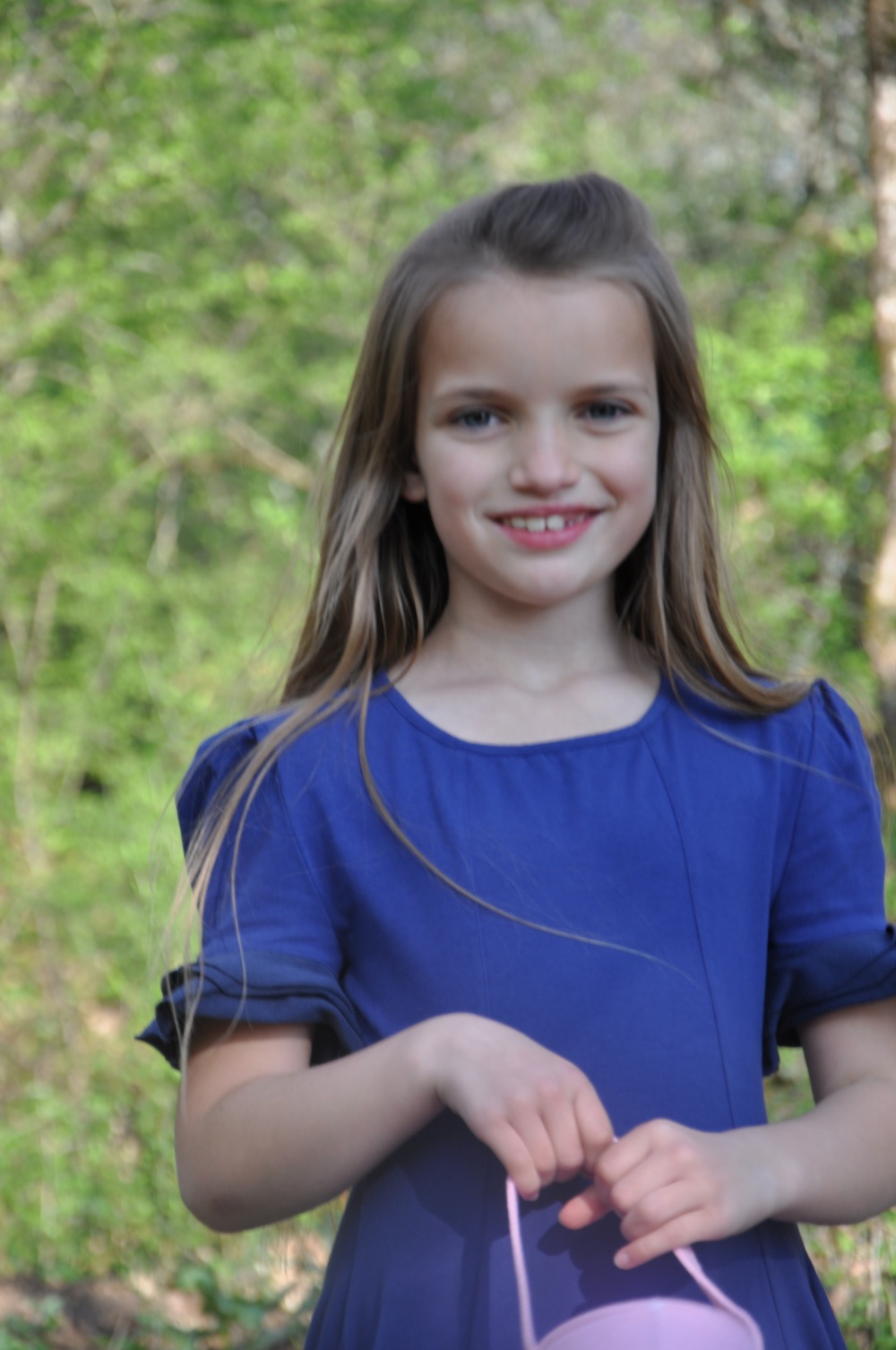 Iz in Original Sister dress.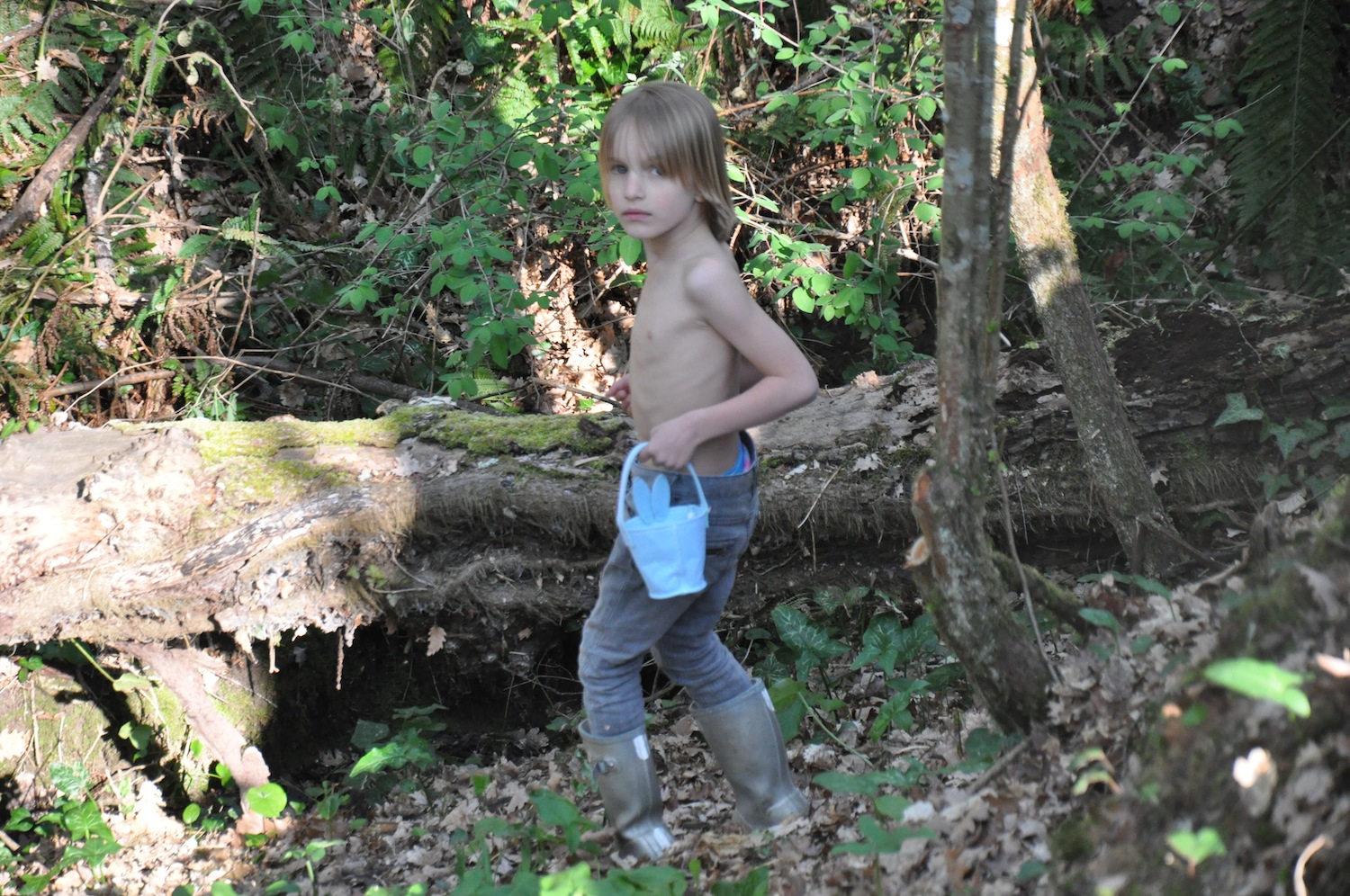 Satch in Stella McCartney Kids jeans and Hunter wellies.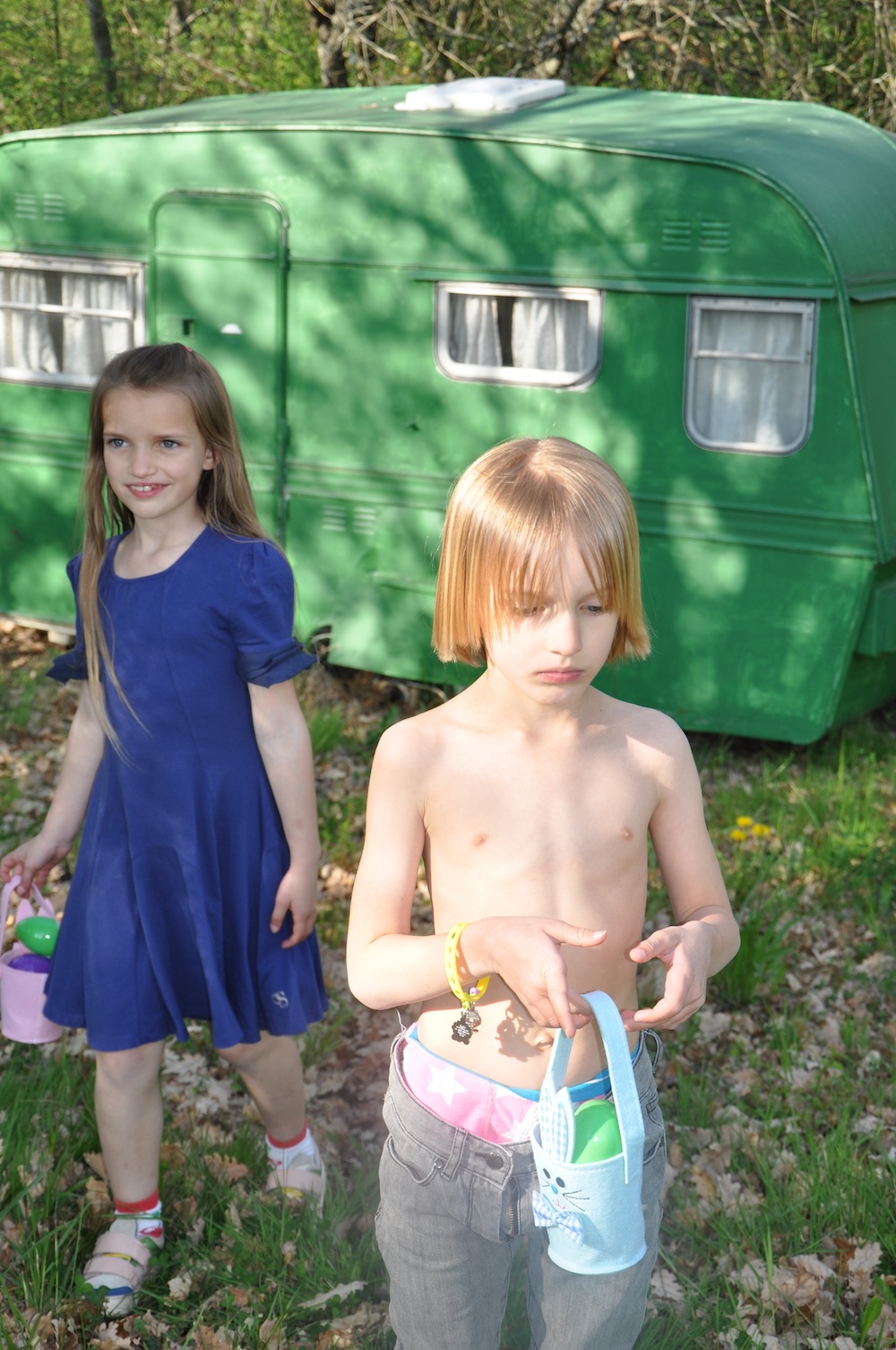 Had an extensive Easter hunt in the woods on Easter Sunday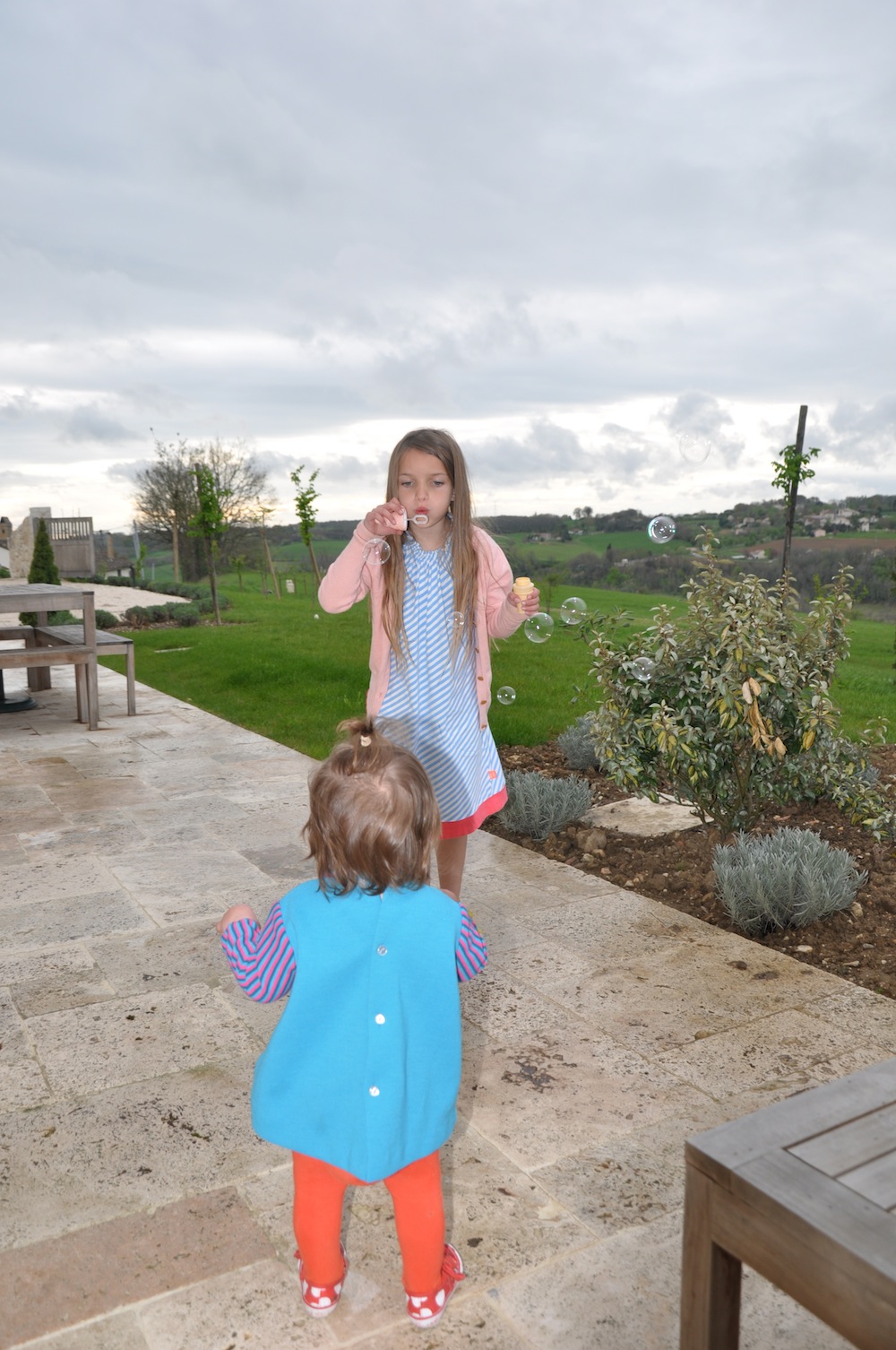 Iz in Louie Louis dress and No Added Sugar cardigan.
Kitty in vintage dress.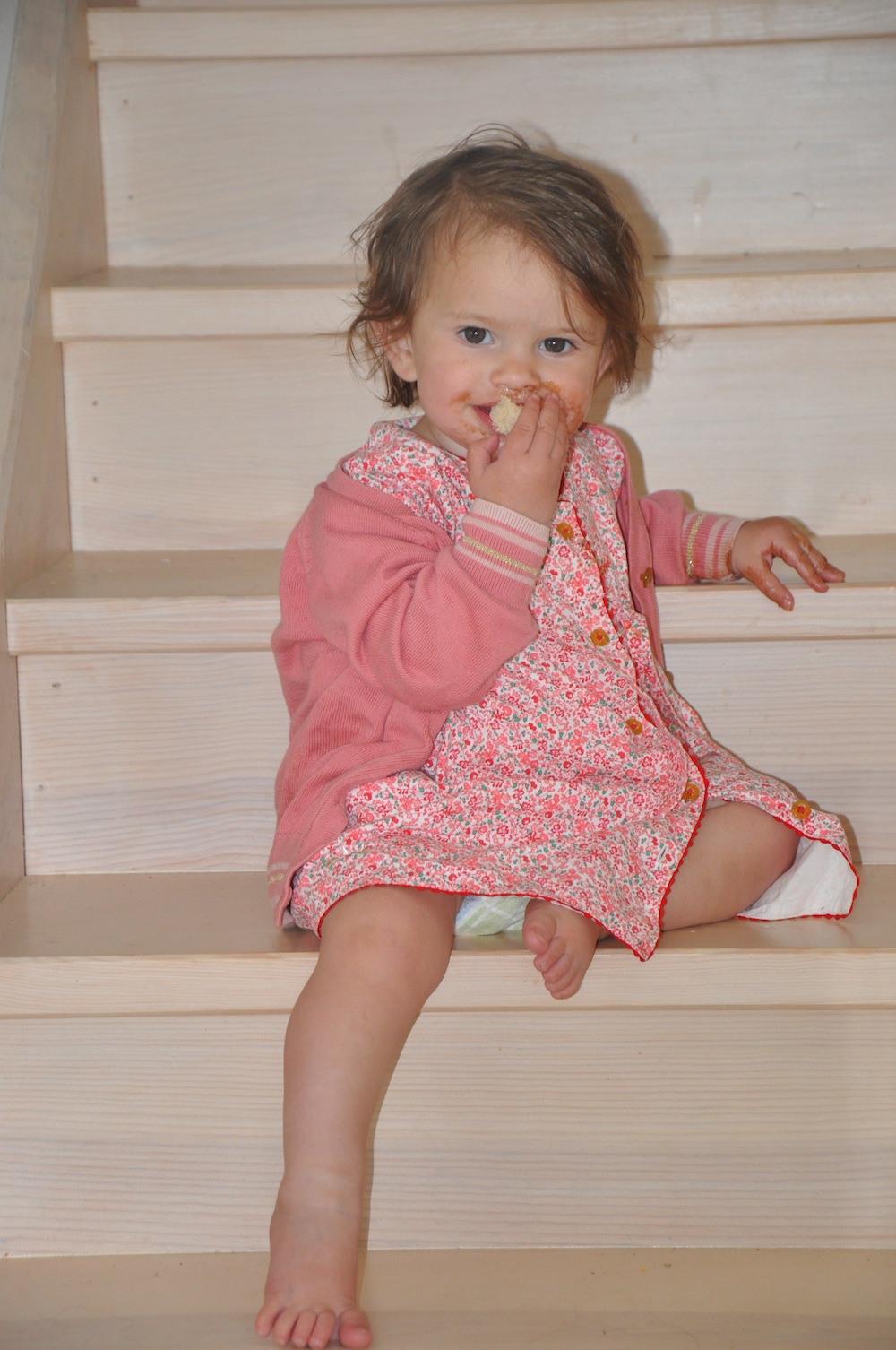 Kitty in No Added Sugar dress and cardigan.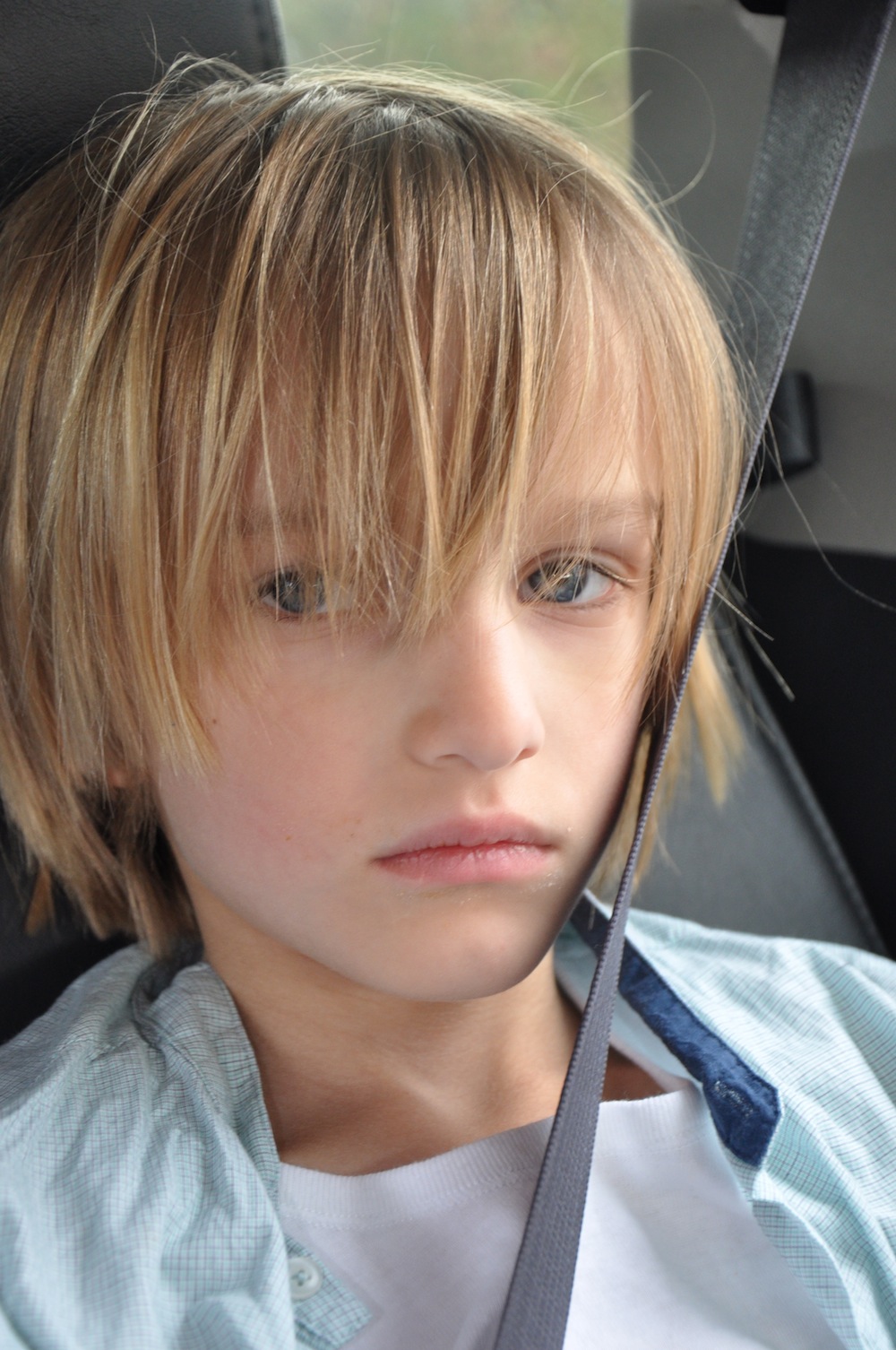 Satch in Stella McCartney Kids shirt.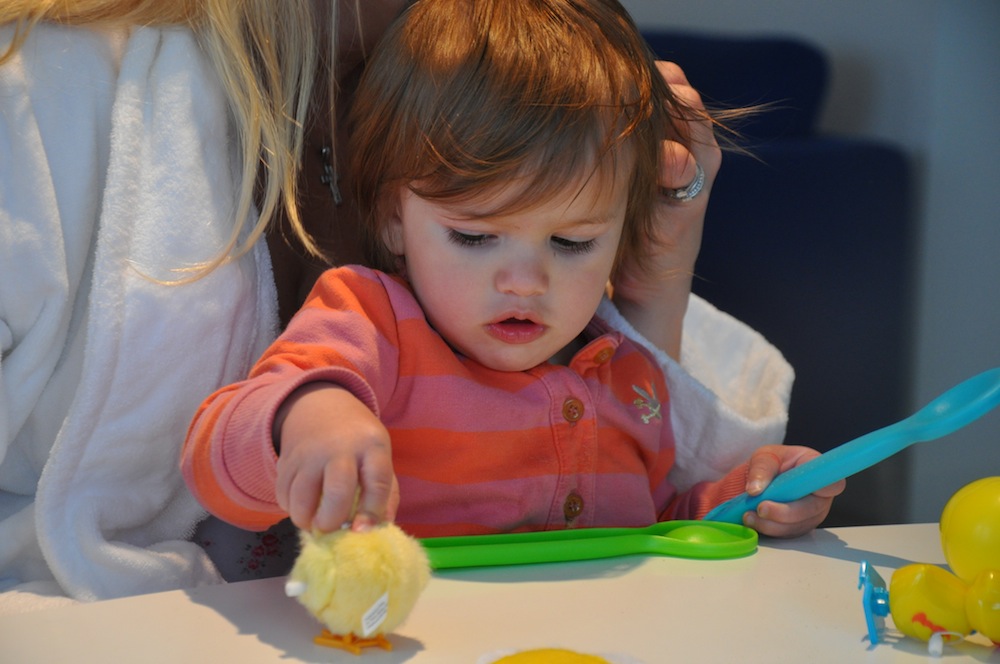 Kitty in No Added Sugar dress.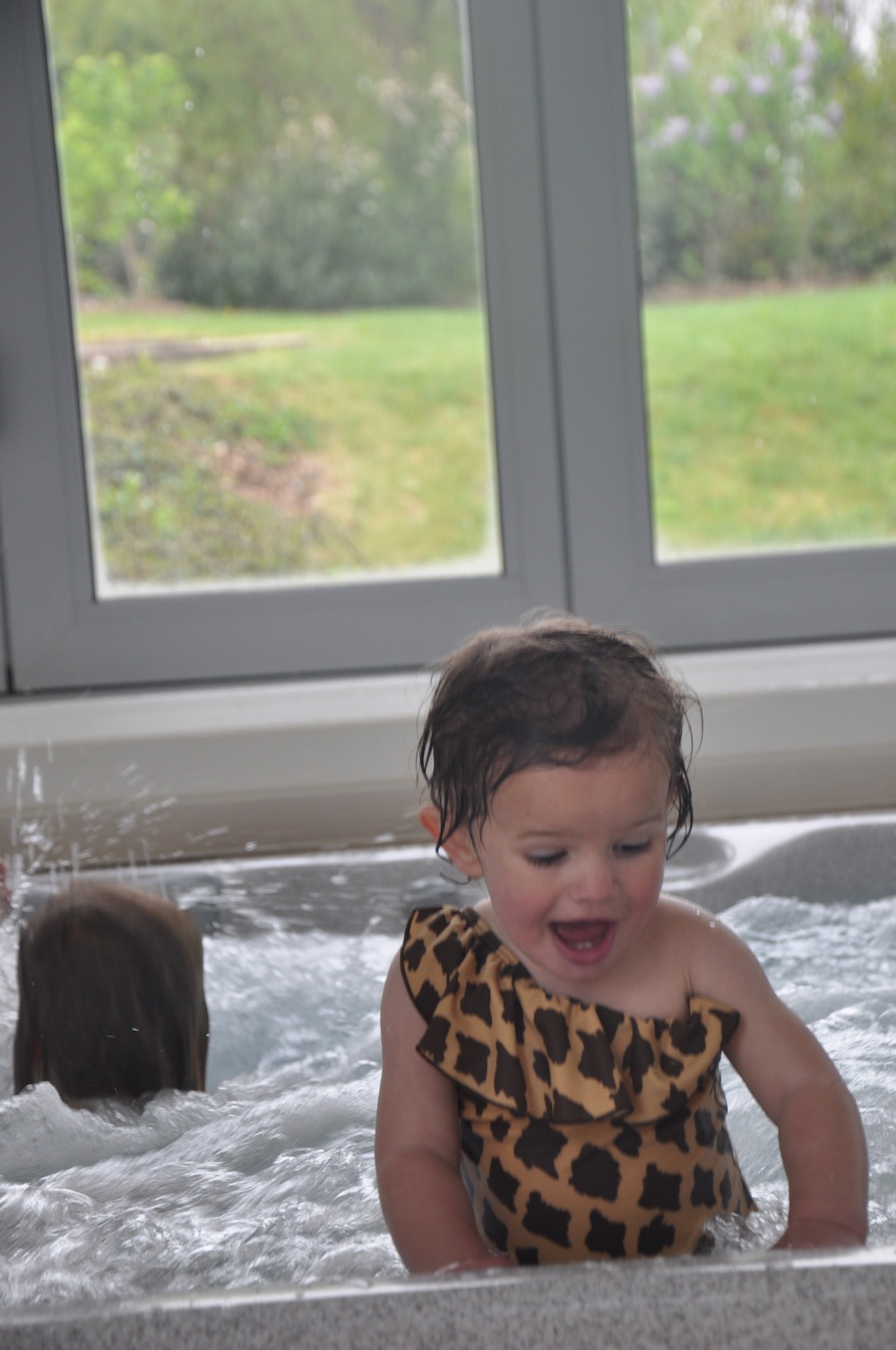 Definitely the best bit was the indoor swimming pool and hot tub!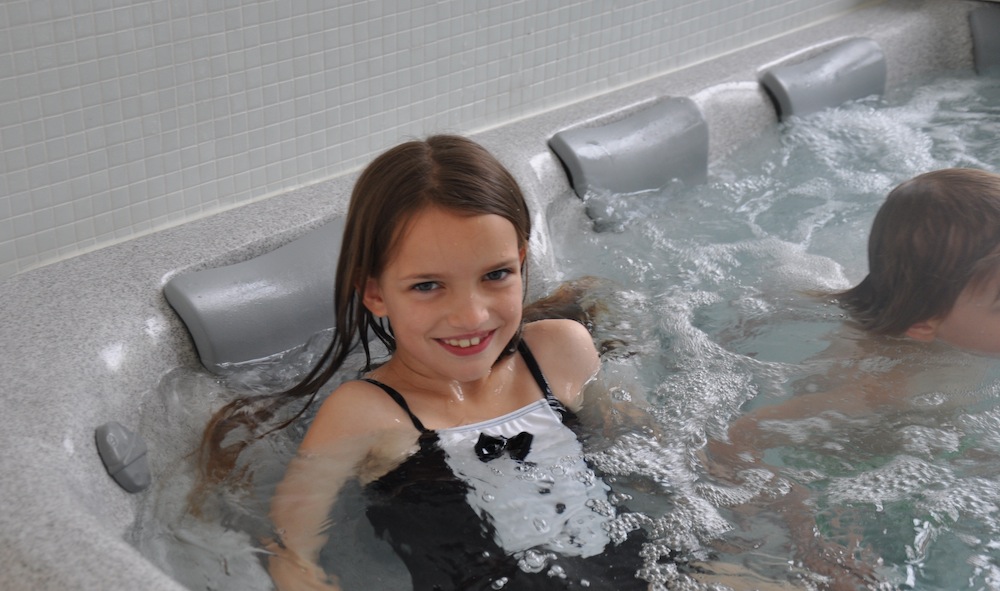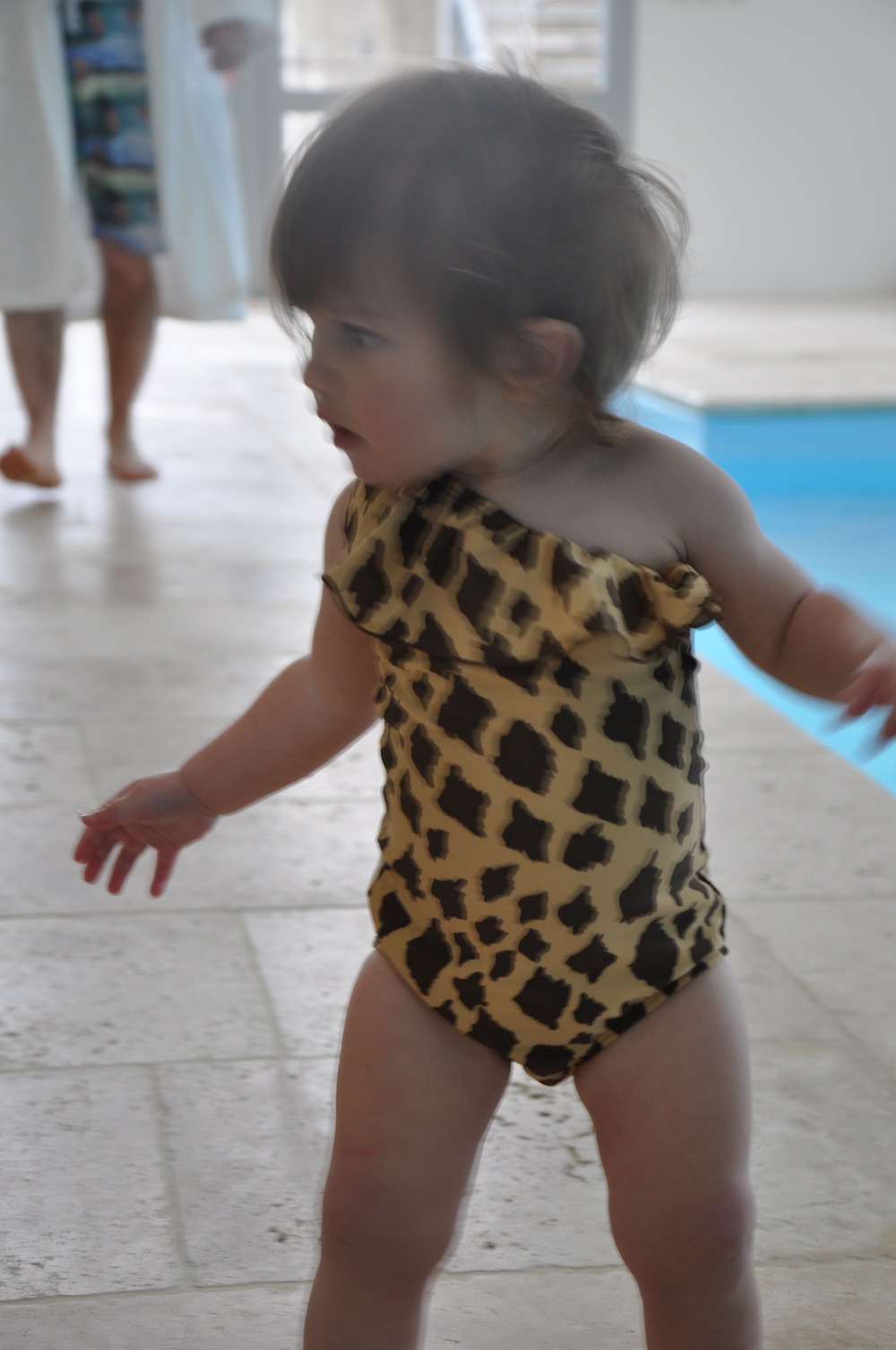 Kitty and Iz in Mini Rodini swimsuits.
We booked our stay at Lavayssière, through Owners Direct.
We stopped in Disneyland Paris on the way home. See post… here