I was so excited to get Raffy's new Beau Loves top and hat a couple of weeks ago… I'd emailed Emma from Millymog with my usual dilemma-ing over which size to order and she was so helpful emailing me back straight away with the exact measurements but I still couldn't help opting for the too big, bigger size (He'll grow into it!!)  which Kitty discovered actually fit her.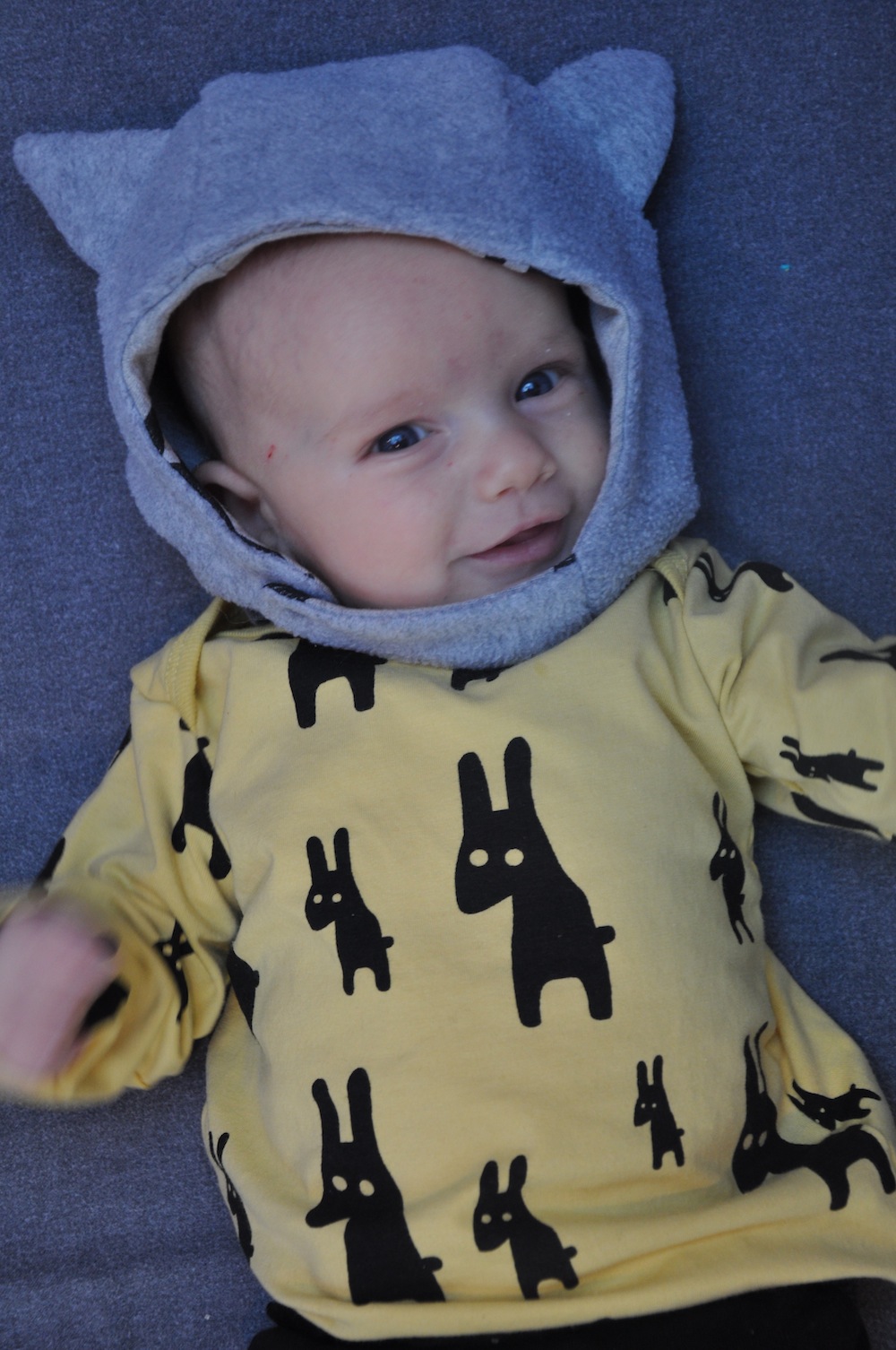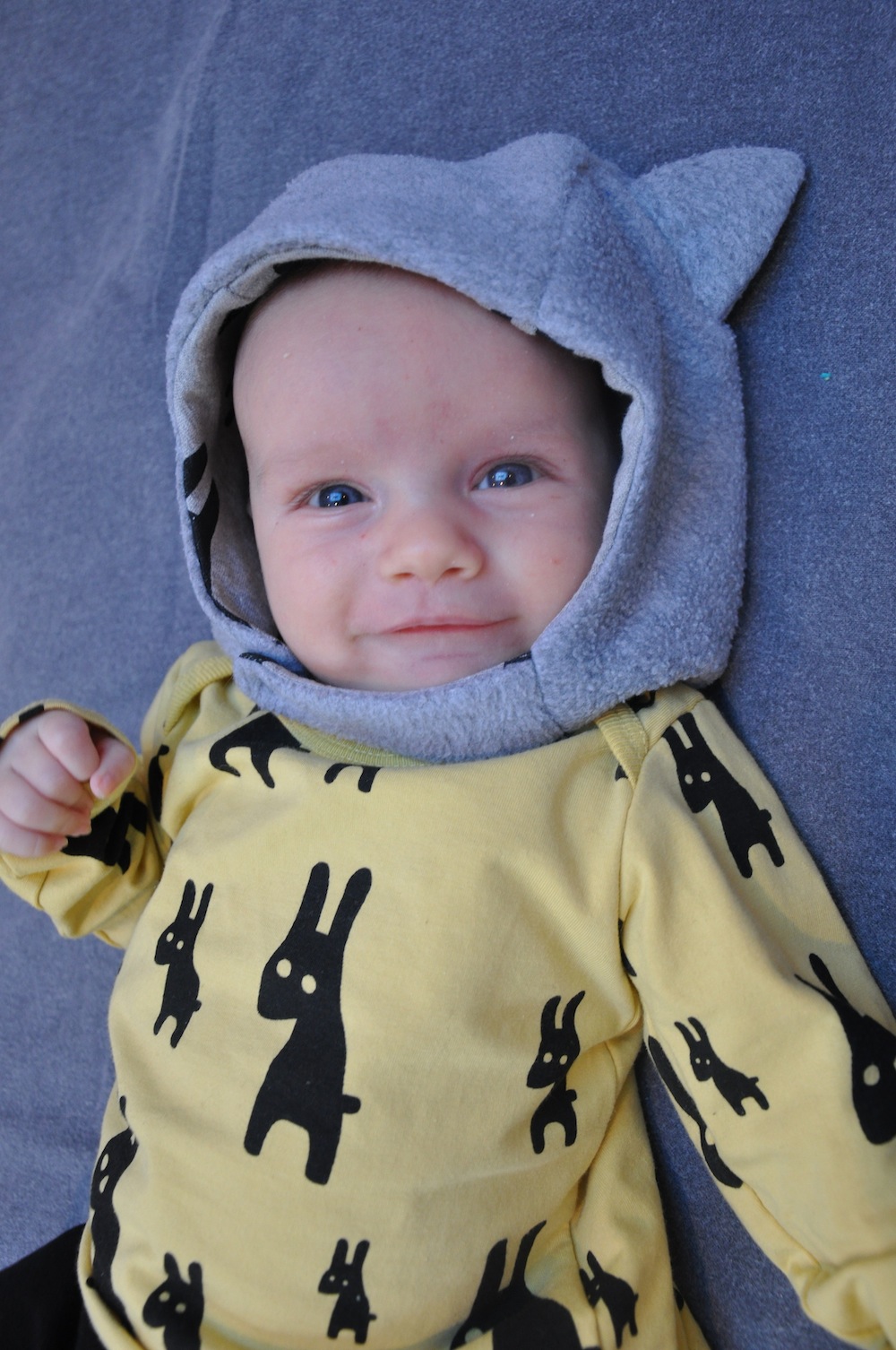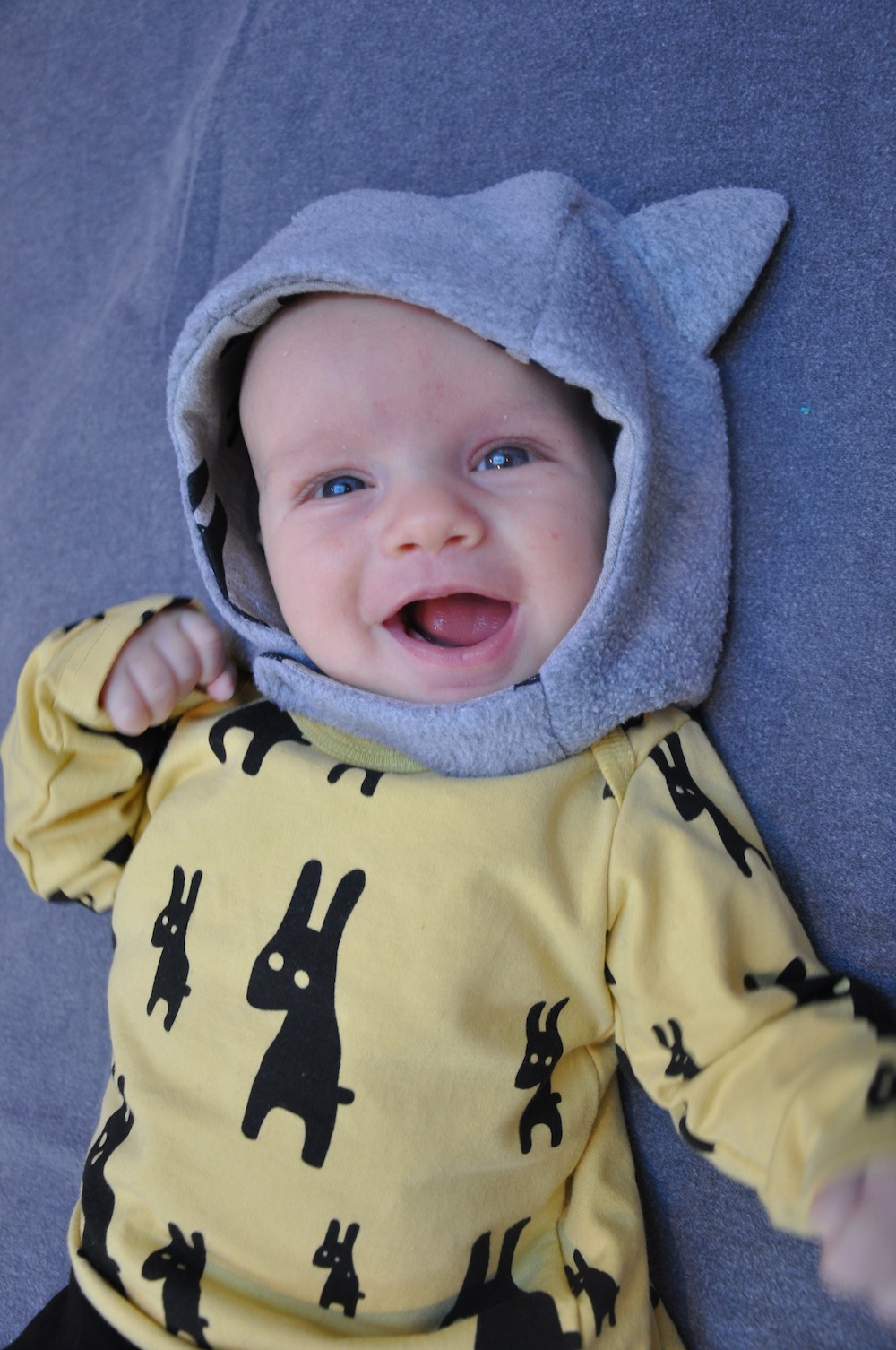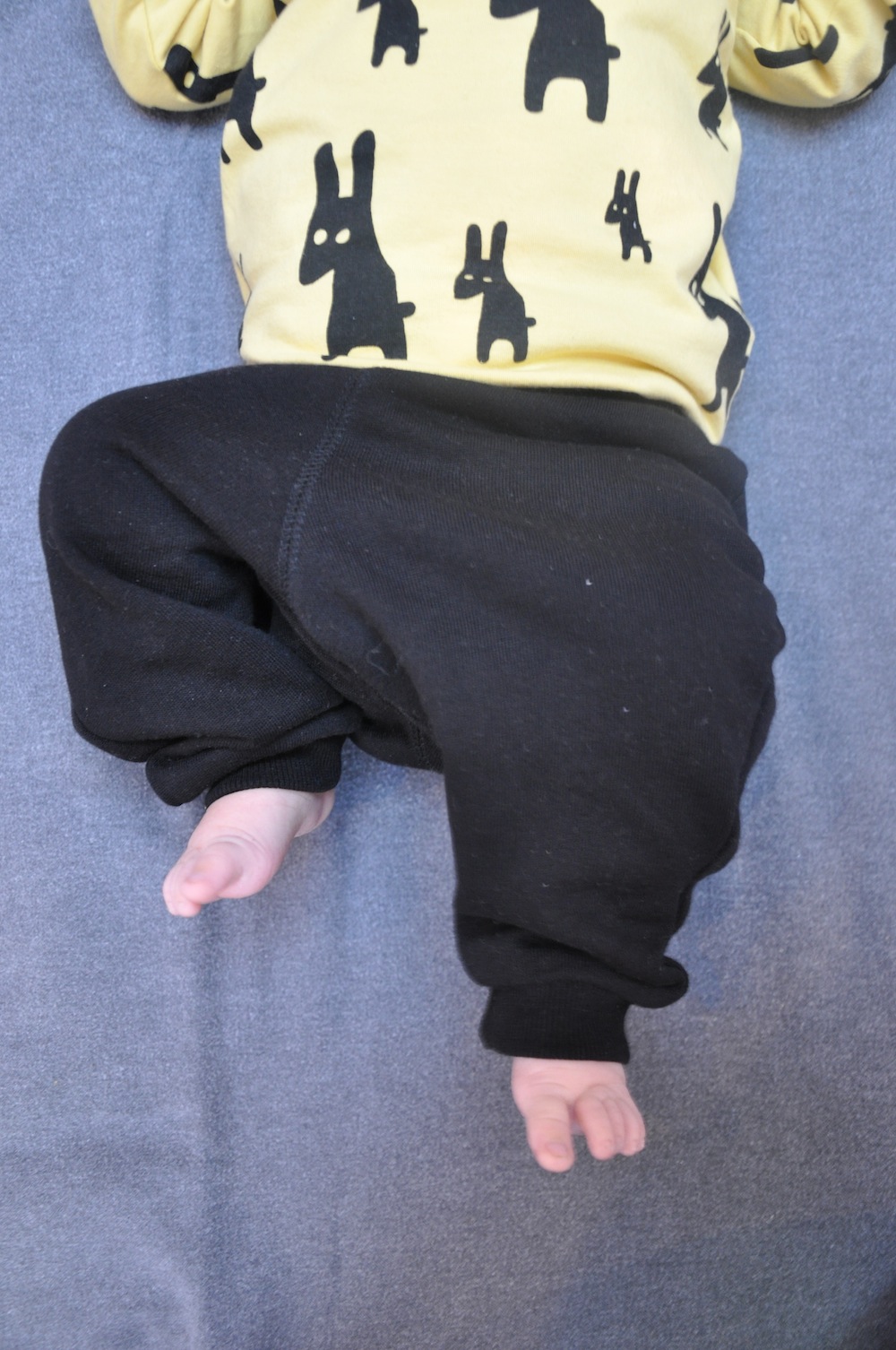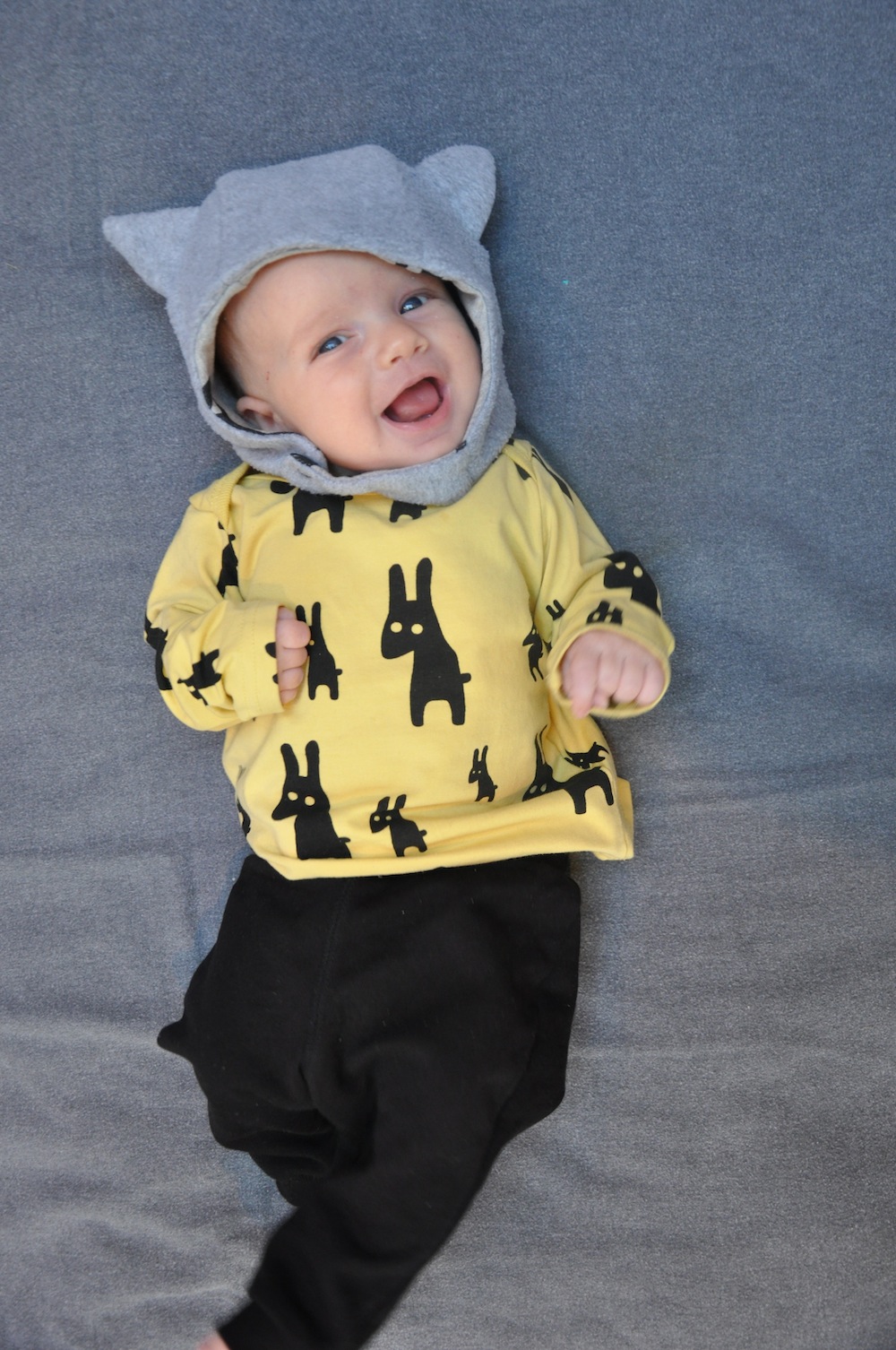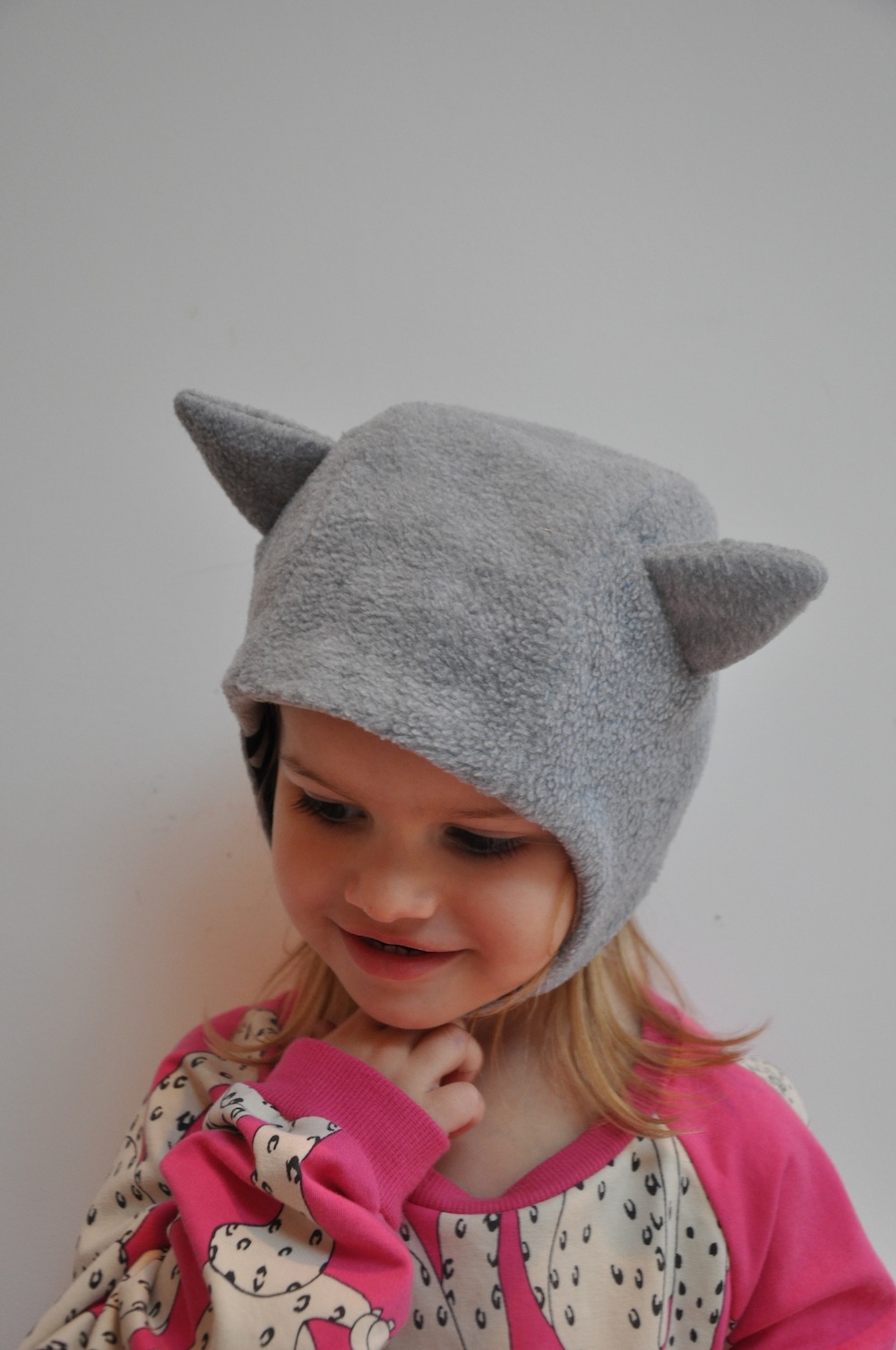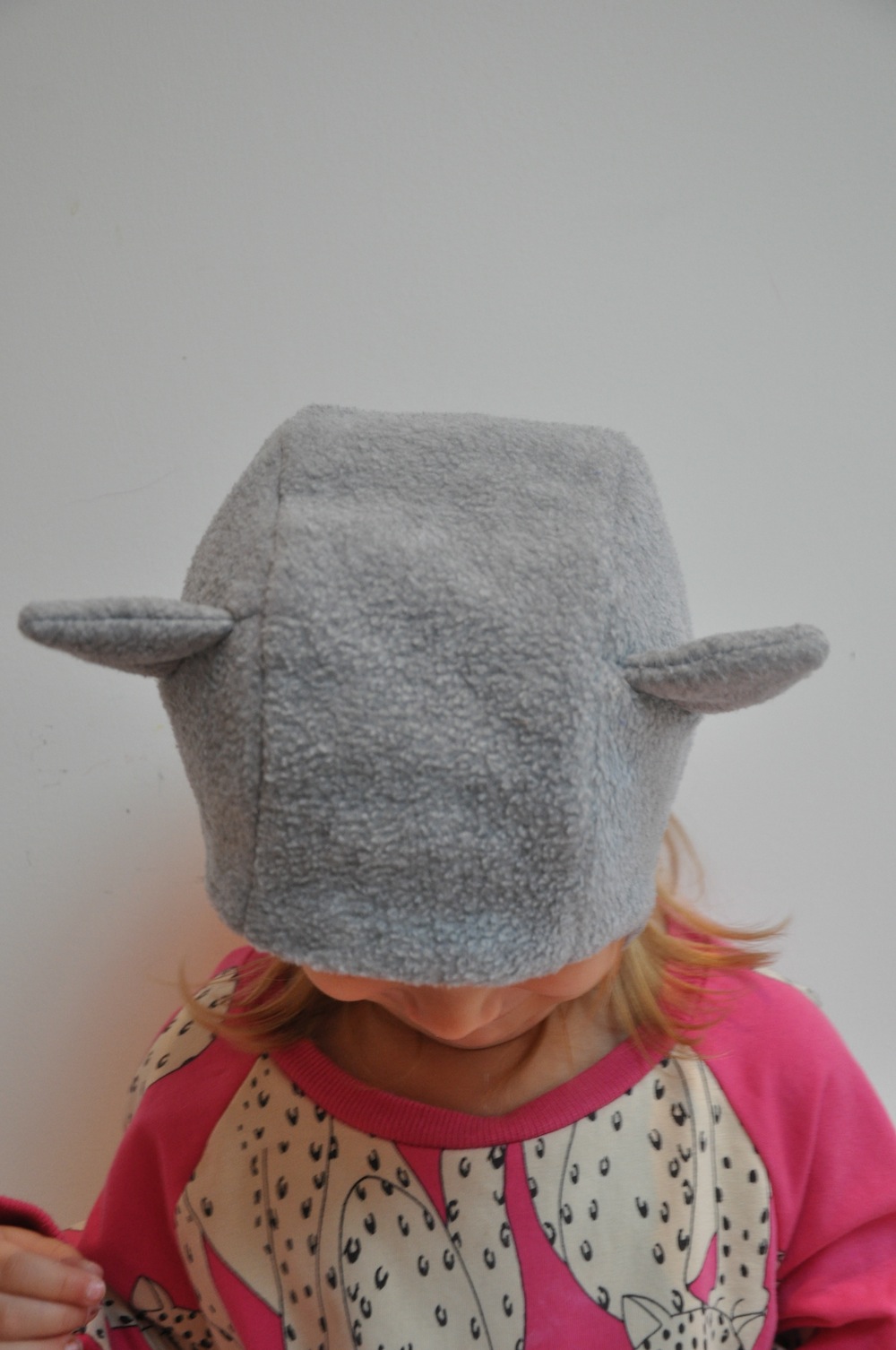 Kitty in Mini Rodini snow leopard dress and Beau Loves hat.
Raffy in Beau Loves t-shirt and hat, H&M bottoms.