We had so much fun making these Mr Printables giant fruit ( although I actually didn't even want to cut out the posters they looked so good).  They are just perfect to make us feel summery! I don't think Mr Printables would be offering Kitty or Raffy a job helping them assemble any time soon though….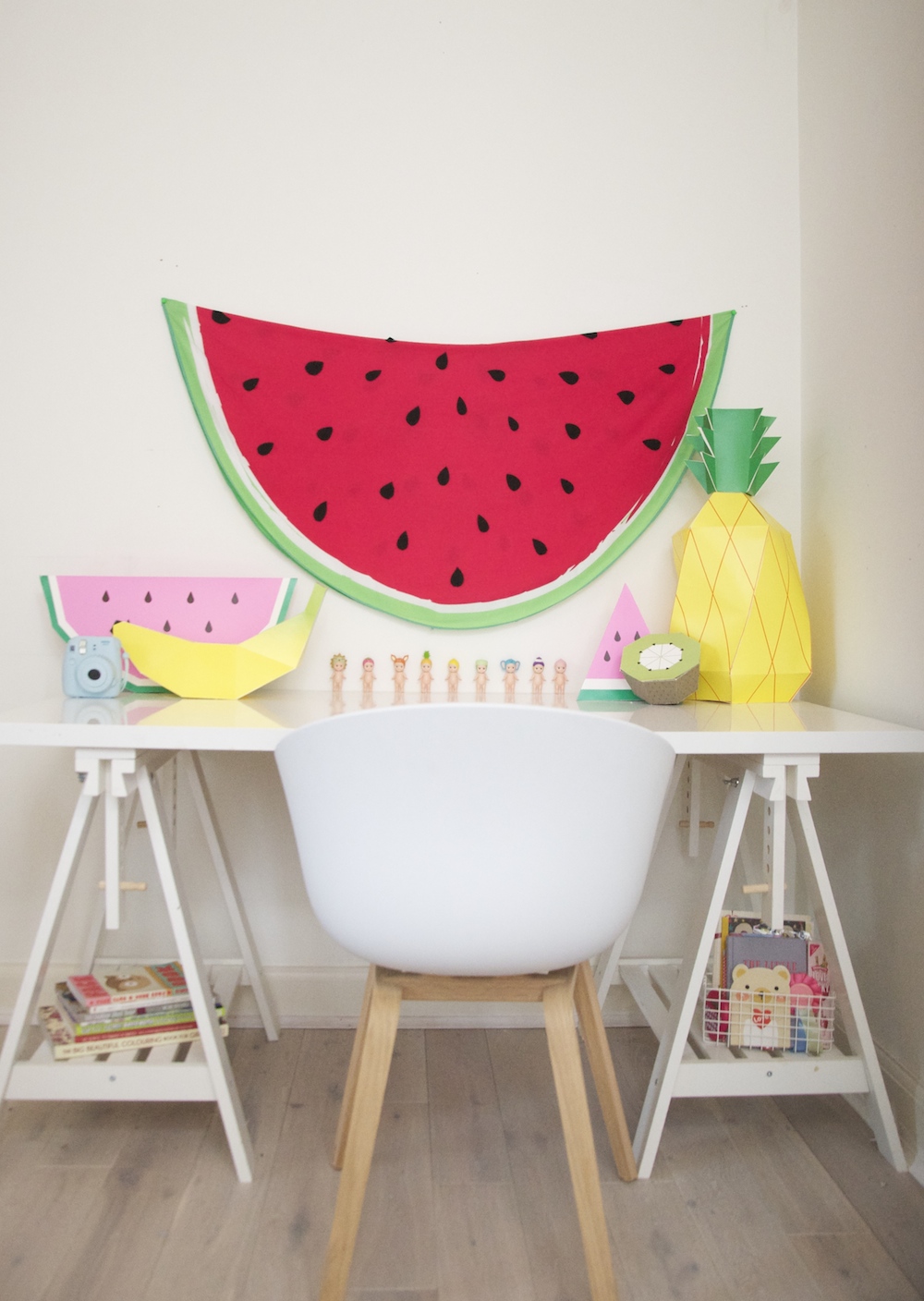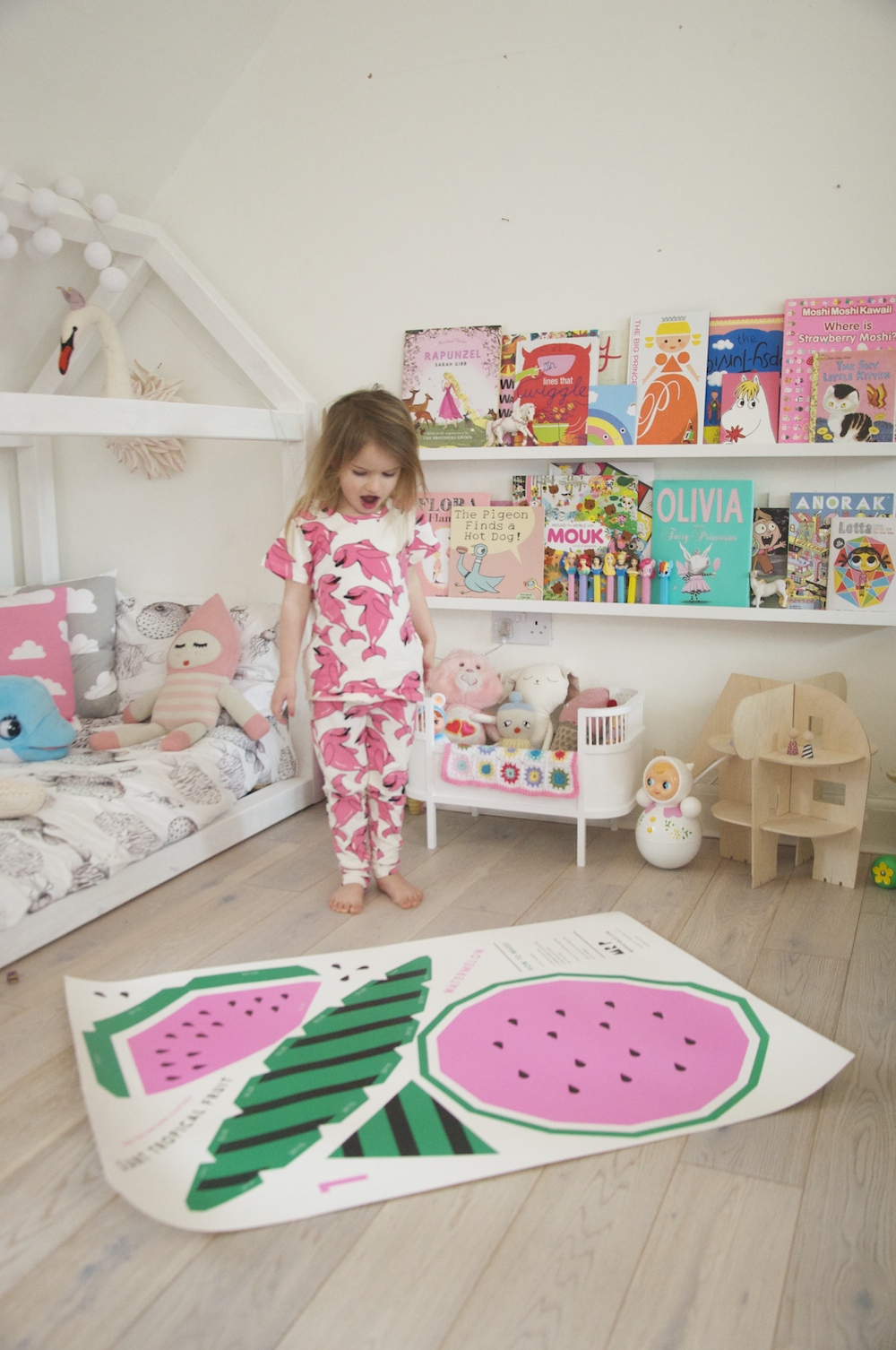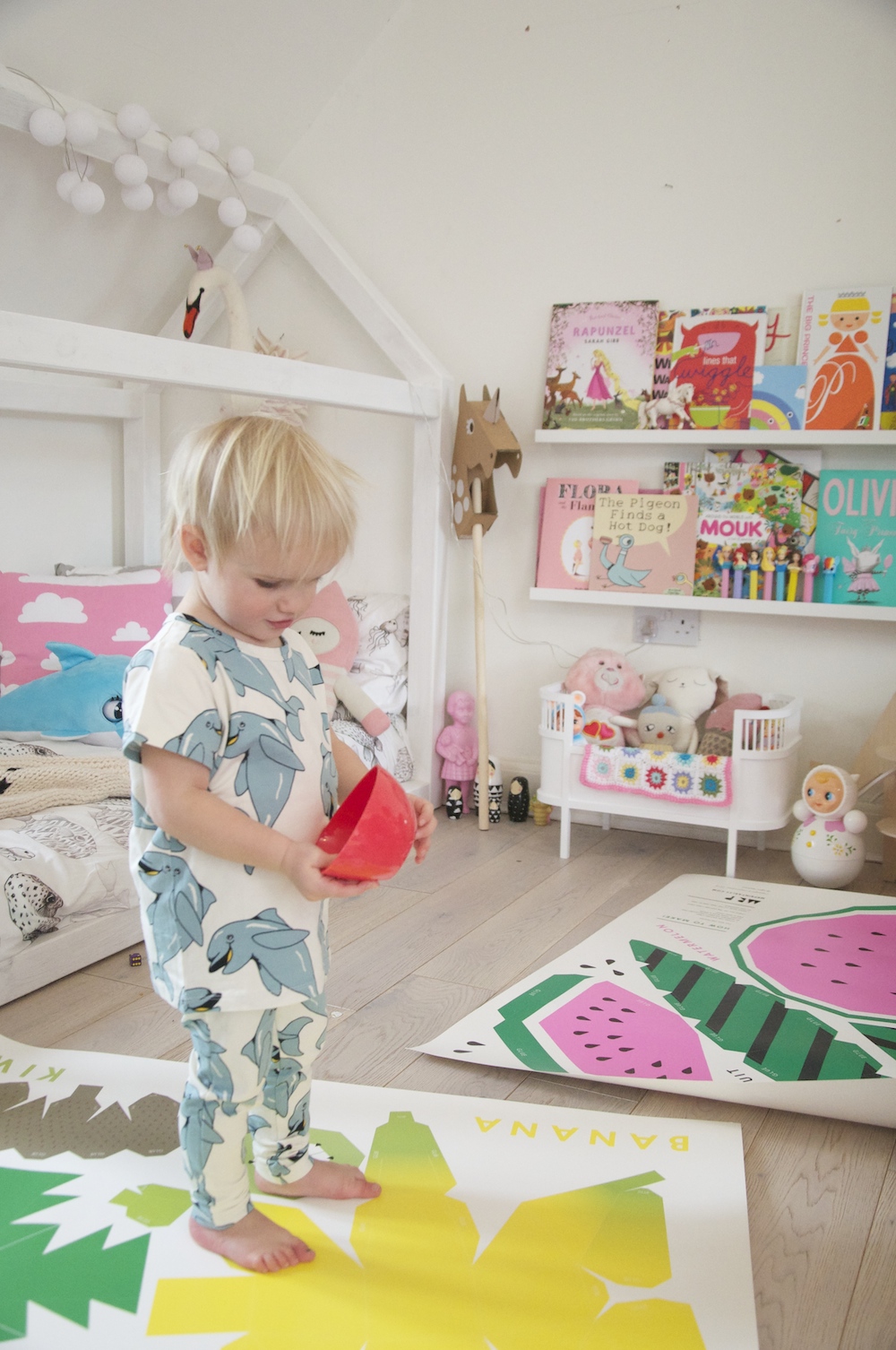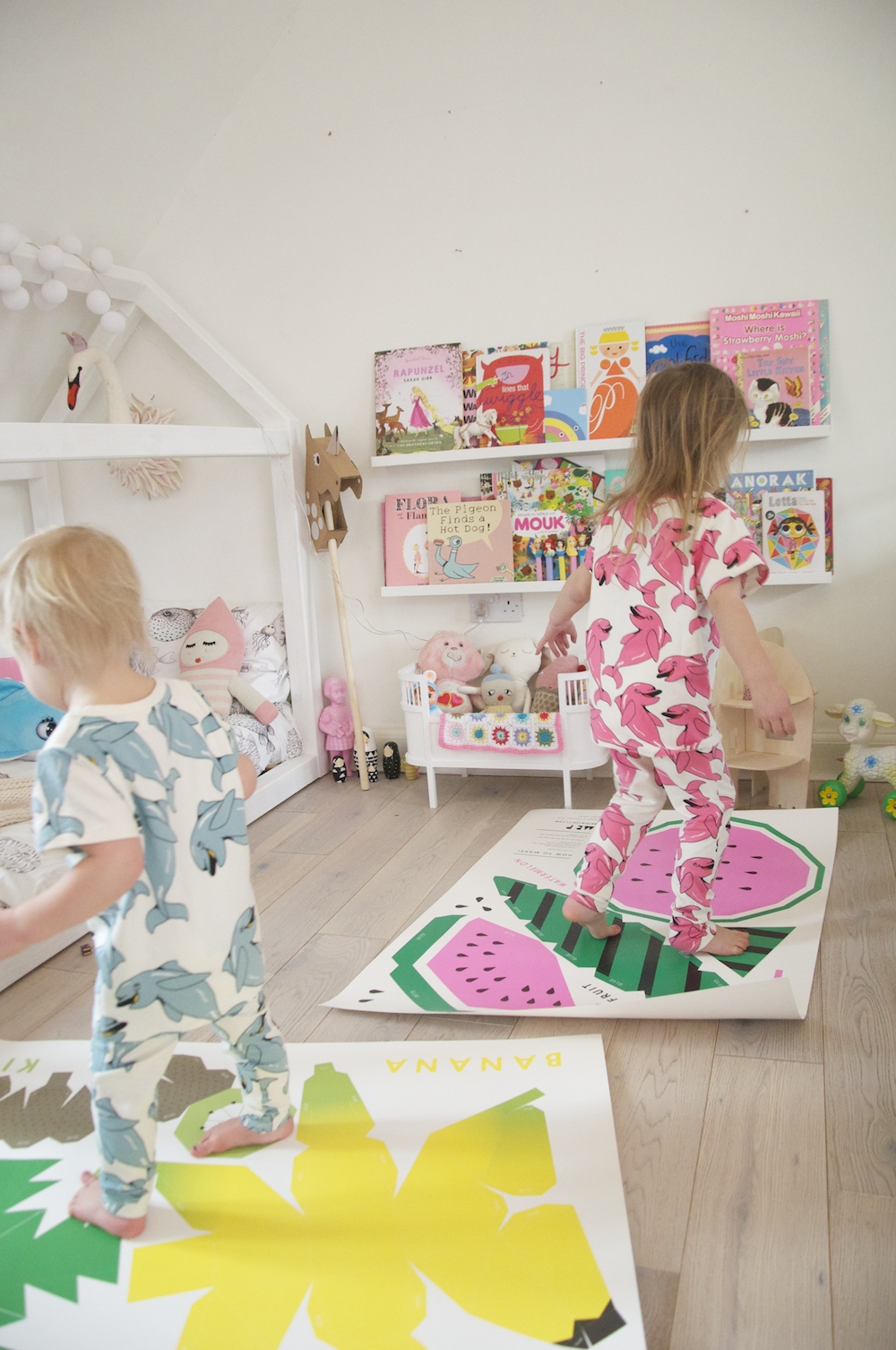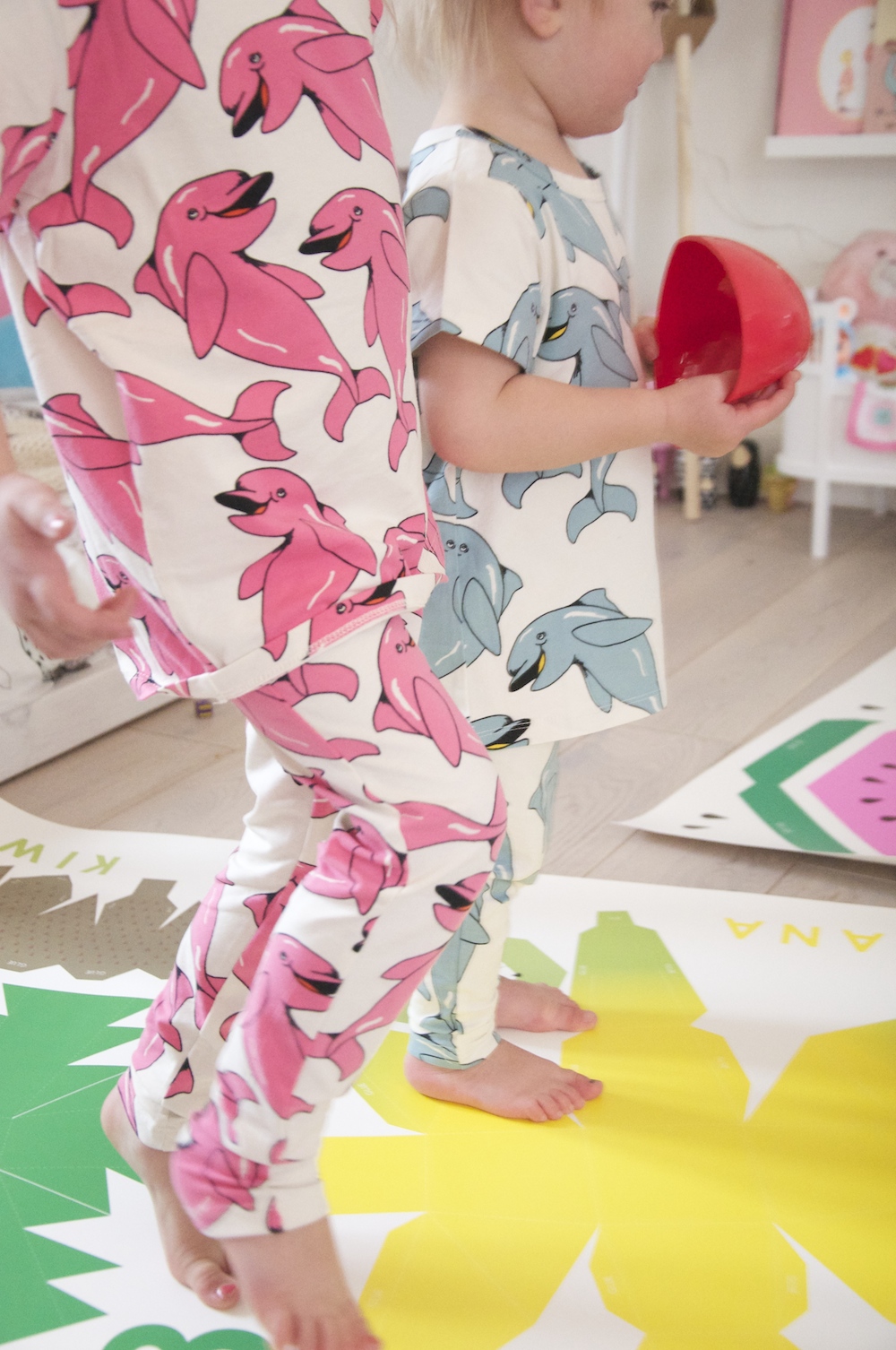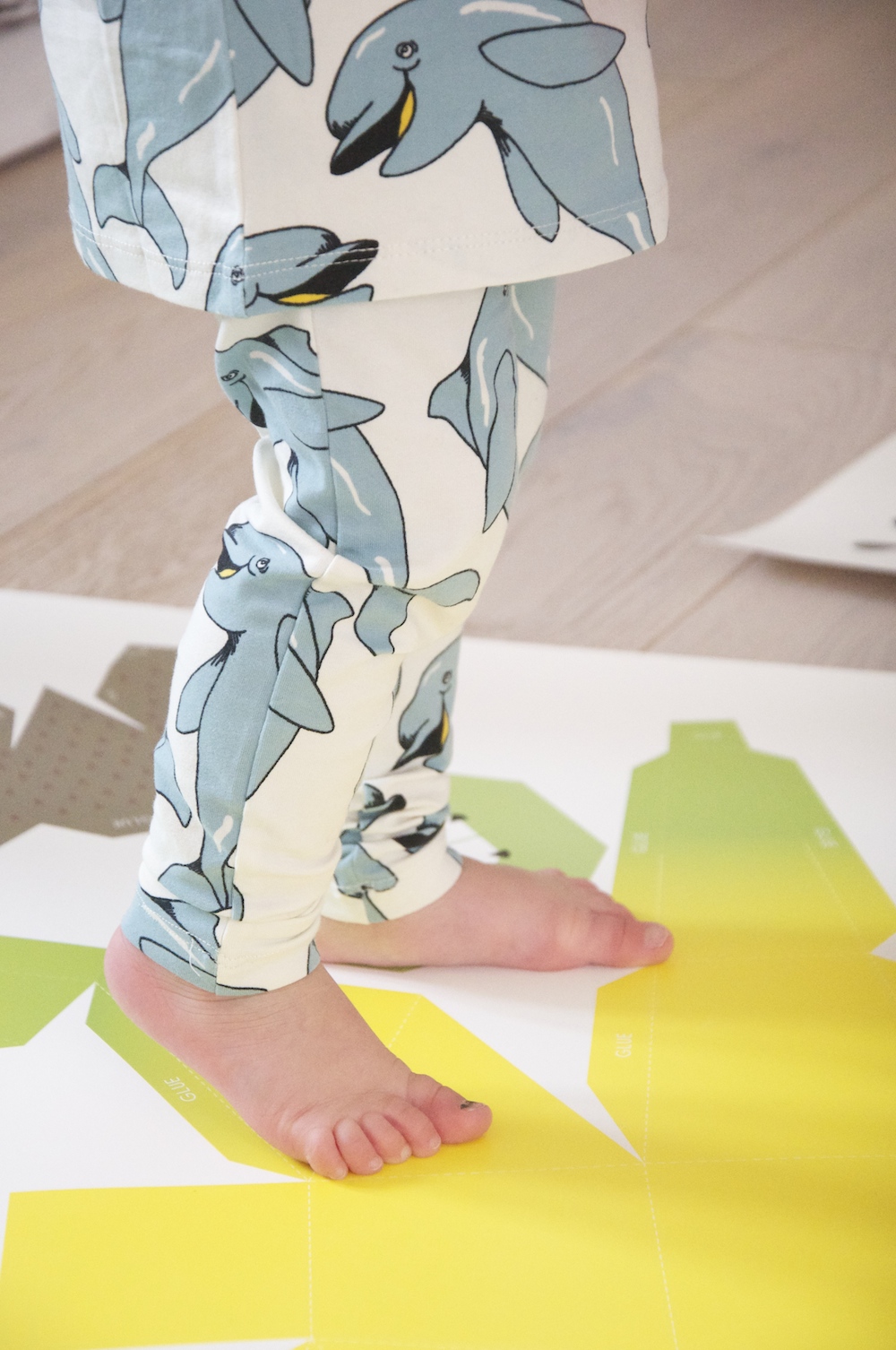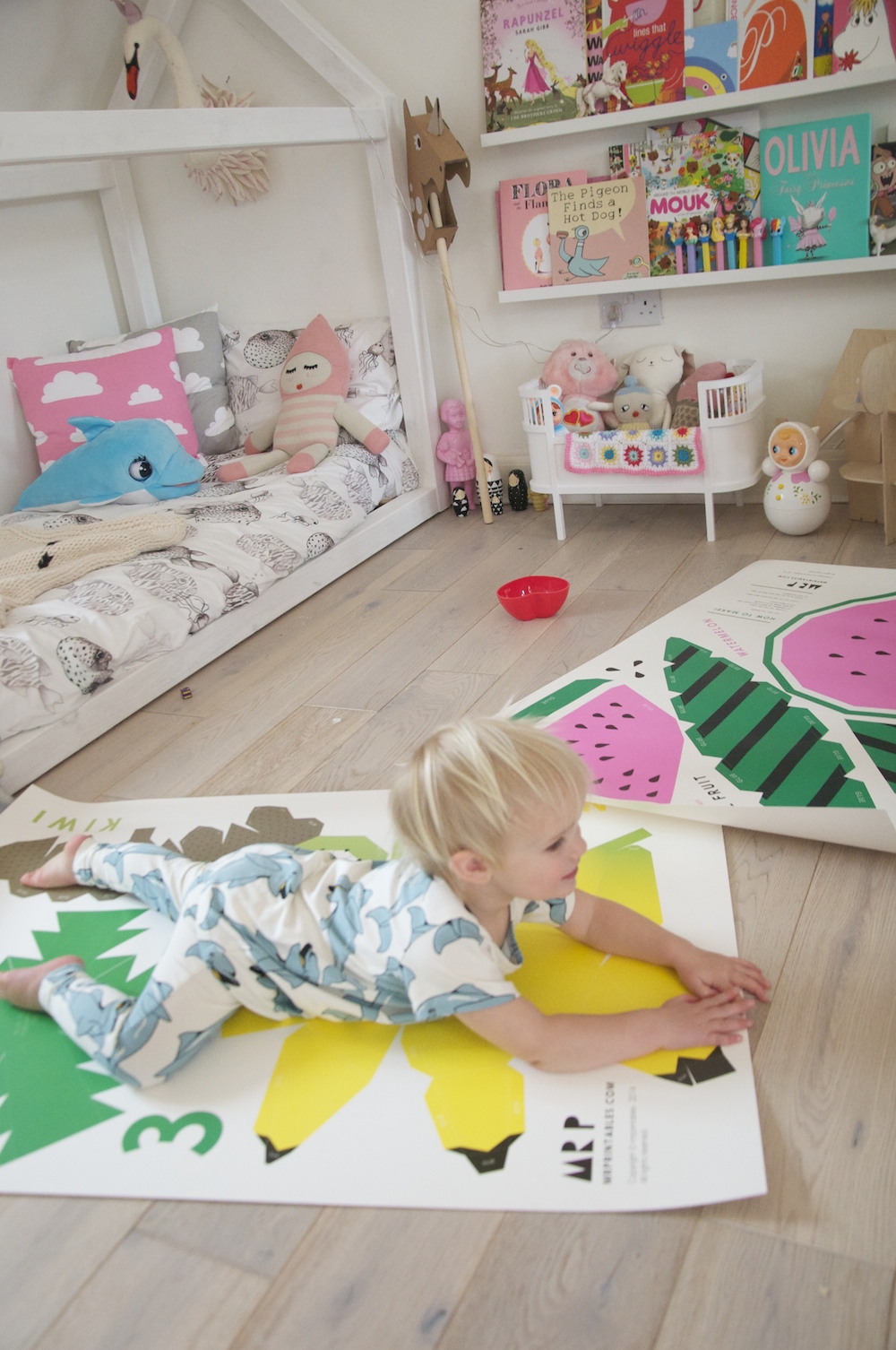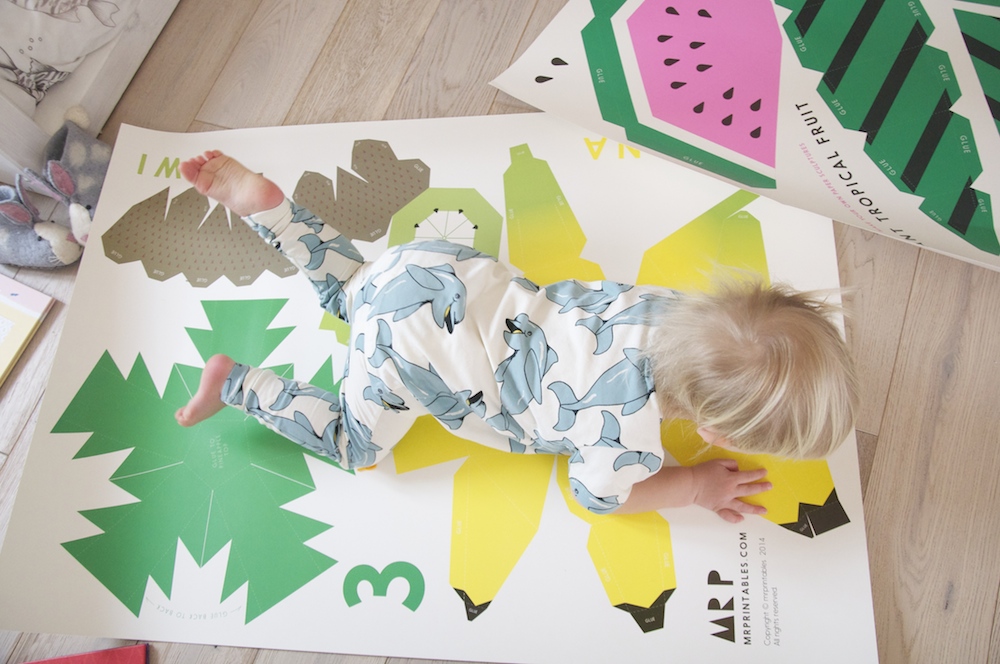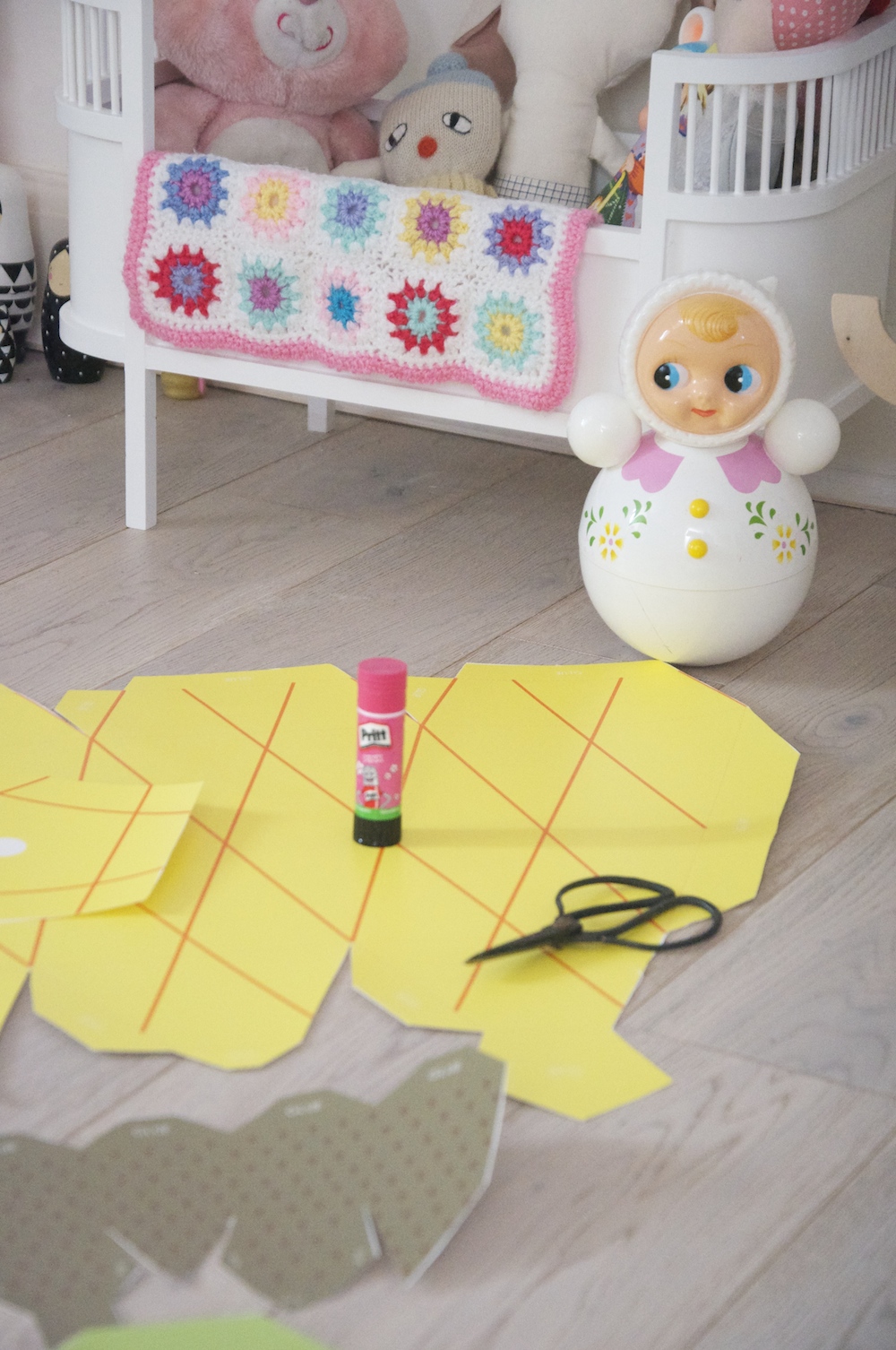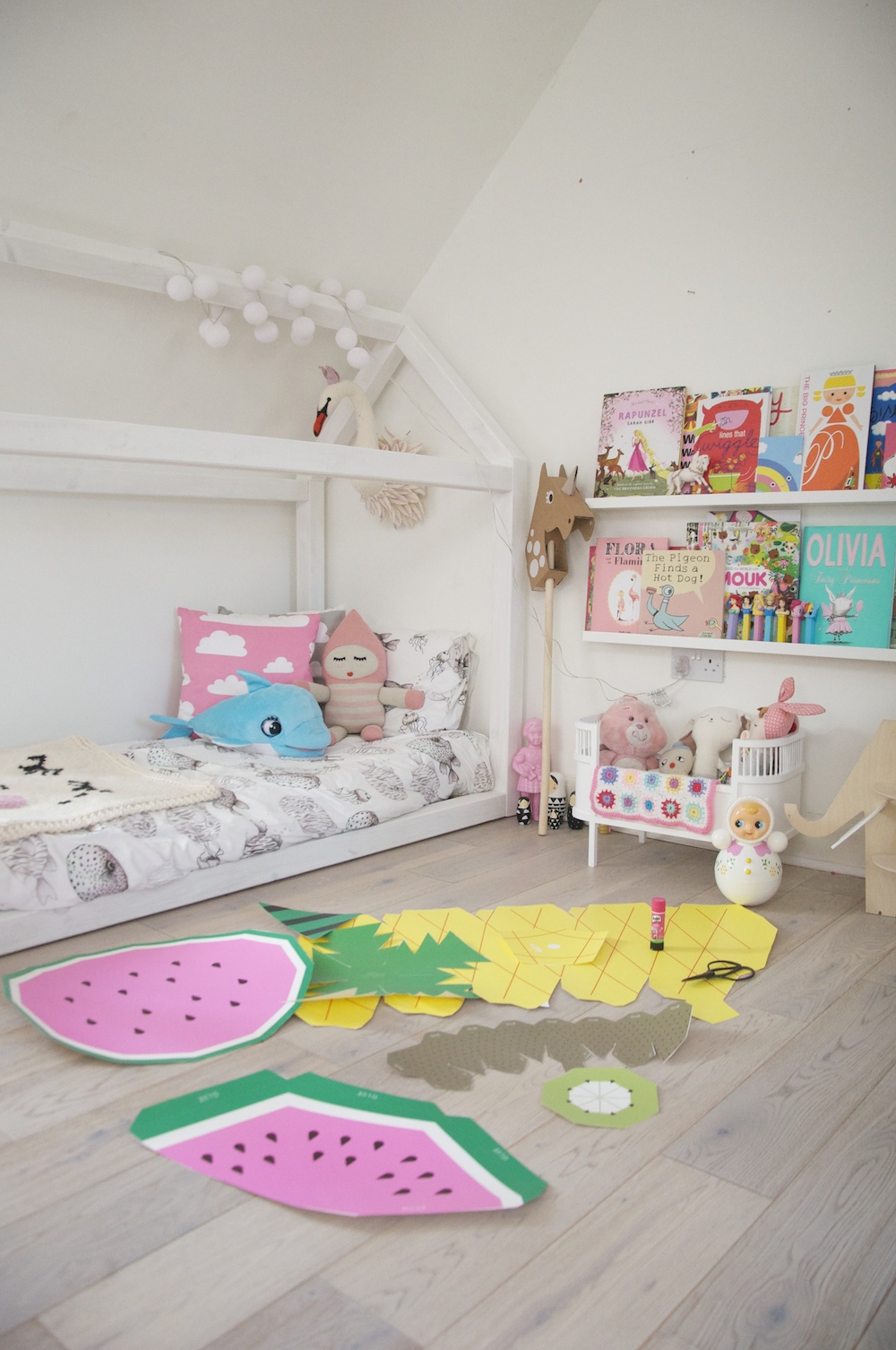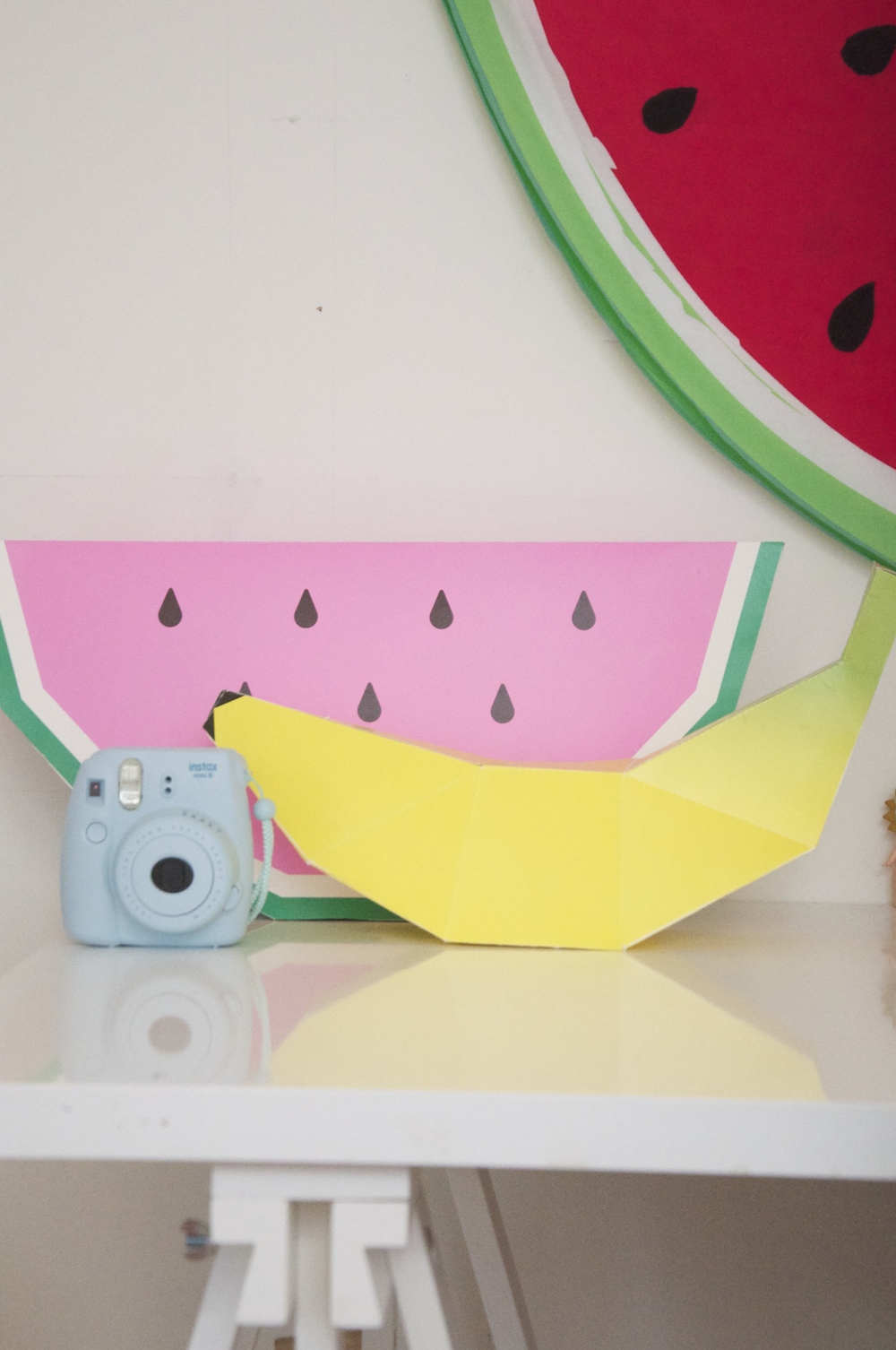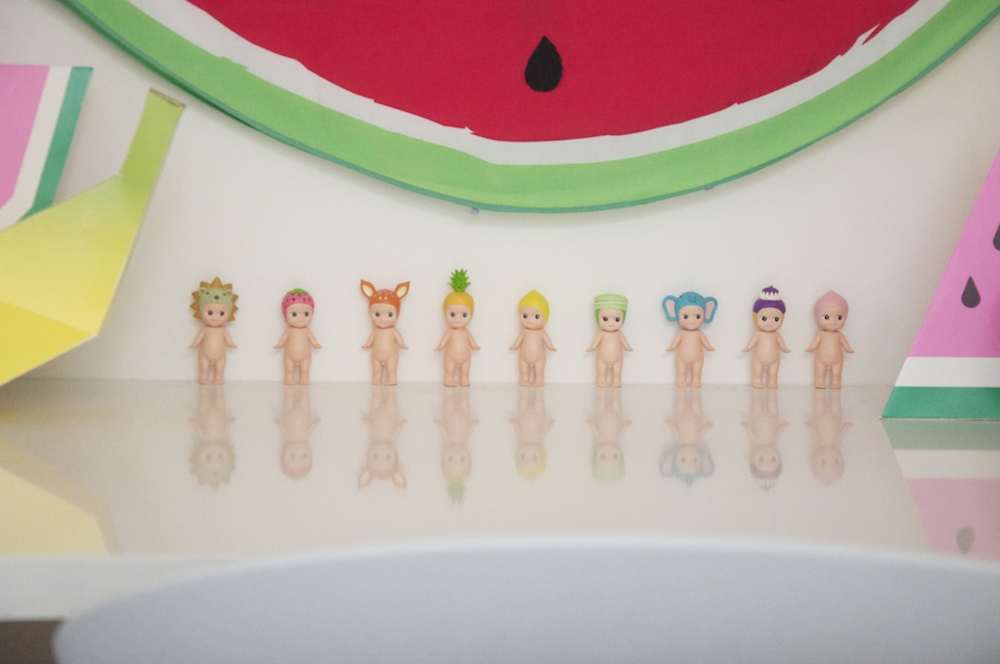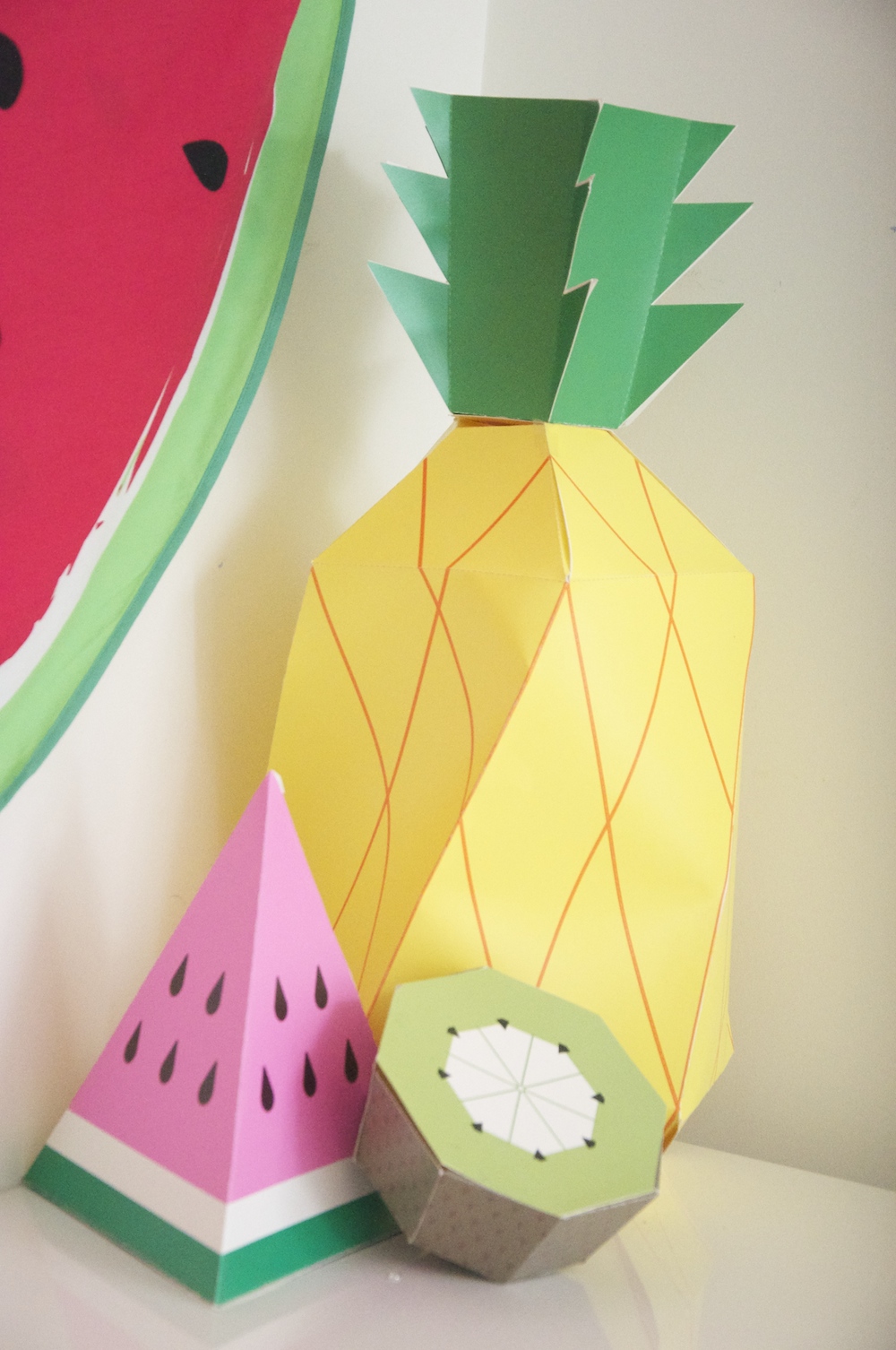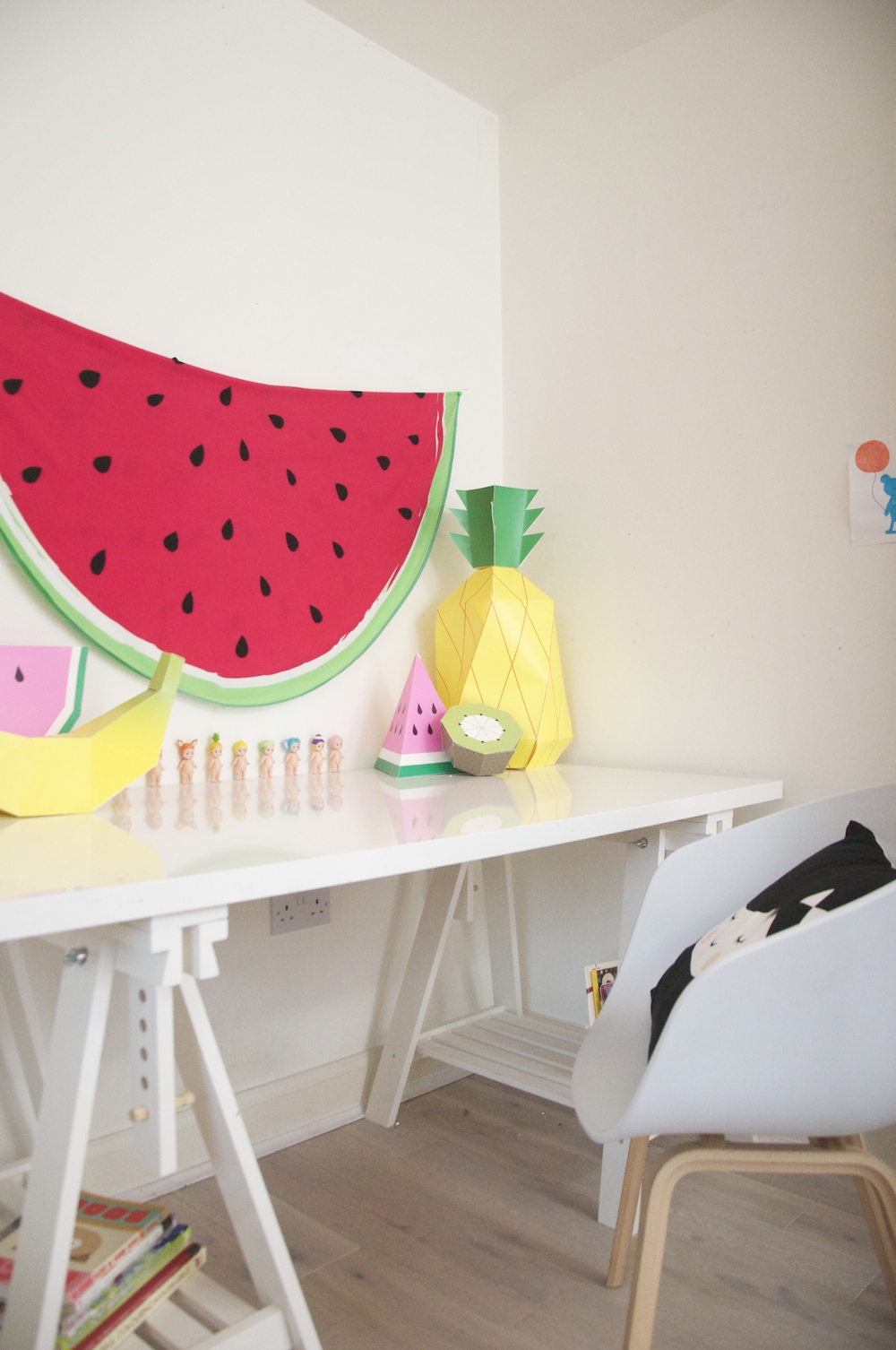 Fruit by Mr Printables.
Kitty and Raffy in Mini Rodini from My Lille Limon.
Watermelon wallhanging from Lylohsarongs.
Cushion by Frankie and Frenchie.