Time to get shopping (relatives take note)…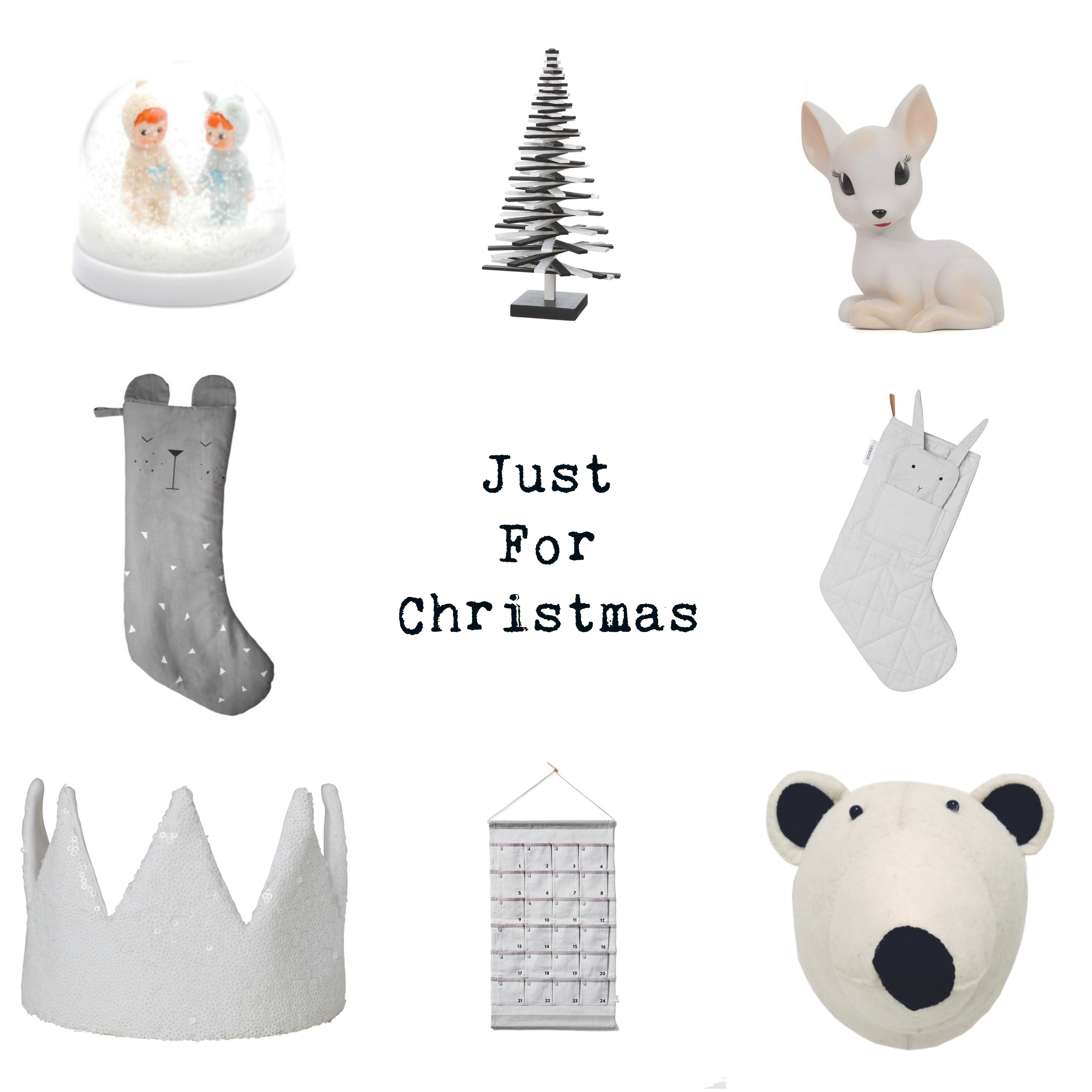 Top row from l- r: Snow globe Retro Kids, Monochrome tree Annual Store, Fawn light Lapin and Me
Middle row l – r: Stocking Four Monkeys, Stocking ScandiBorn
Bottom row l – r: Crown Fable Heart, Advent calendar ScandiMini, Polar Bear Bobby Rabbit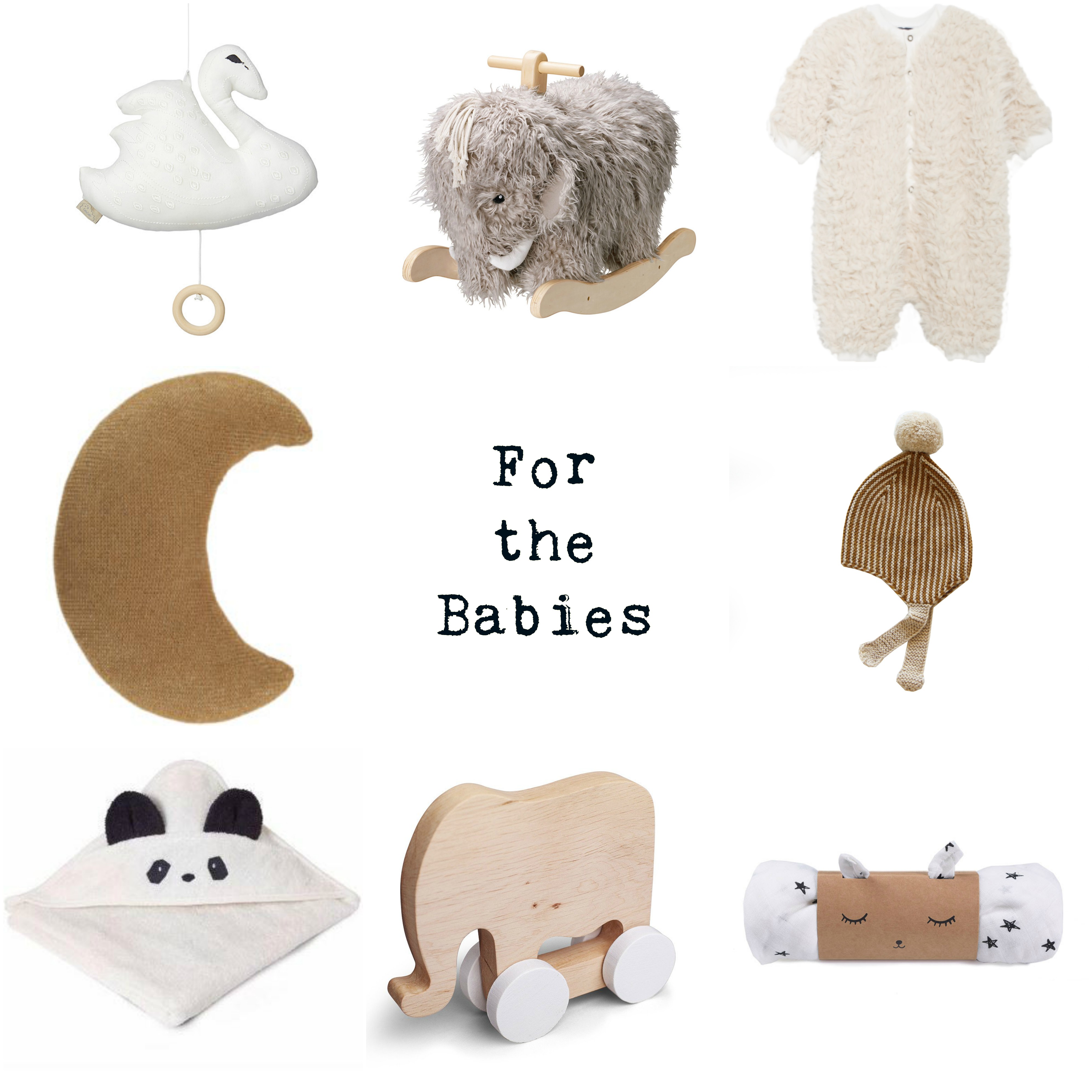 Top Row from l- r: Swan Mobile The Modern Nursery, Wooly mammoth ride on Hip Little People, Baby suit Cissy Wears
Middle Row l-r: Moon pillow Four Monkeys, Misha and Puff hat Scandi Mini
Bottom row l- r: Panda towel Scandiborn, Elephant Pinch Toys Oskoe, Wee Gallery swaddle Scandi Mini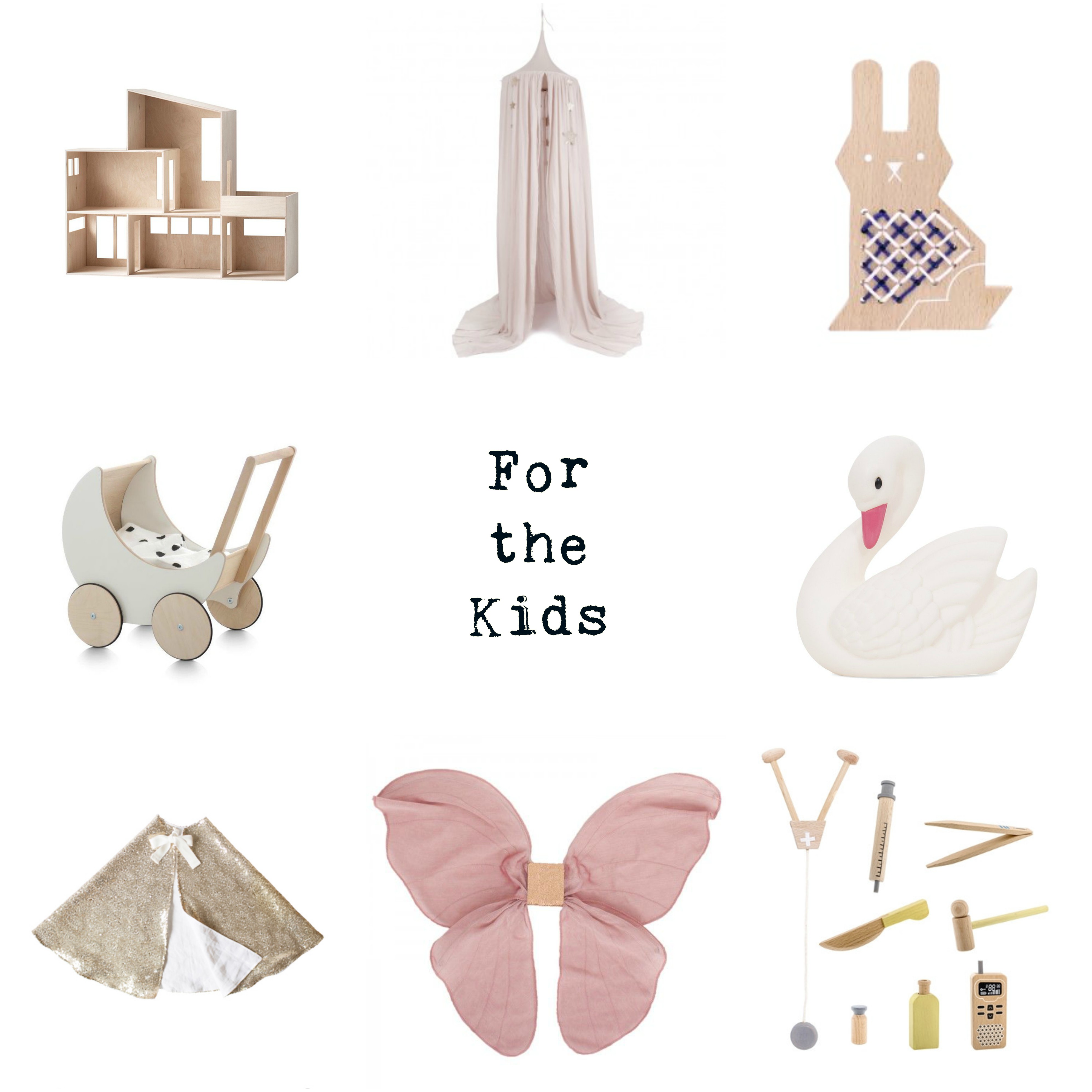 Top row from l – r: Dolls house Ferm Living, Numero 74 canopy Scandi Mini, Threading bunny Annual Store.
Middle row l- r: Ooh Noo Pram Scandiborn, Swan lamp Lapin and Me
Bottom Row l- r: Cape Fable Heart, Numero 74 Wings Molly Meg, Bloomingville tool kit Scandiborn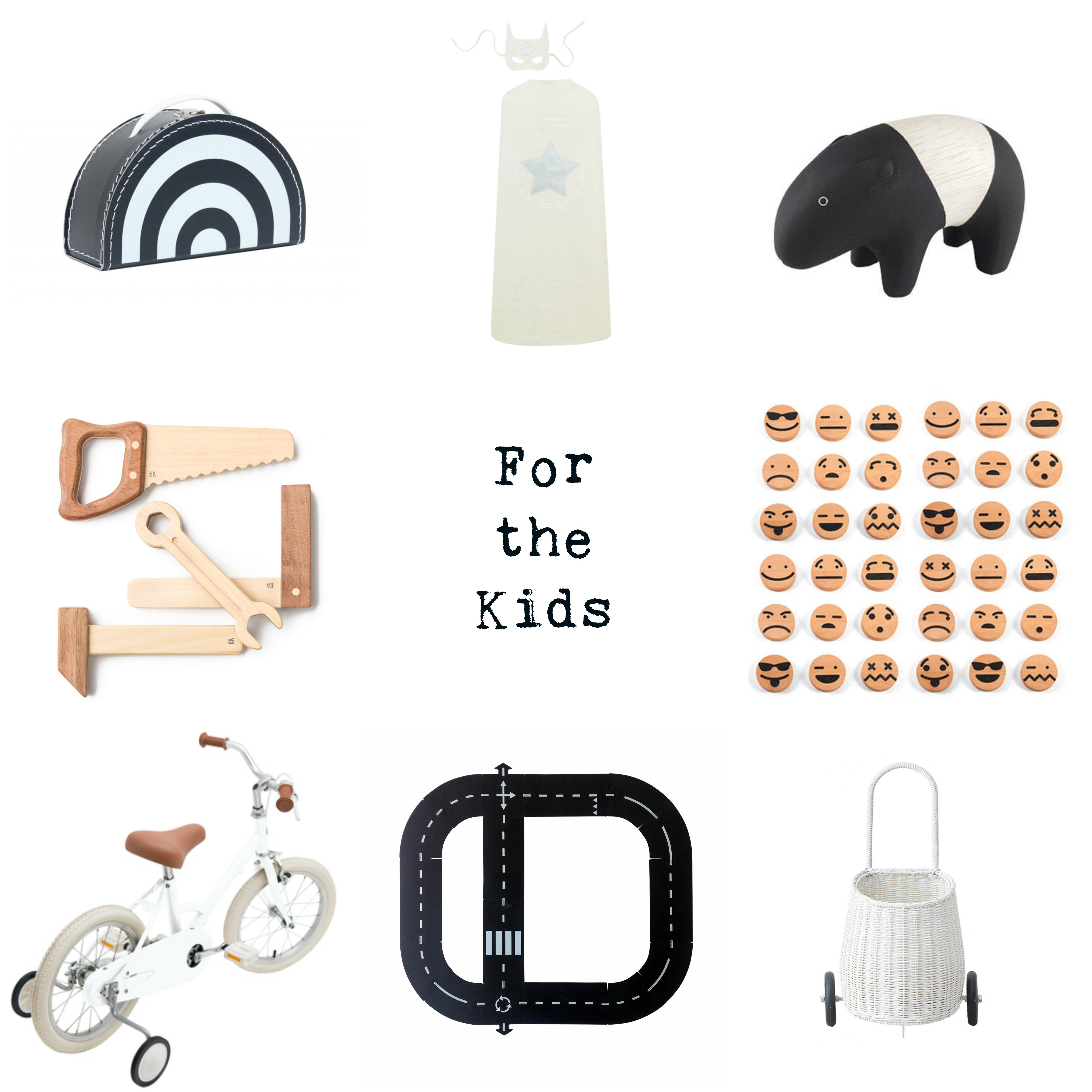 Top row from l – r: Raibow case Jaxon James, Numero 74 cape Scandi Mini, T – Lab animal Cissy Wears
Middle row l – r: Emoying magnets Smallable, Fanny and Alexander tool kit Smallable.
Bottom row l – r : Tokyo bike Tokyo bikes, Way to Play car track Lullabuy , Luggy Oliella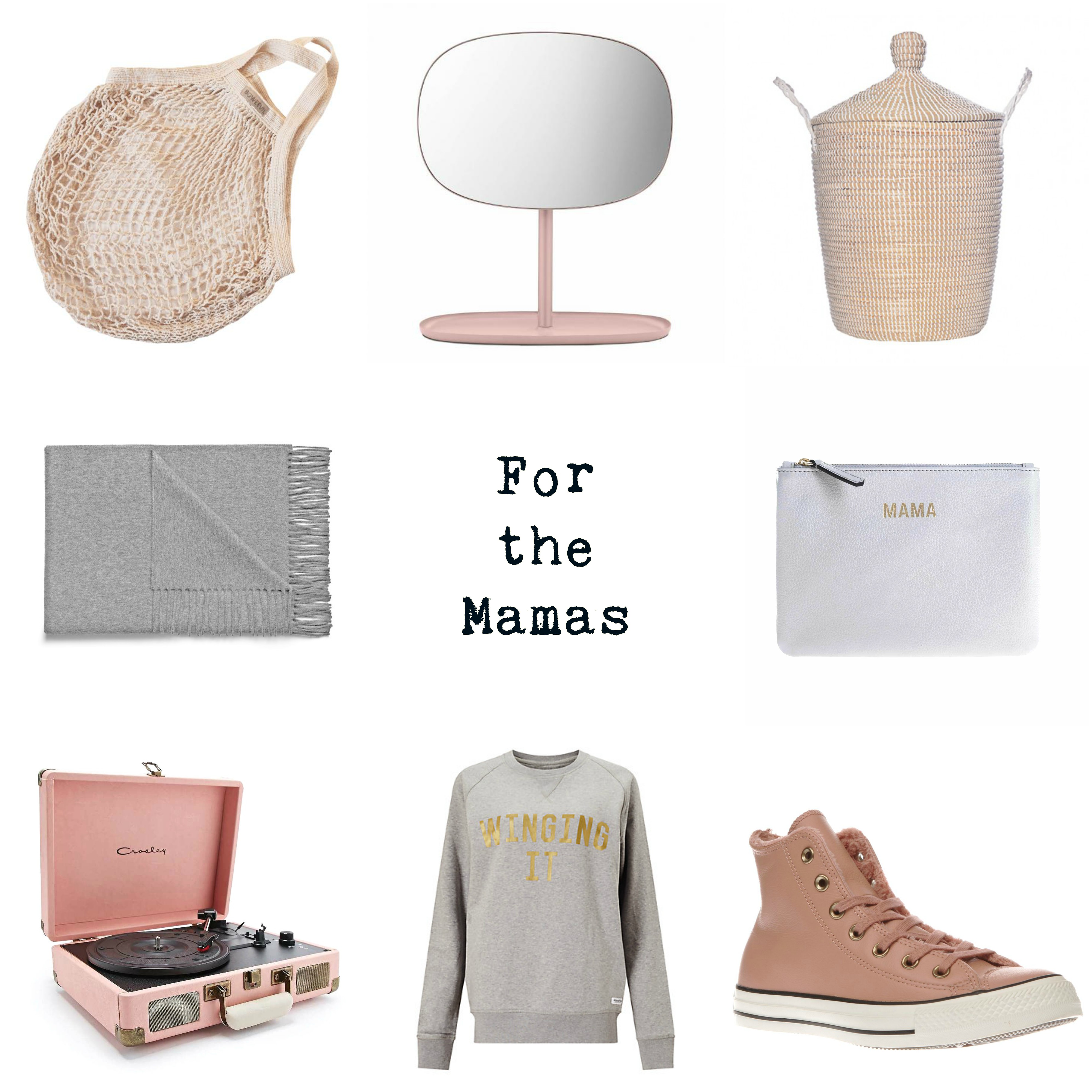 Top row from l – r: String Bag Mini Mocks, Normann Copenhagen mirror Cissy wears, Basket Oliella.
Middle row l – r: Scarf Acne, Mama pouch Jem and Bea.
Bottom Row l – r: Crosley record player Urban Outfitters, Winging It sweatshirt Selfish Mother, Pink converse Schuh.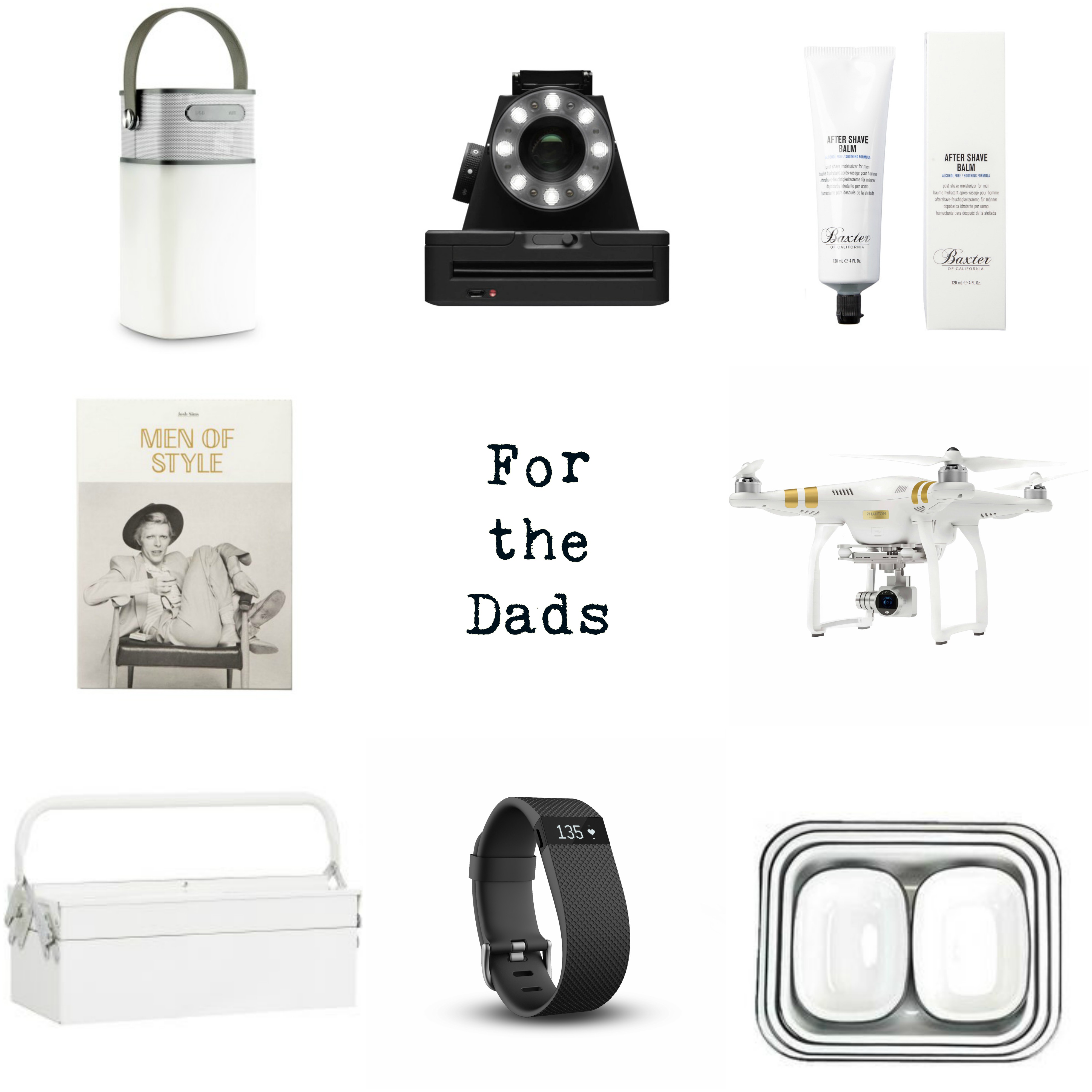 Top row from l – r: Bluetooth speaker Brightsounds, Impossible polaroid, Baxter after shave Cissy Wears.
Middle row l – r:  Men of Style book Utility Design, Drone DJI Phantom
Bottom row: House Doctor toolbox Sisters Guild, Fitbit, Enamel pie dishes The Hambledon.