I'm so excited to introduce a special Christmas gift guide from one of my all time favourite instagrammers @ella_and_tinyt!!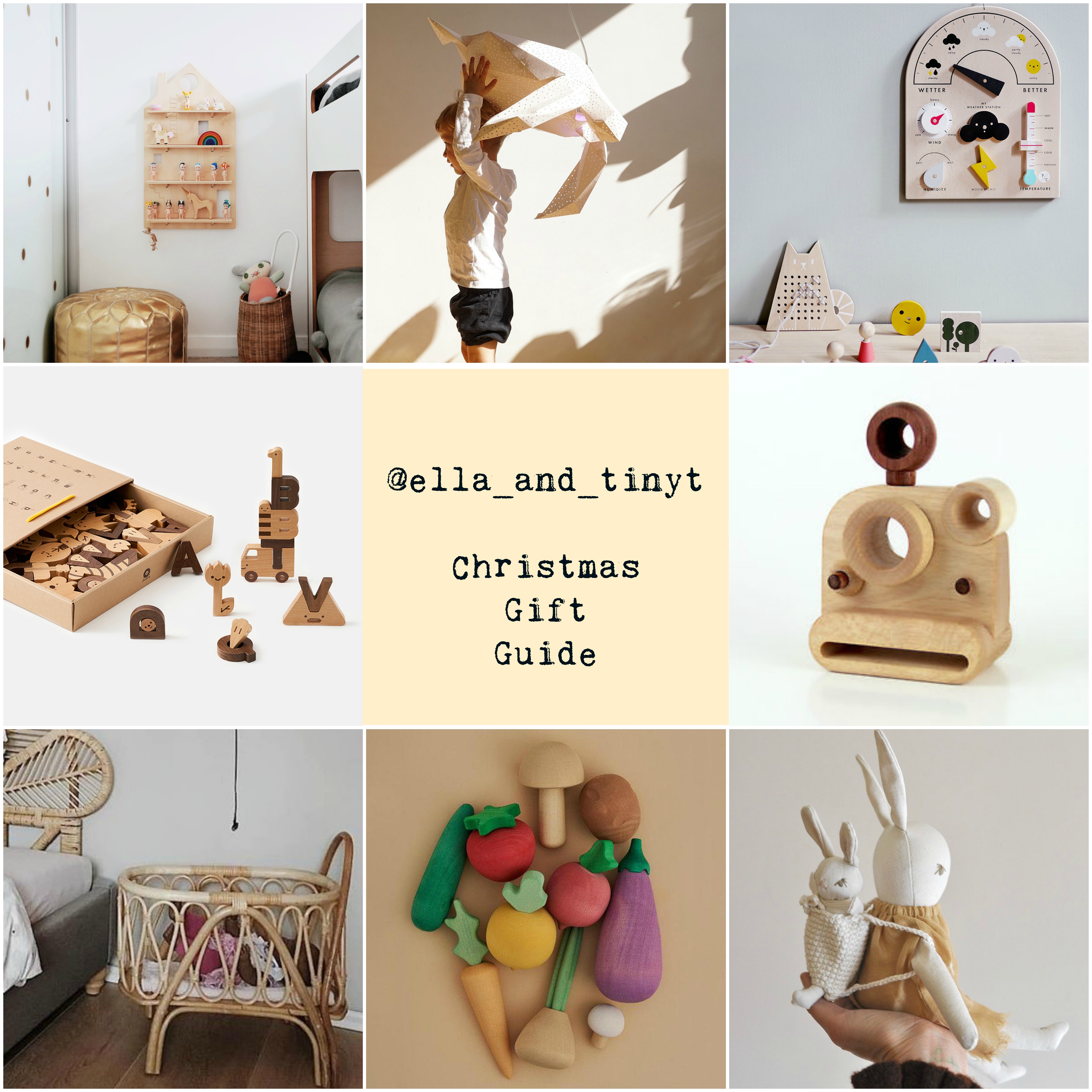 Top Row left to right:
Treasure board play house One Two Tree: The most adorable shelf to store all the small collectibles.
Sea Turtle Lamp Vasili lights: So fun and creative, love the magical atmosphere its light brings.
Weather station Moon Picnic:  So fun and cute, oving the educational aspect too!
Middle row, left to right:
Alphabet block set Moon Picnic : Love it because it's wooden, obviously, but also fun and educational!
Camera Fathers factory: So beautiful, love wooden pretend play toys.
Bottom row left to right:
Dolls crib Manowoods: The cutest doll bed ever, I almost wish it in crib size but then i would need another baby.
Vegetables Raduga Grez: A perfect addition to a play kitchen.
Baby Rabbit Polka Dot Club: I want them all for my kids of course!