We are summer ready with our gorgeous swimwear from Beanie and Bear and our amazing swim goggles from Monkey Mccoy…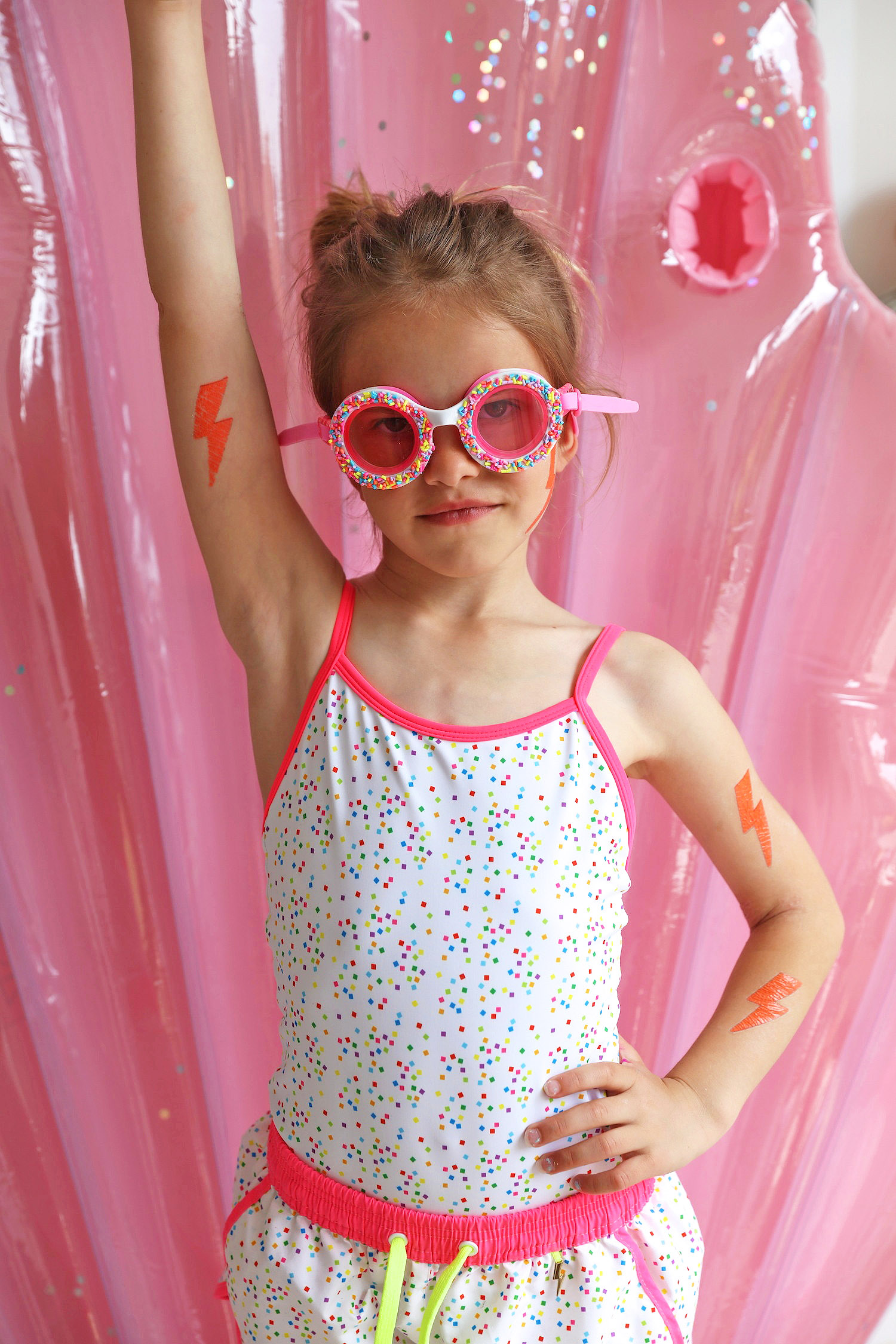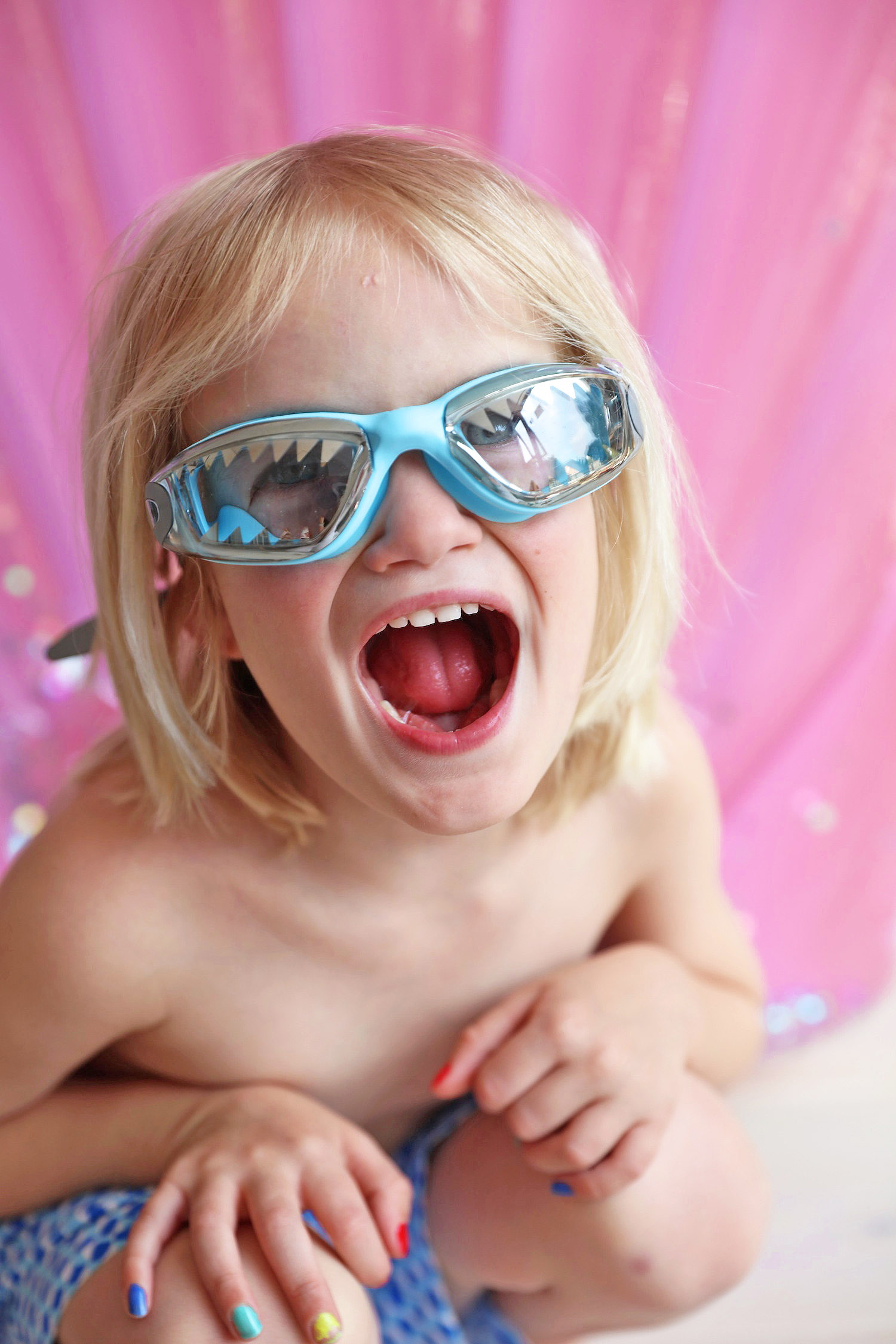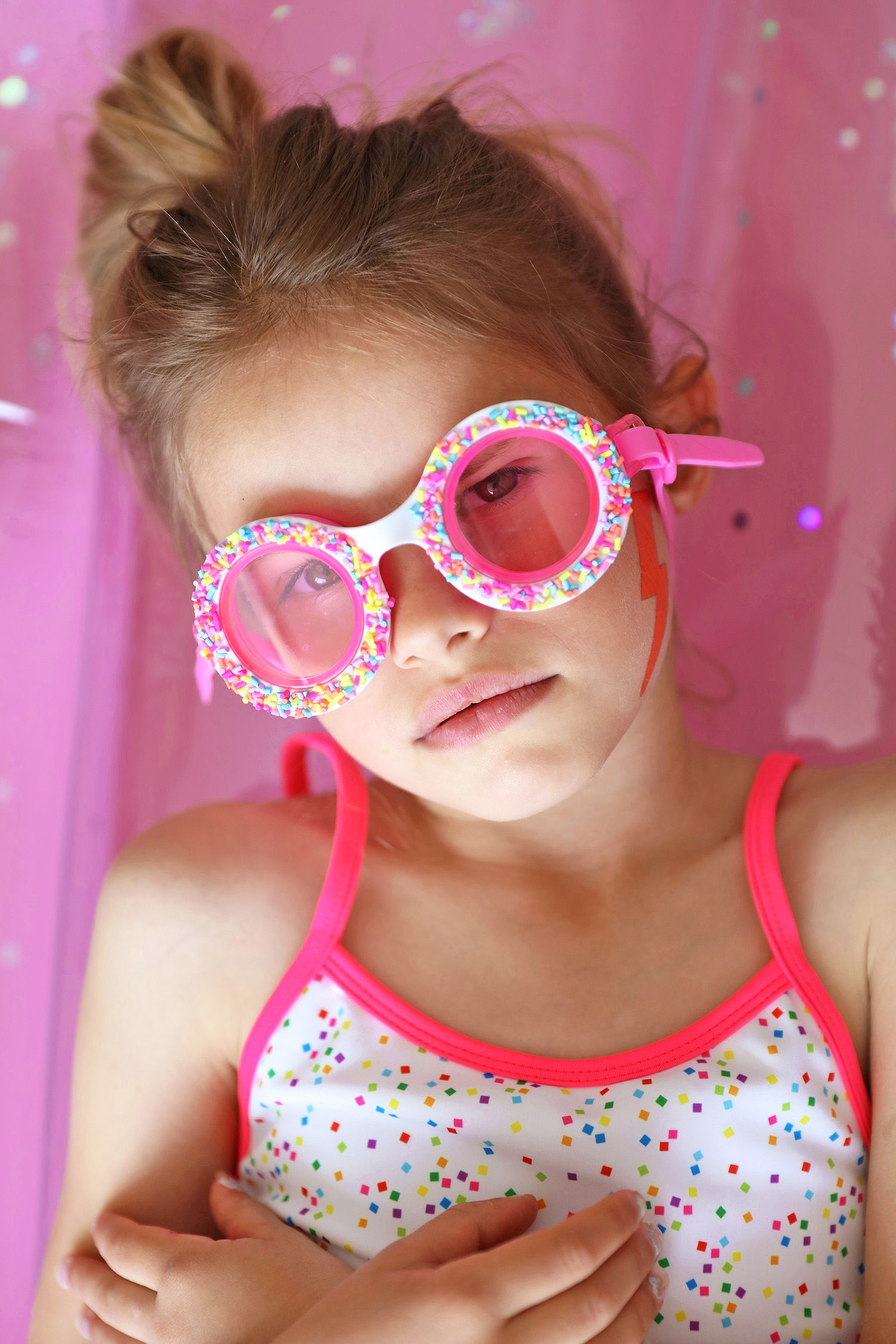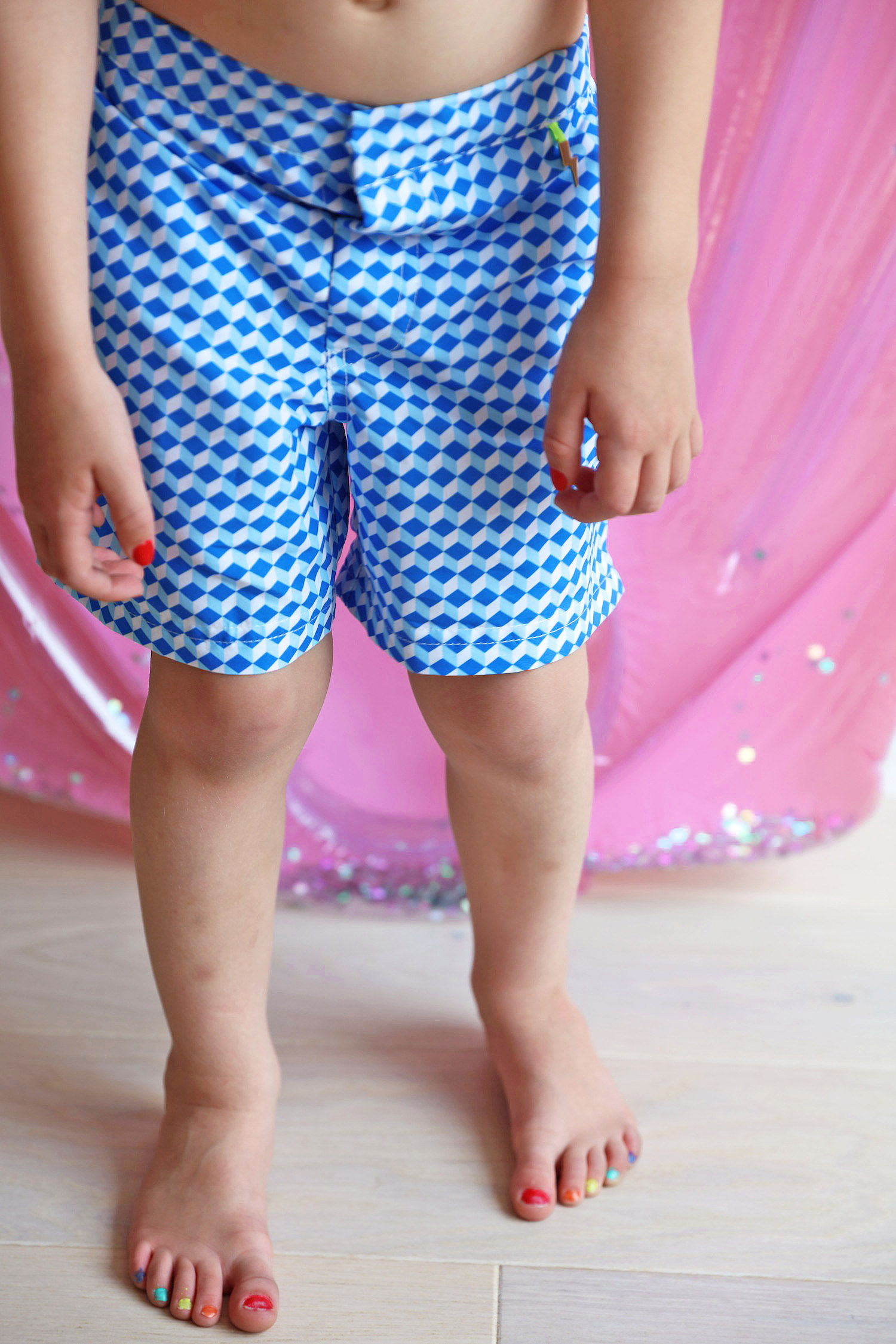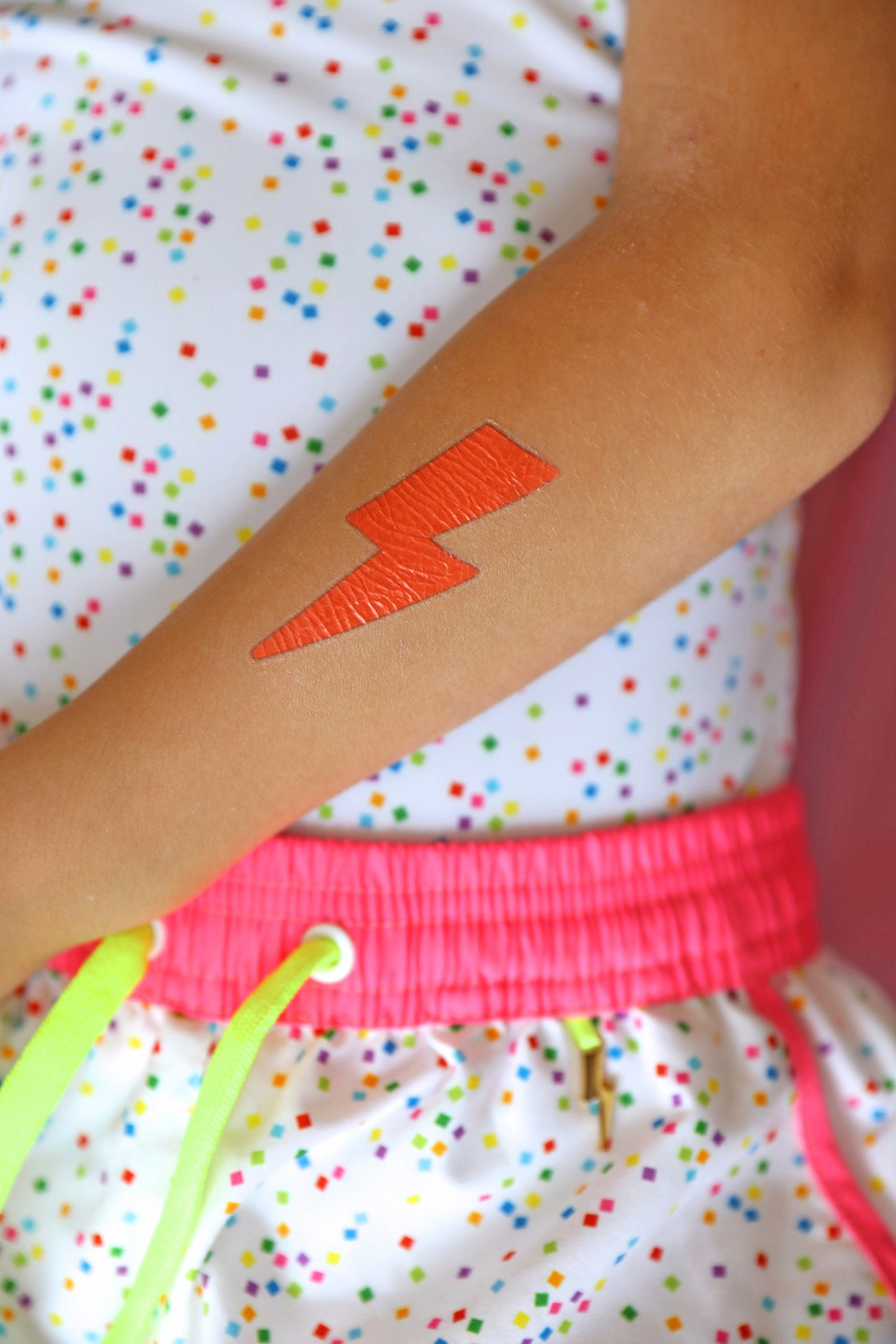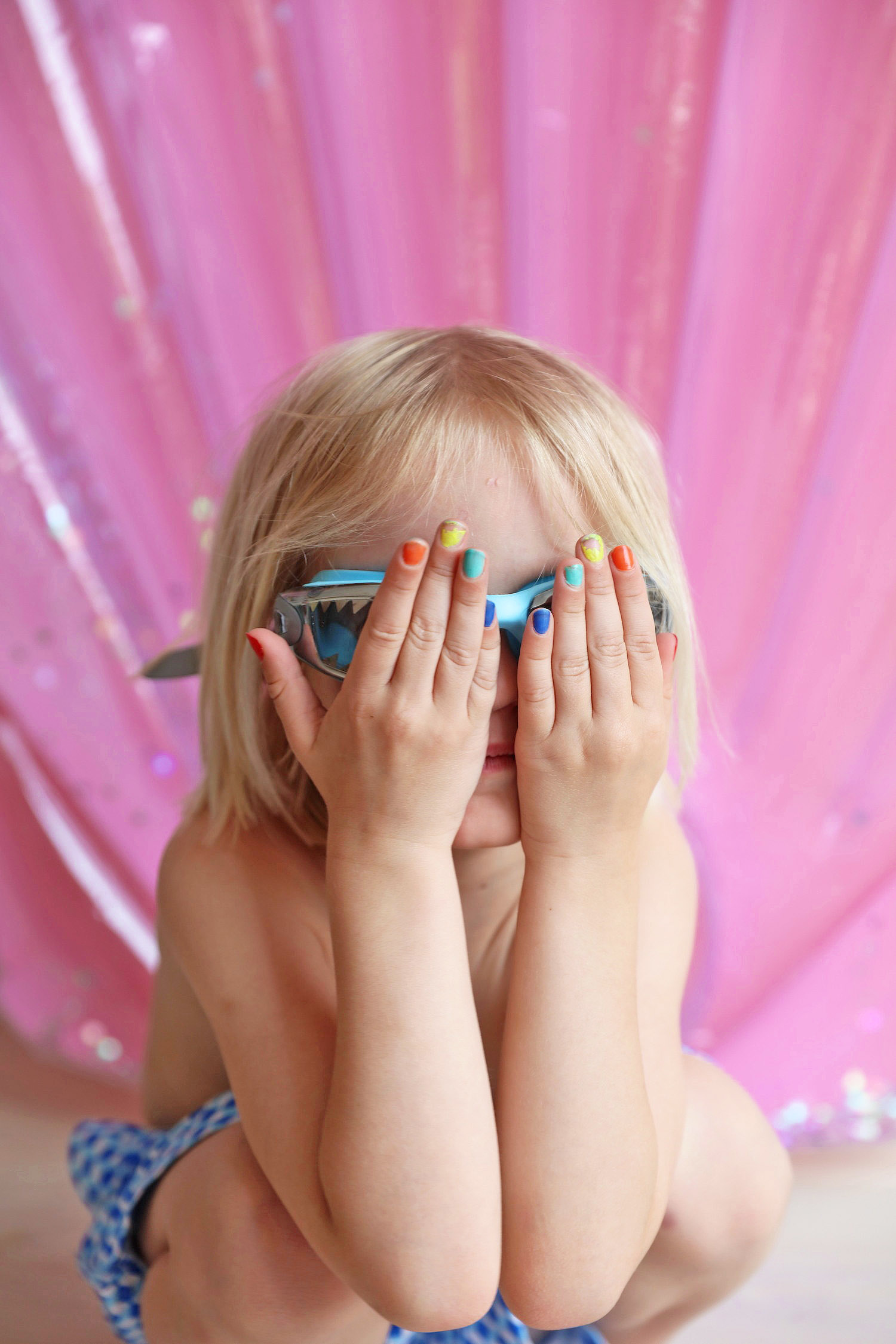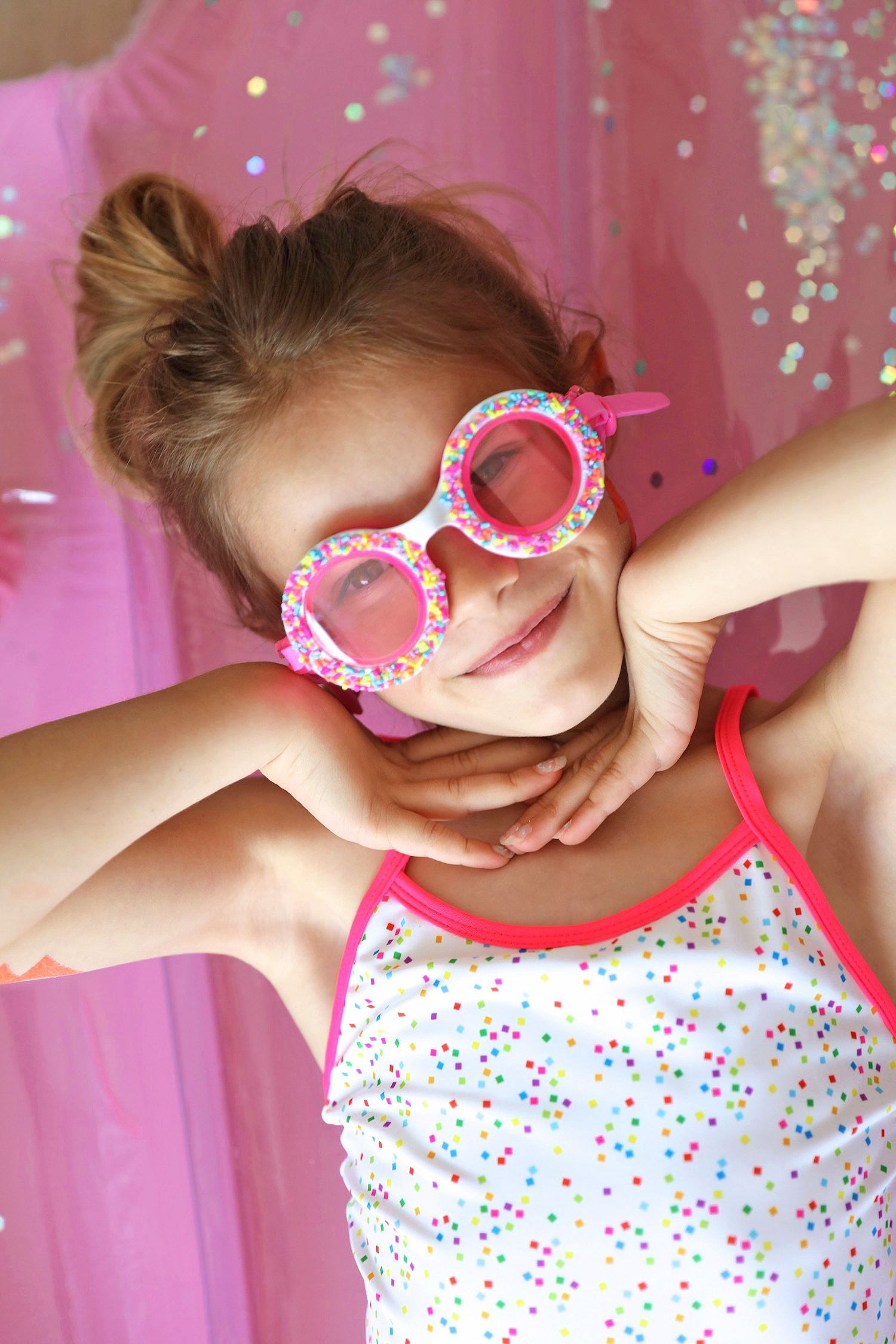 Yay finally it was briefly hot enough for the new swimsuits! The kids have all had matching Mini Rodini swimsuits for a couple of years and this years one is the tiger swimming costume for Kitty and tiger shorts for Satch. They always get commented on and my favourite bit about them is the  swimsuit label that says "Mini Rodini Loves You"!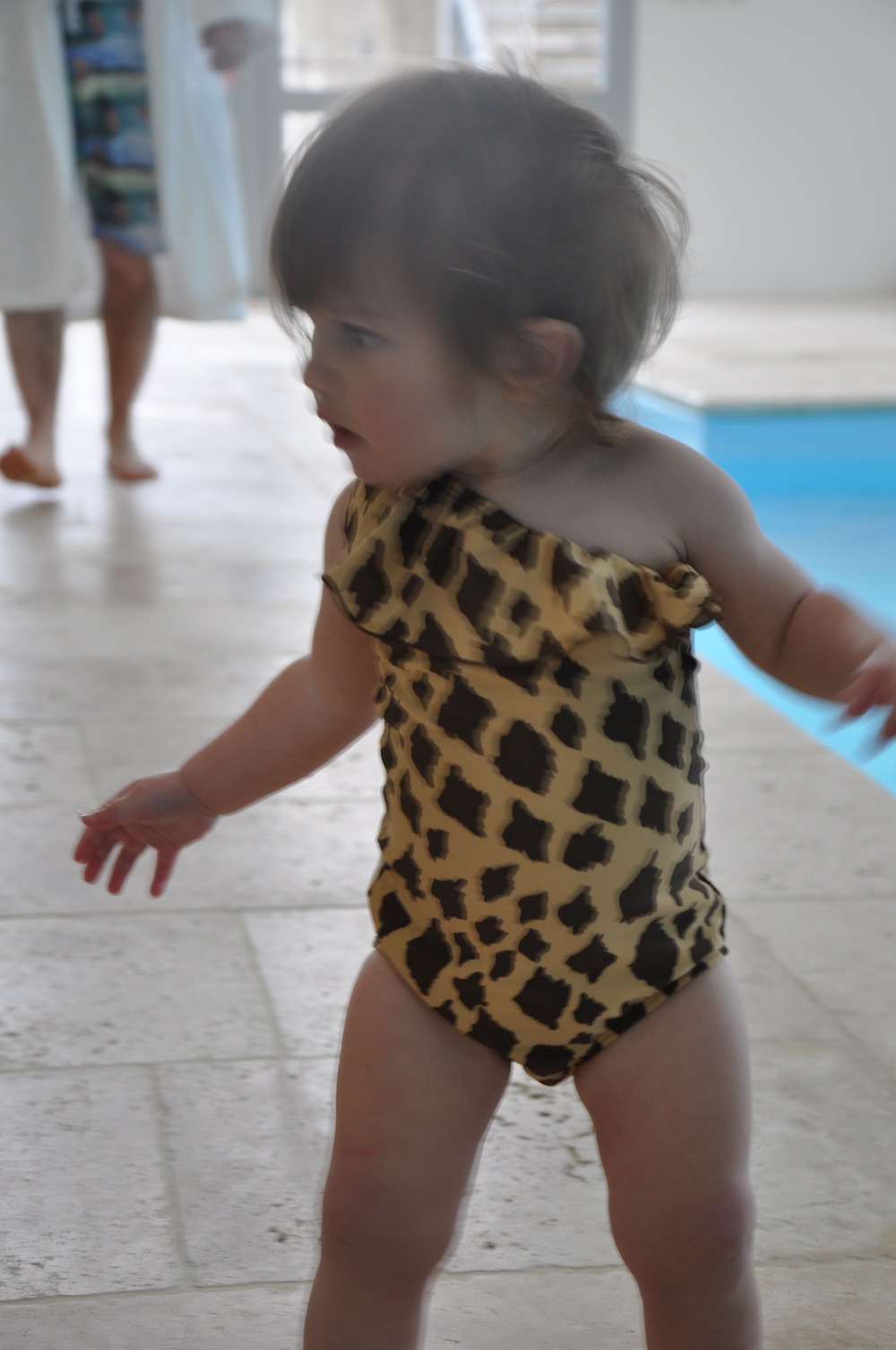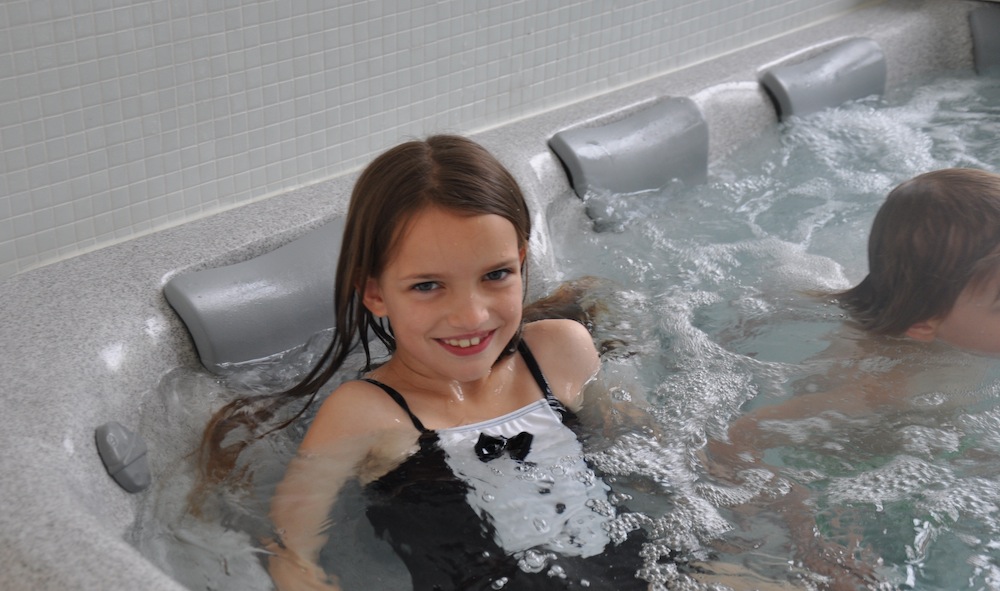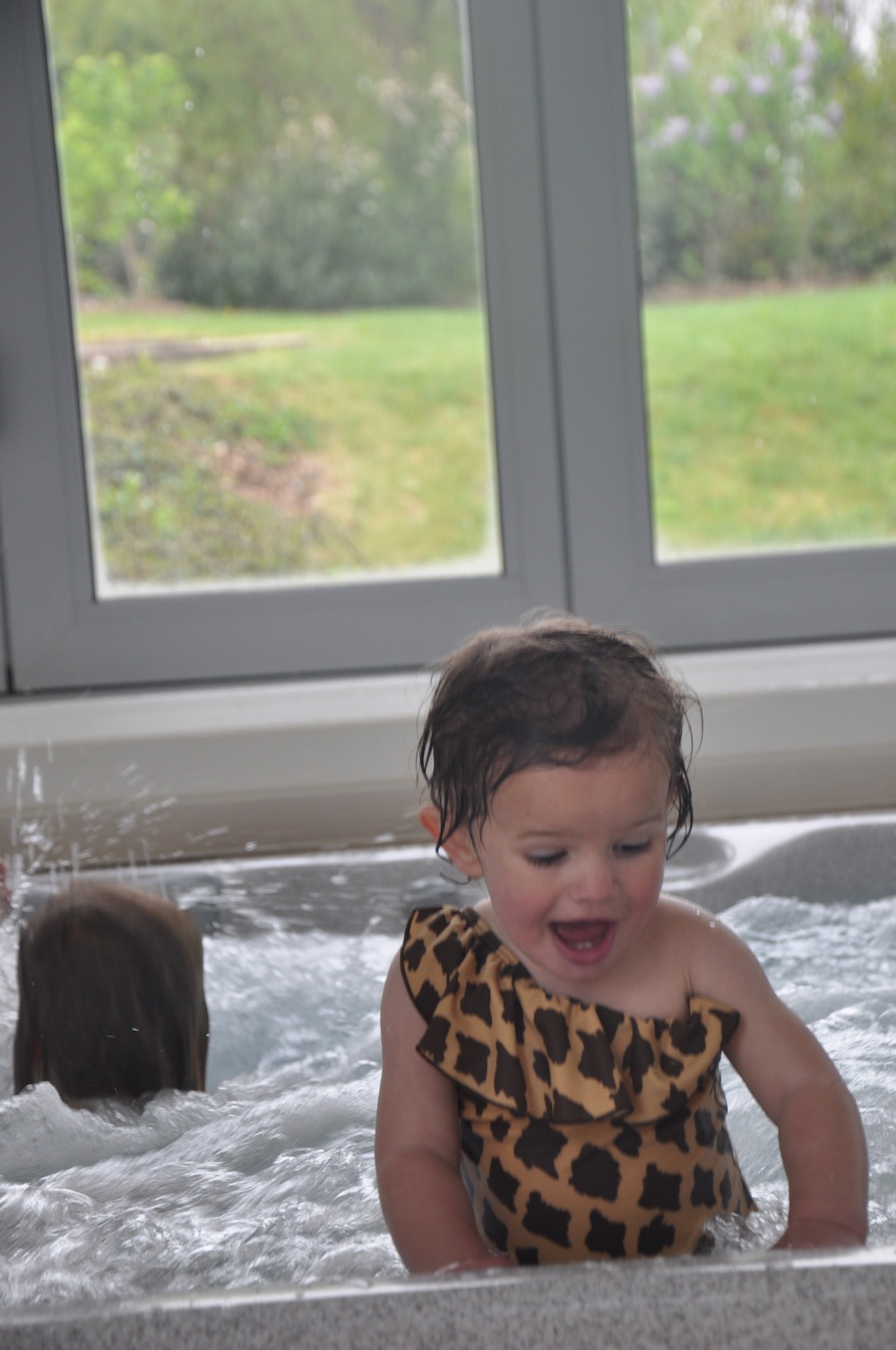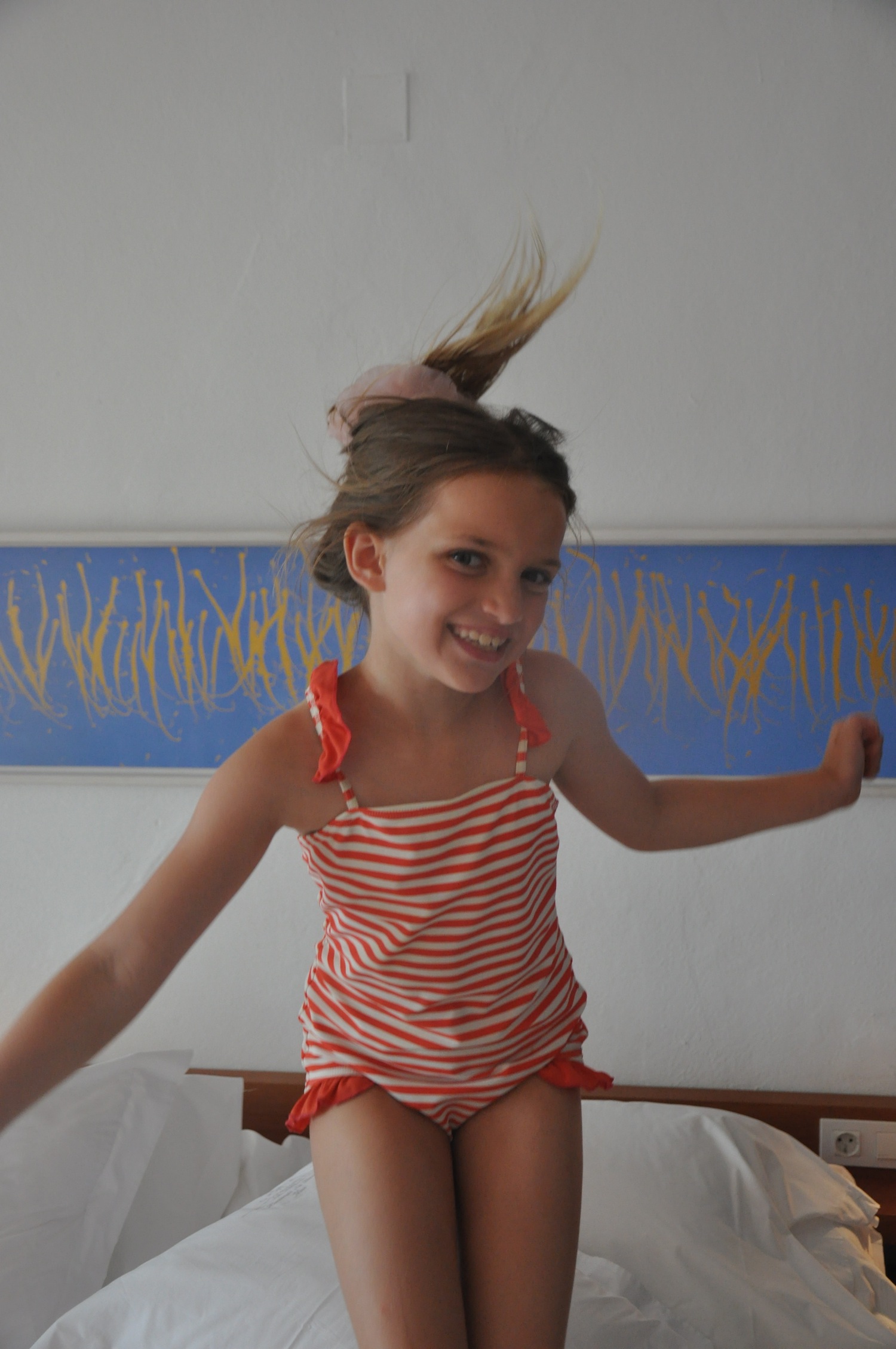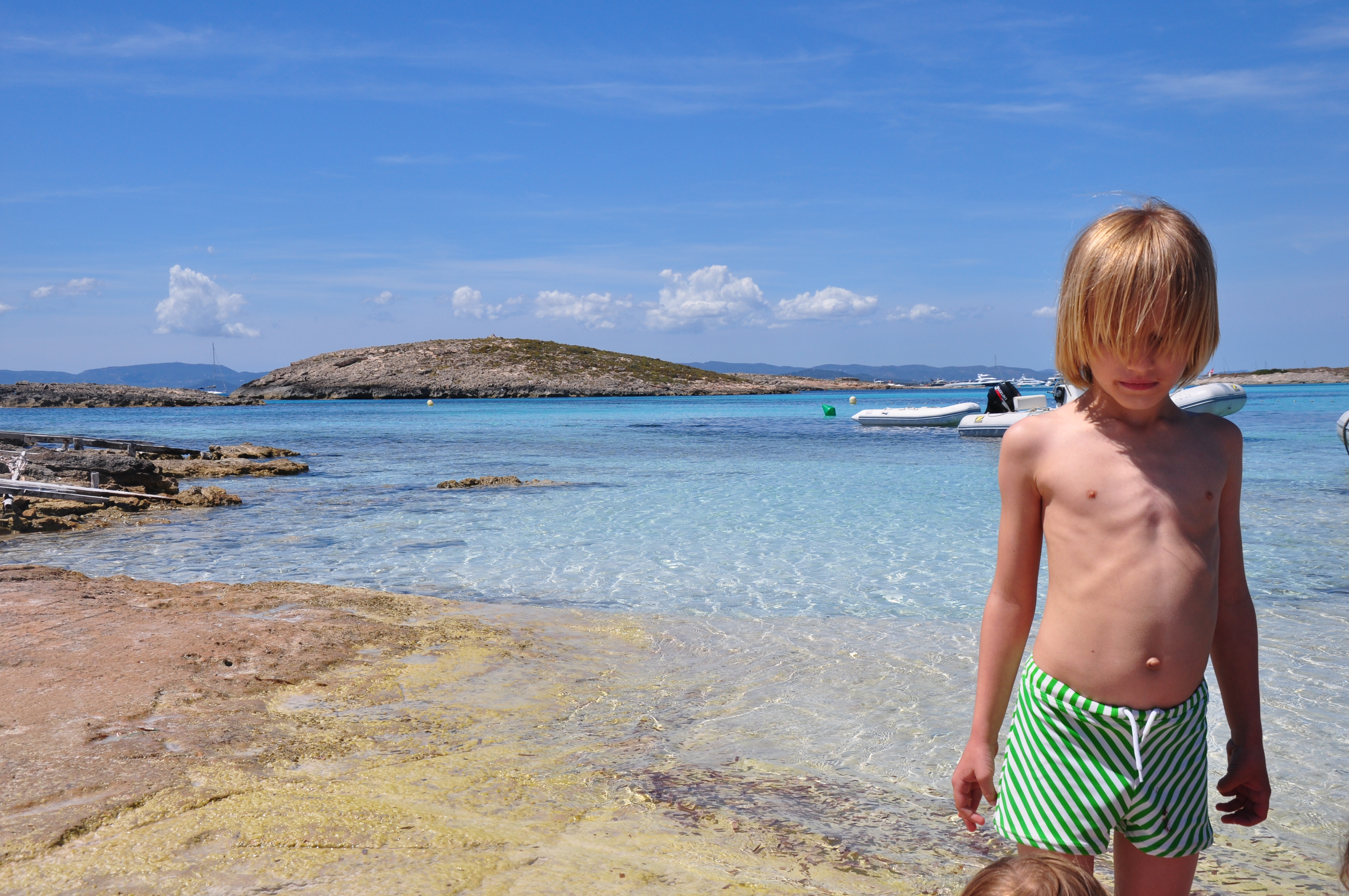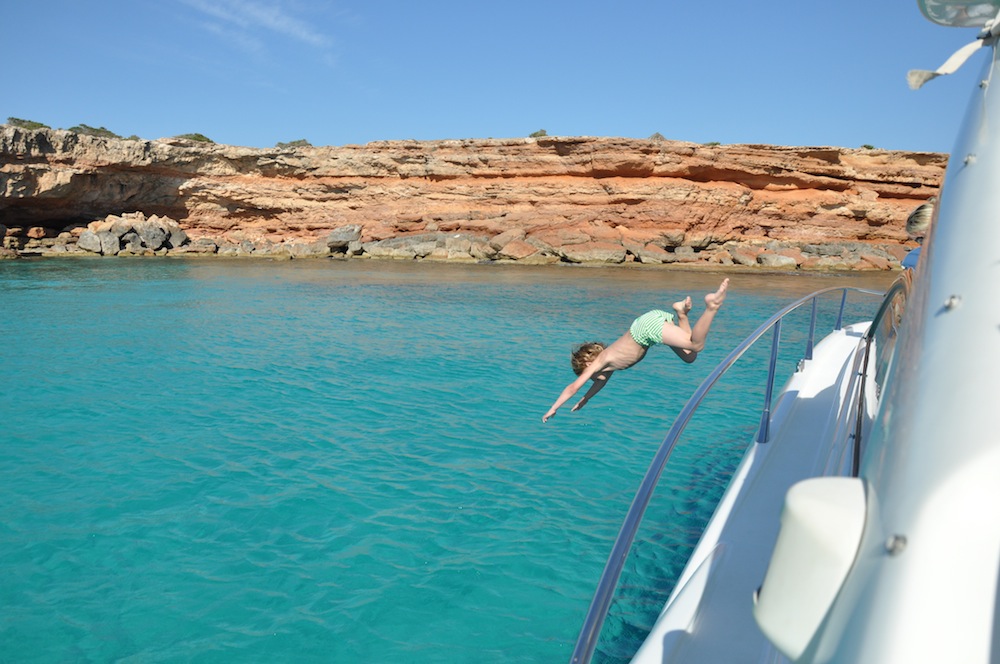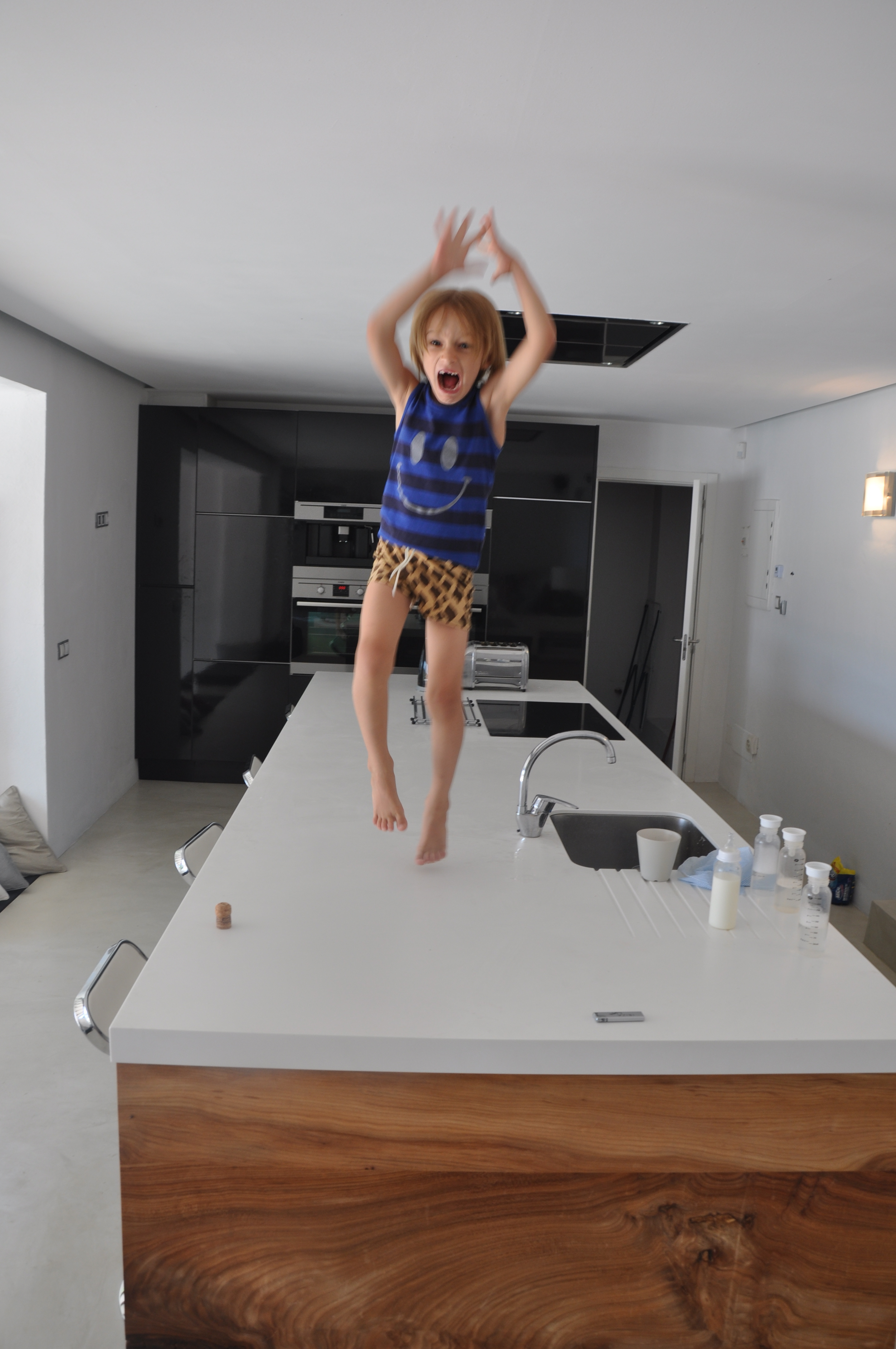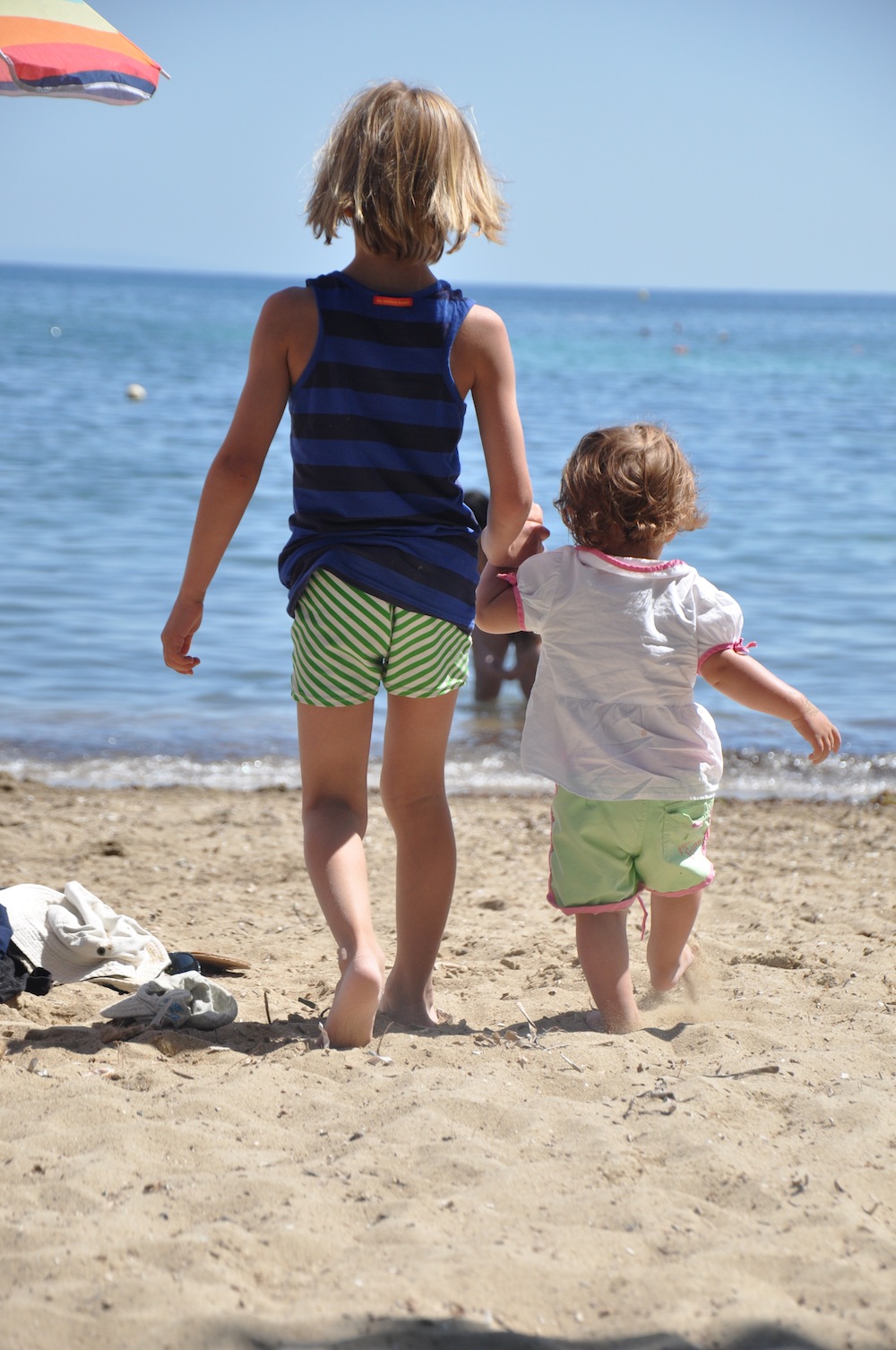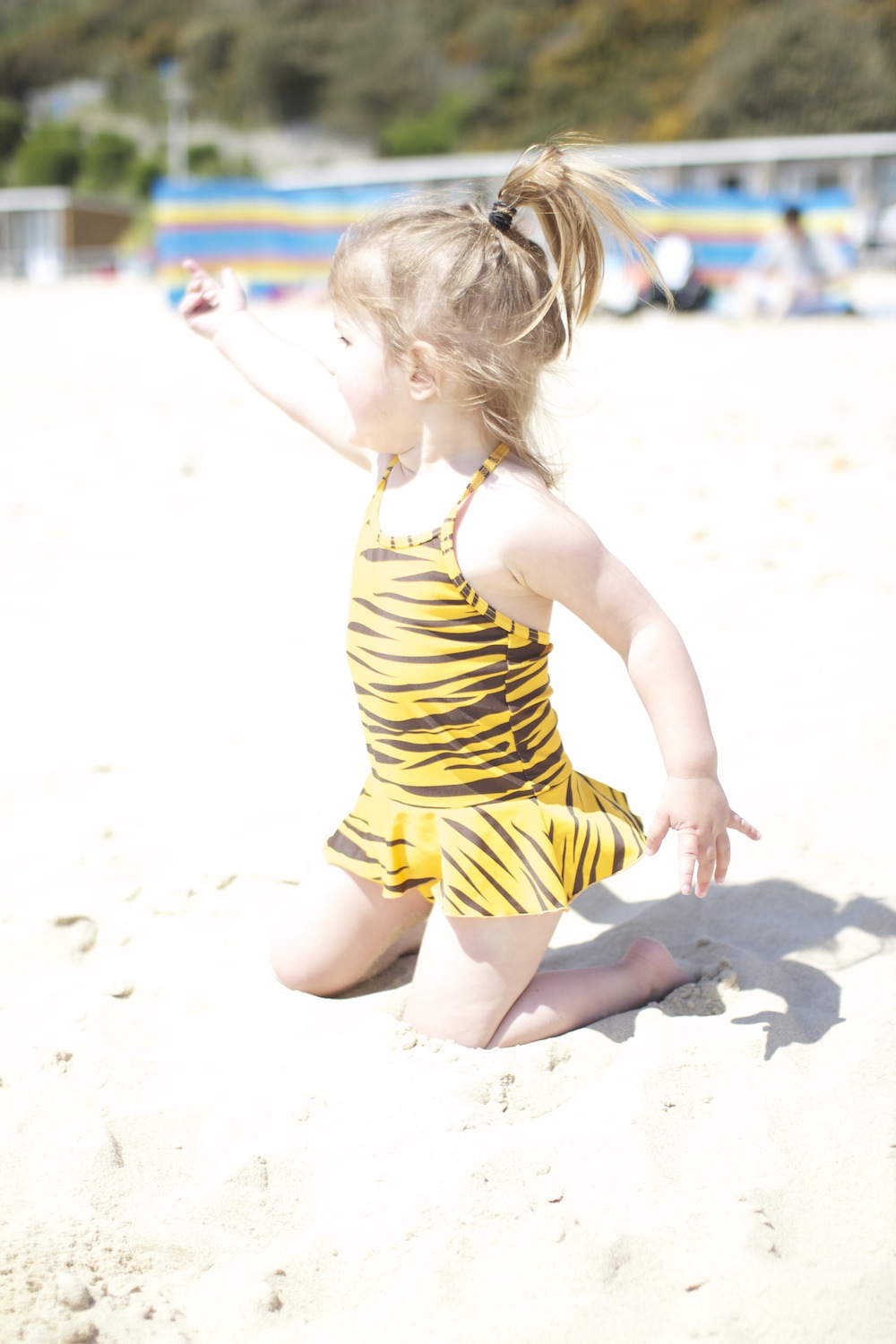 Think I may have to get the zebra print ones too!
For our last night in Ibiza we treated ourselves to a night at the Hacienda Na Xamena,  a white washed boutique hotel literally suspended at the top of the cliffs in the north of the island.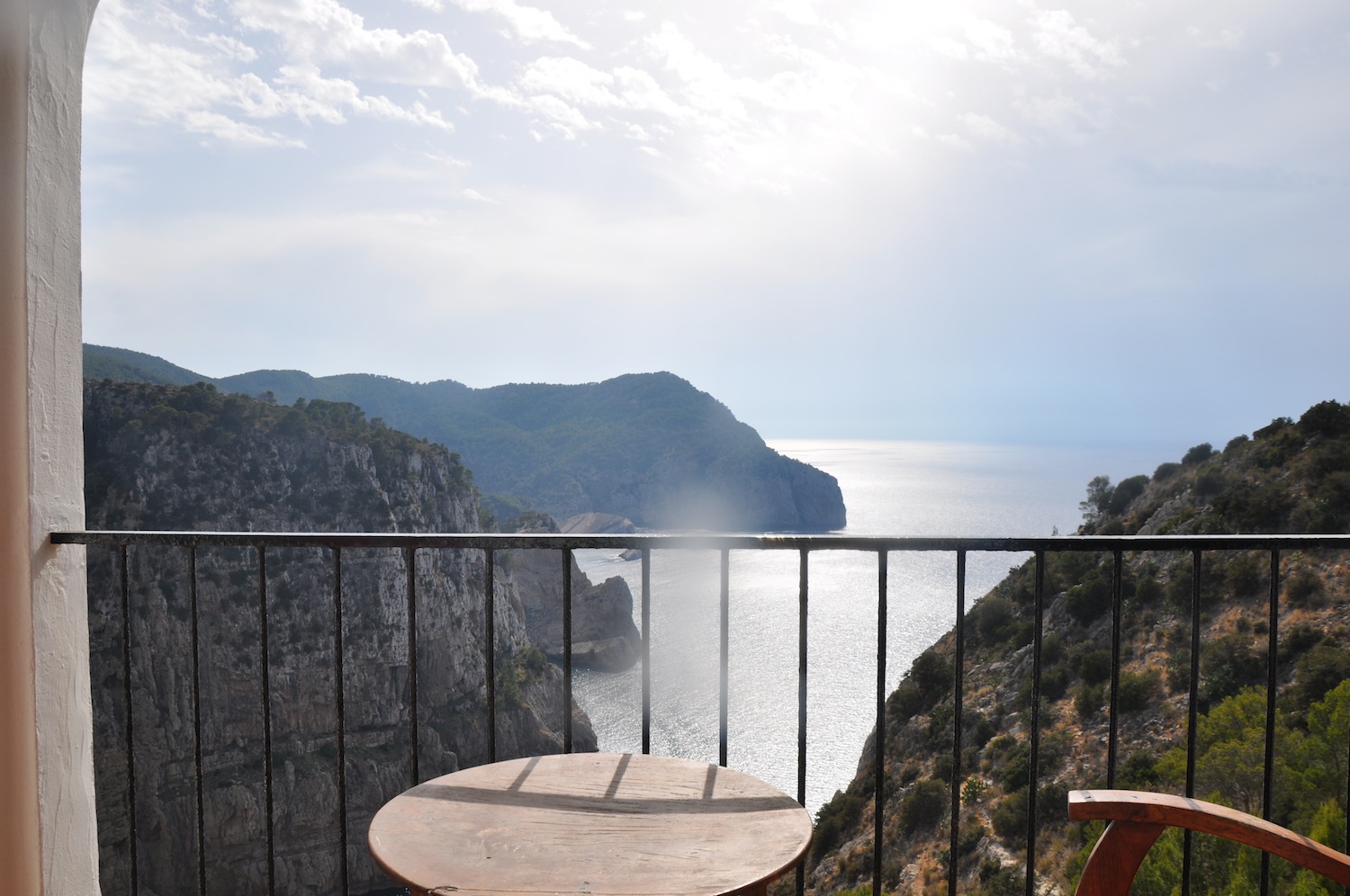 Our room had amazing views overlooking the cliff.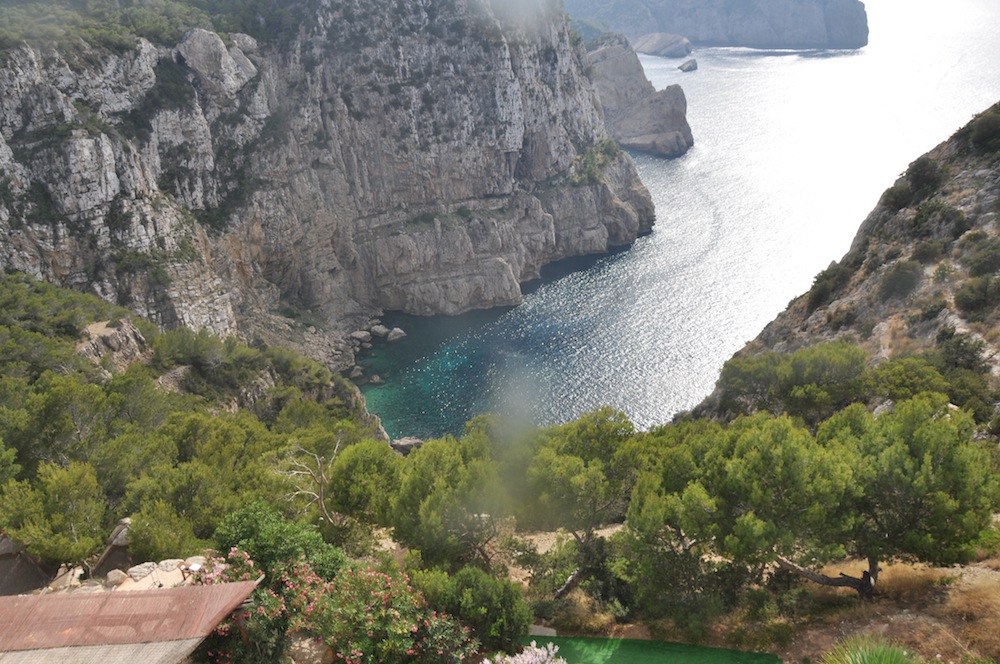 And even a hot tub by the balcony to enjoy the views from.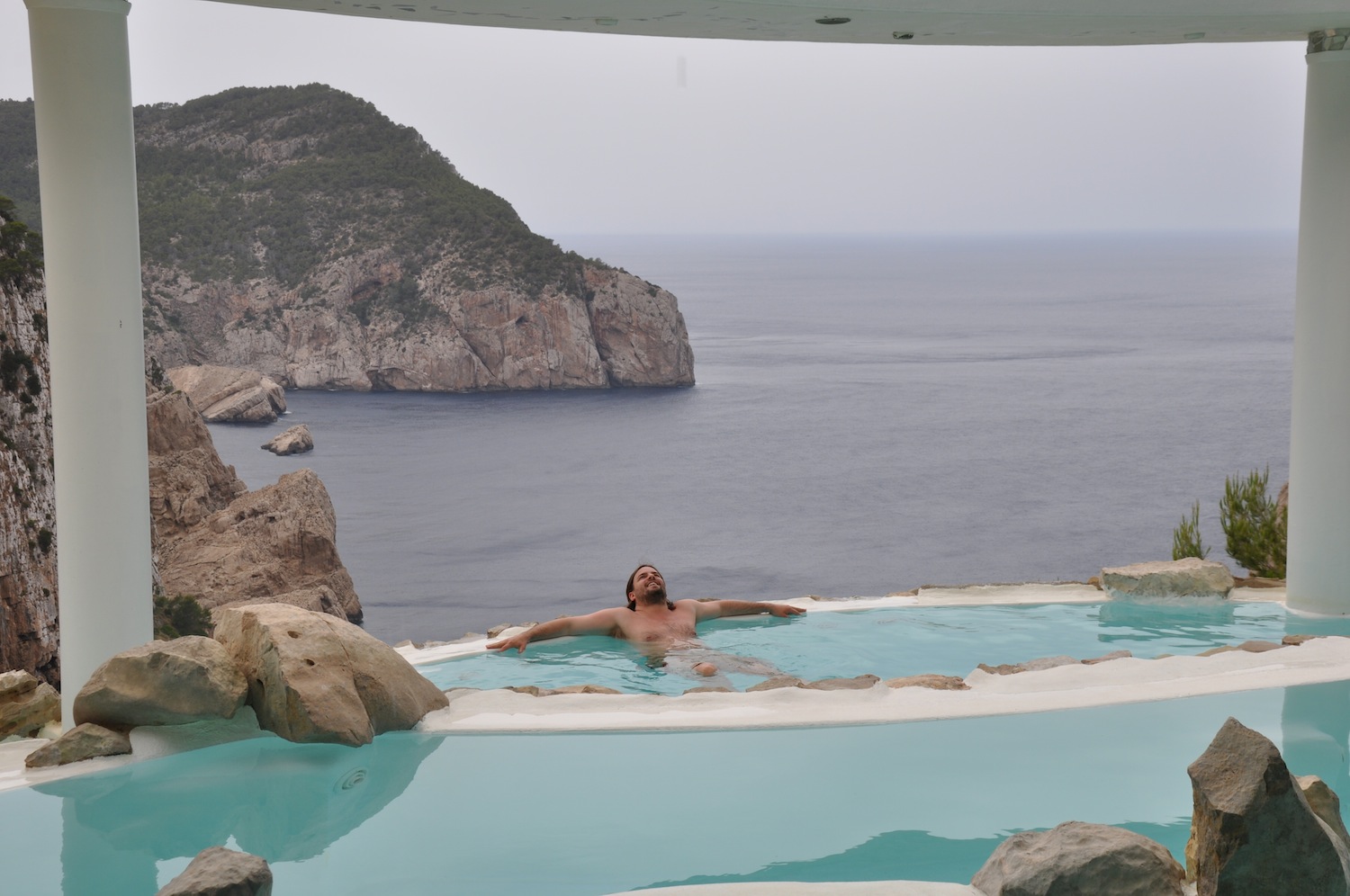 The "Cascadas Suspendidas" in the spa…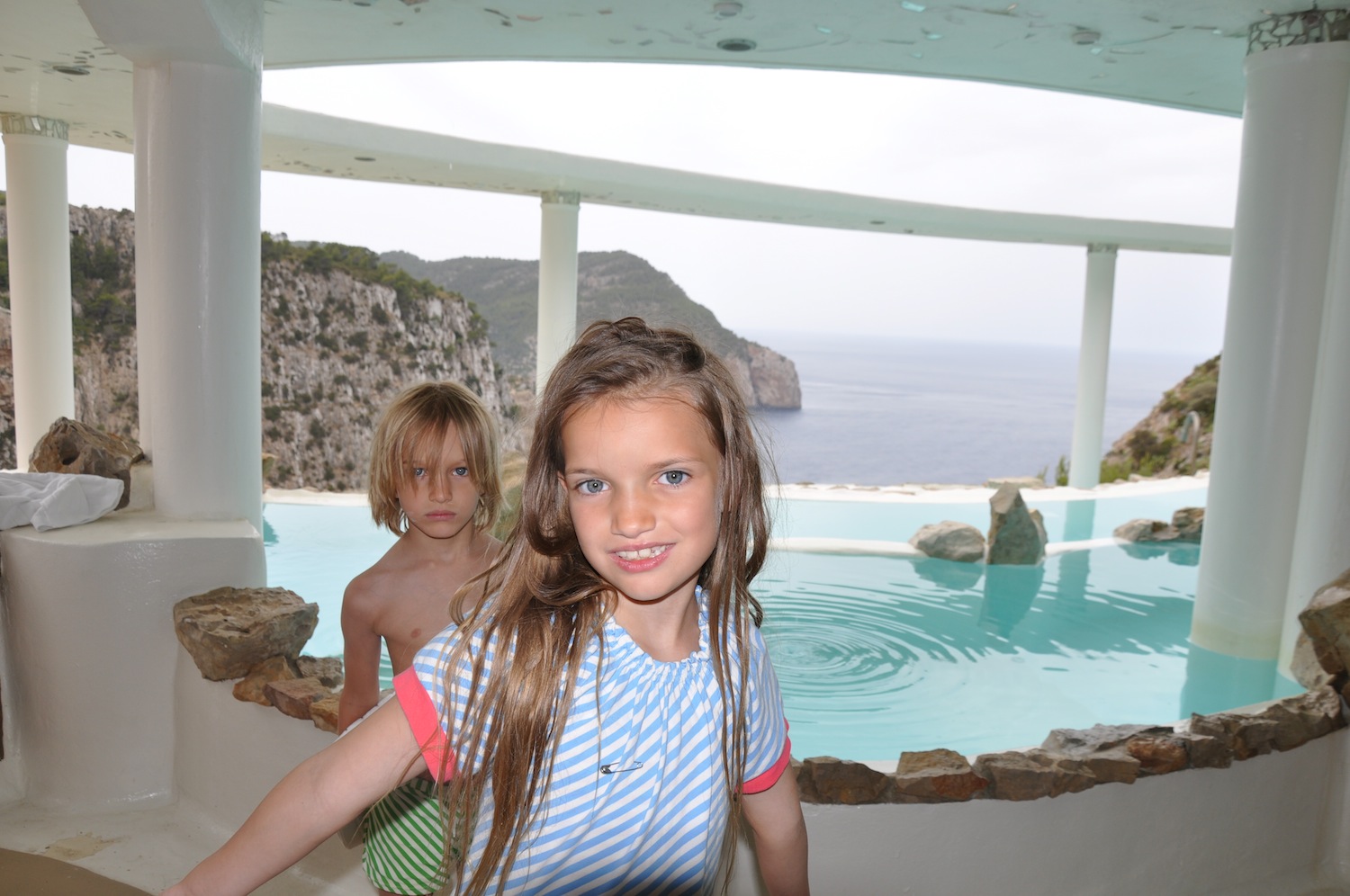 which was actually closed in the morning and didn't allow kids but we sneaked them in anyway!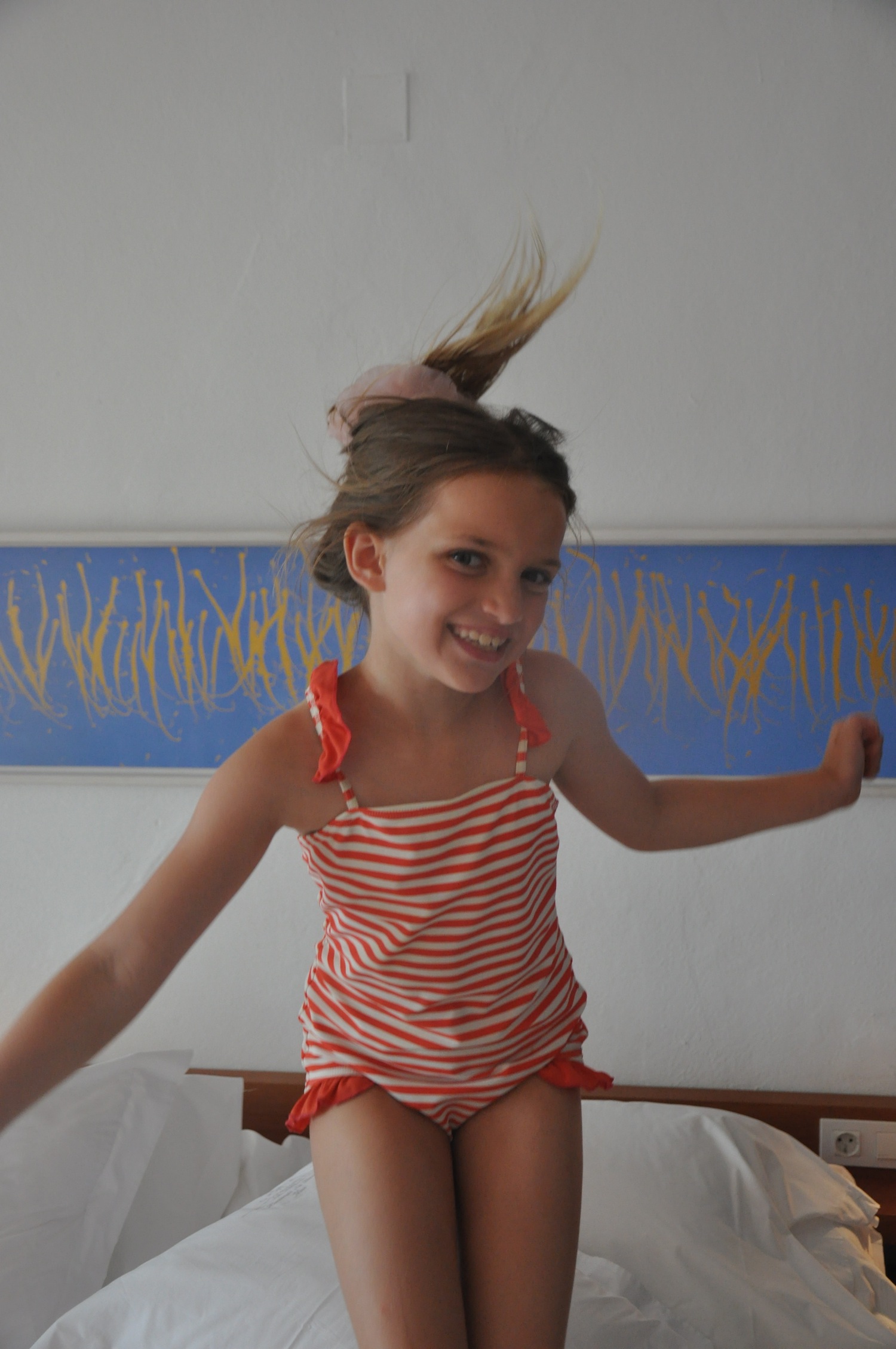 Iz in Mini Rodini Swimsuit.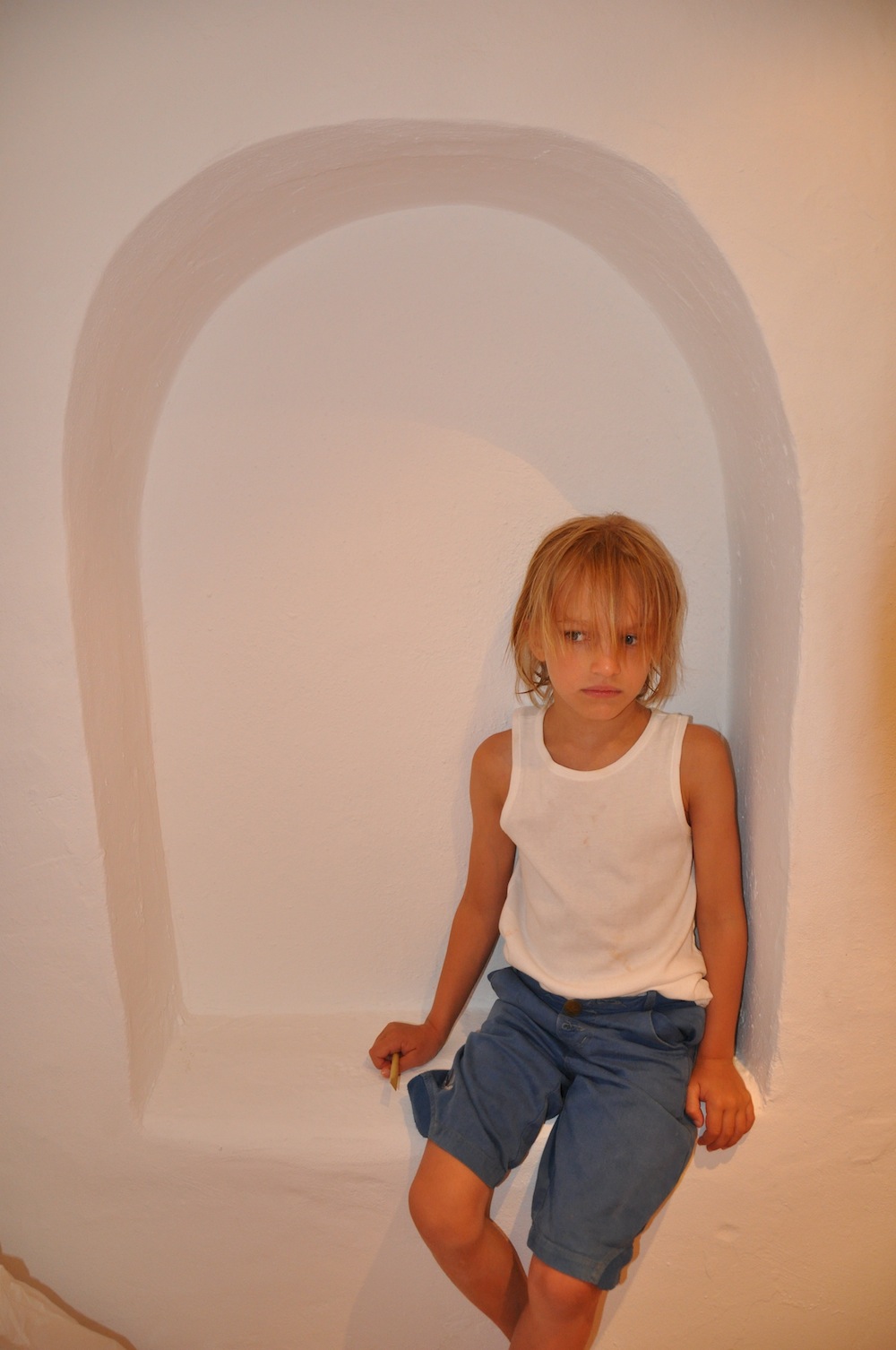 Satch in No Added Sugar shorts.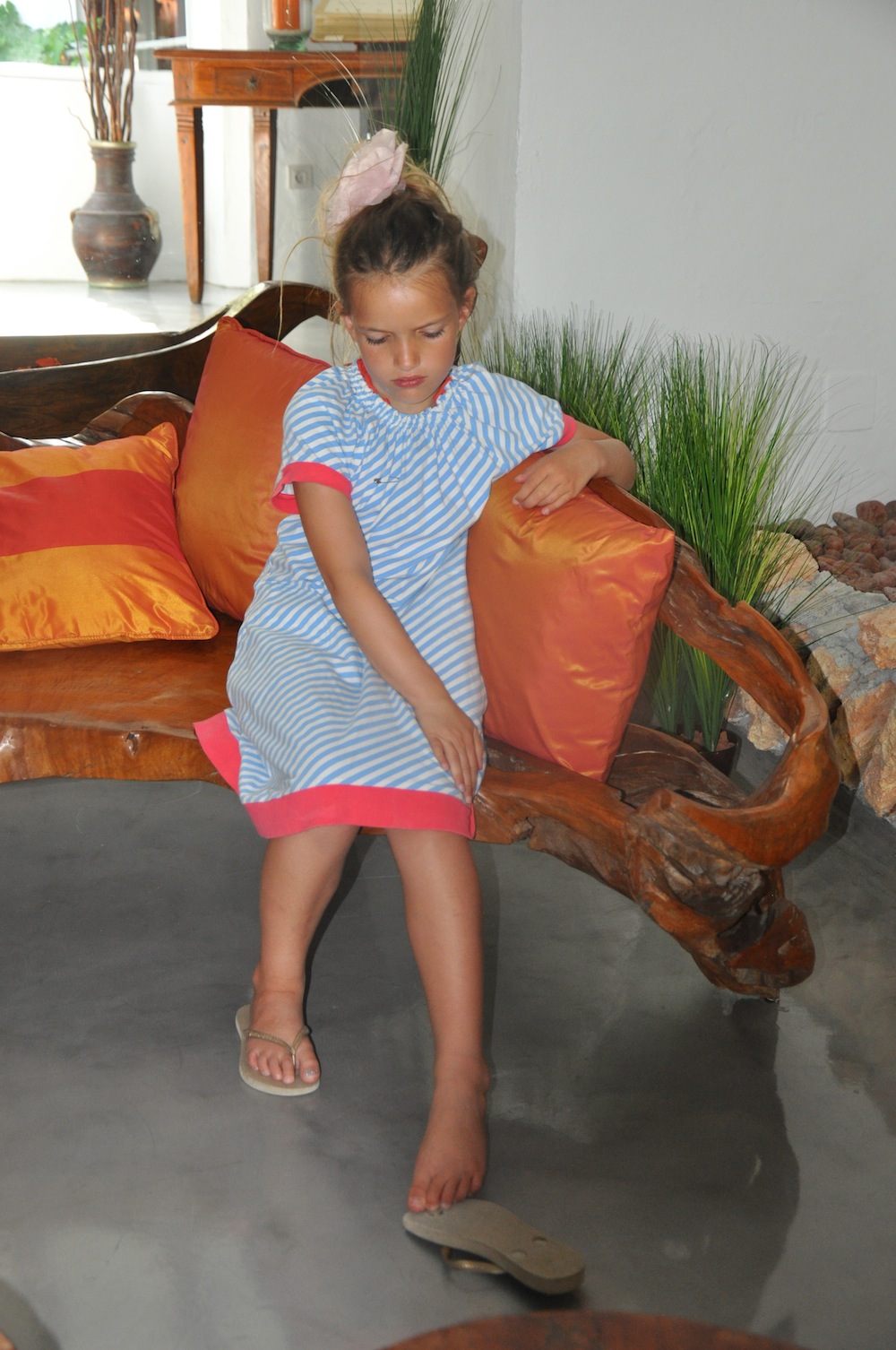 Iz in Louie Louis dress and Havaianas.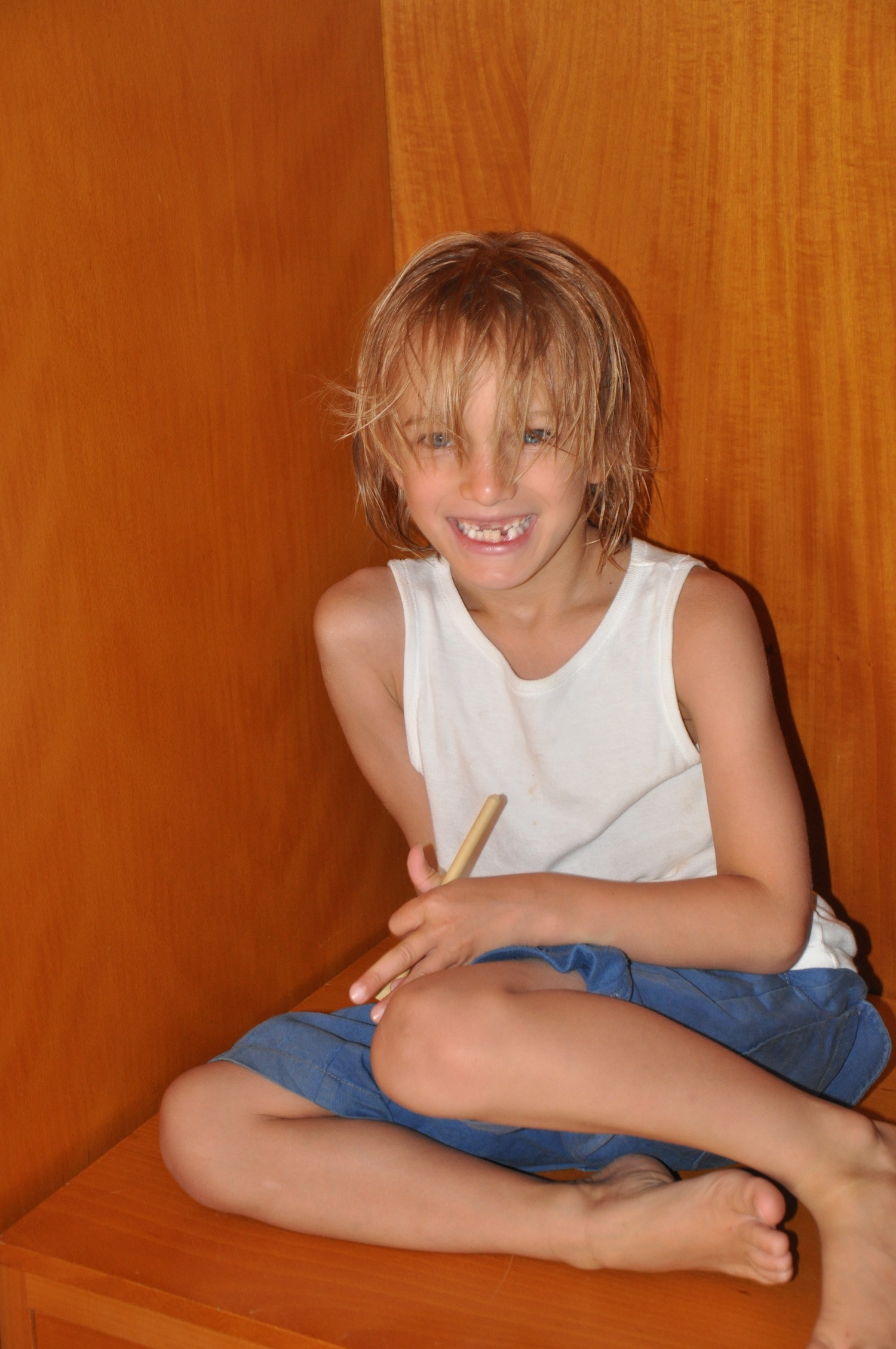 Even having fun in the wardrobe!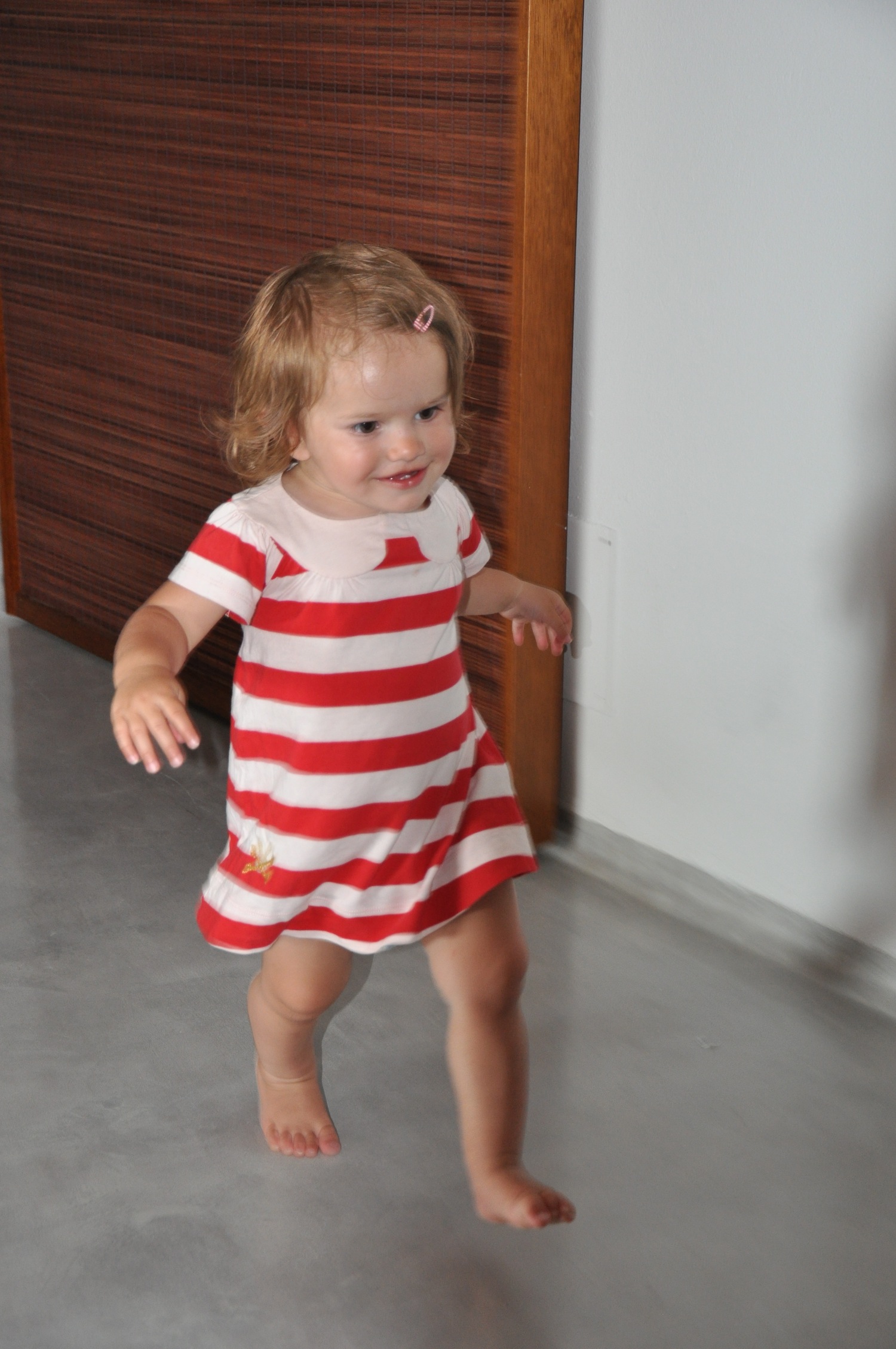 And running through the corridors.
Kitty in No Added Sugar dress.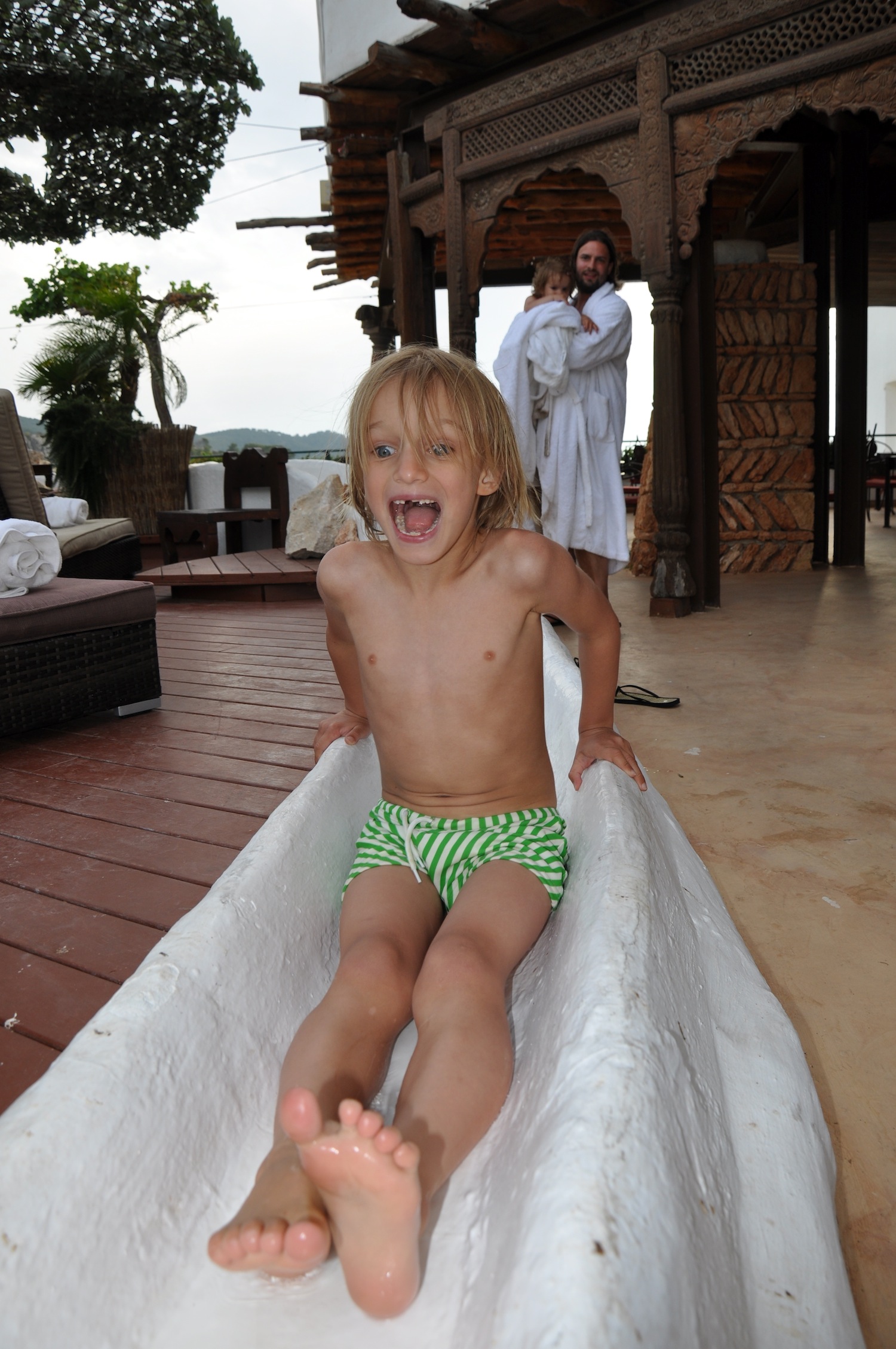 The pool was surrounded by waterways (slides so the kids thought)!
Satch in Mini Rodini swim shorts.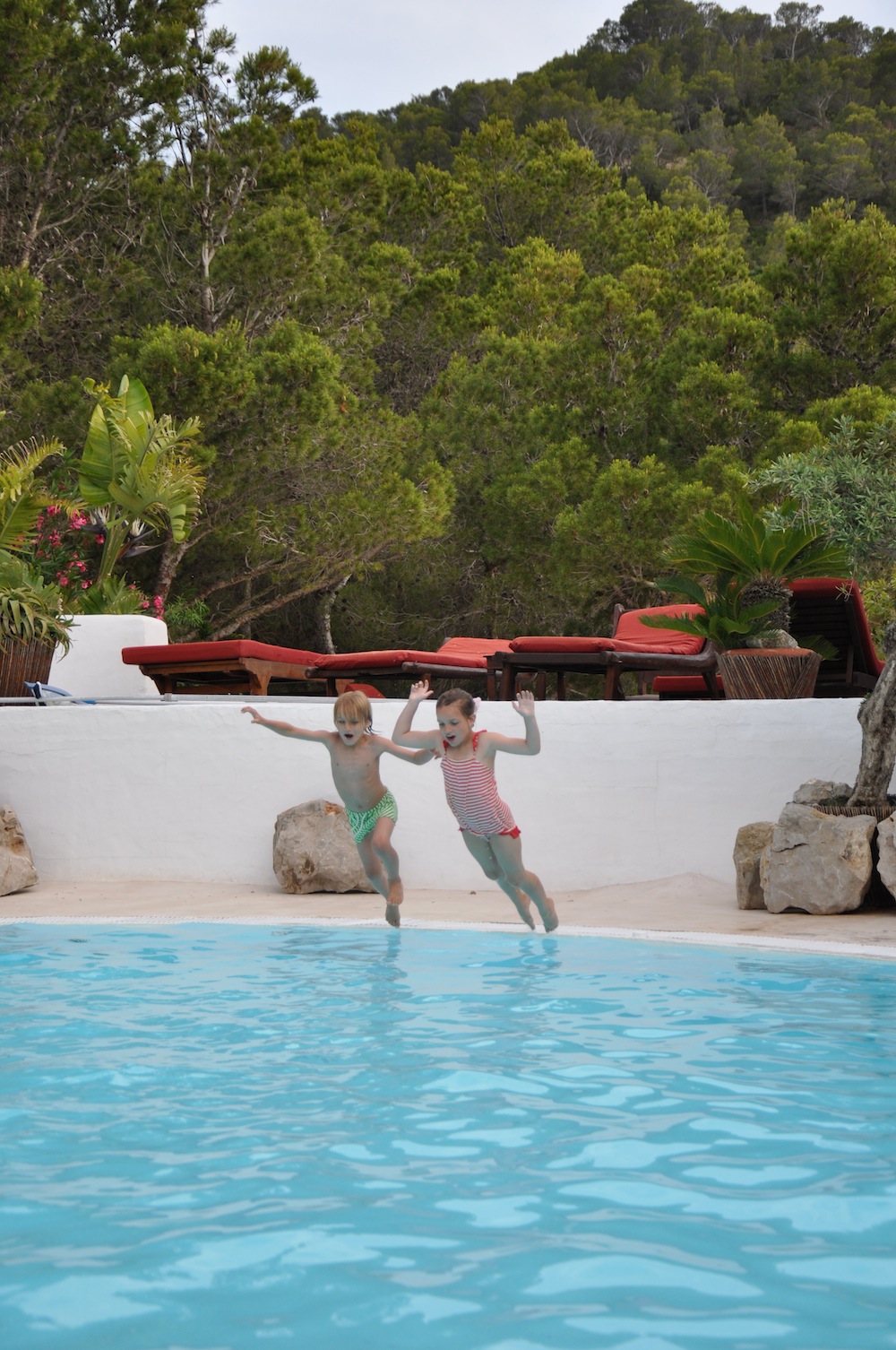 The pool was empty, I think most people preferred sitting by it drinking cocktails.