A couple of little gift guides for their easter baskets this year. As the kids get chocolate from relatives I try and give a little present instead to hunt out and then add in a few seasonal necessities that they would be getting anyway, new sandals, swimwear plus a spring time book of course…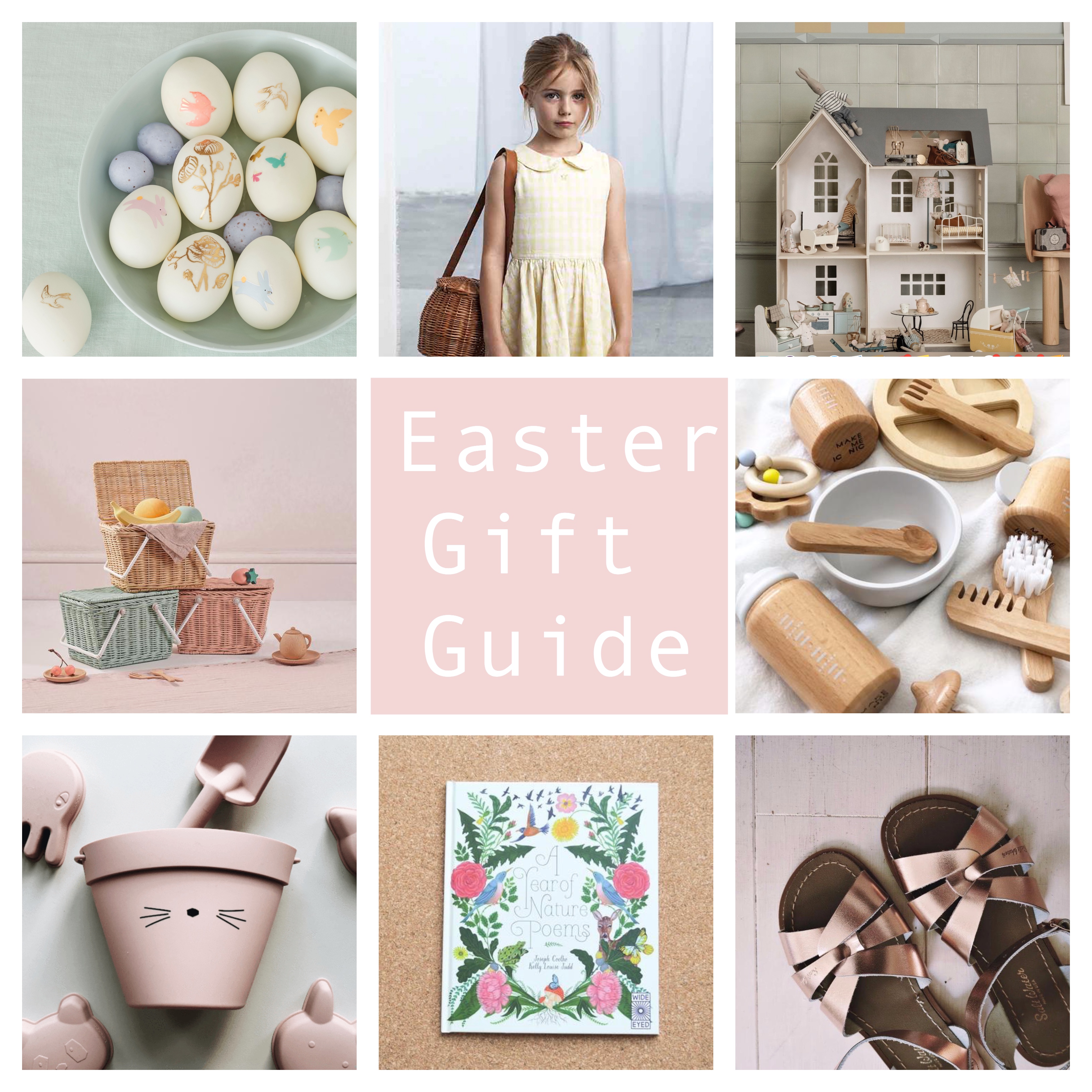 Top Row left to right: Egg decorating Meri Meri, Gingham dress Tocoto Vintage at Scandi Mini, Bunny toys Maileg.
Middle Row l – r: Olliella piki basket Cottage Toys, Make Me Iconic doll accessory kit.
Bottom row l – r: Liewood bucket set Scandiborn, A year of Nature poems Small Print Books, Saltwater sandals Scout and Co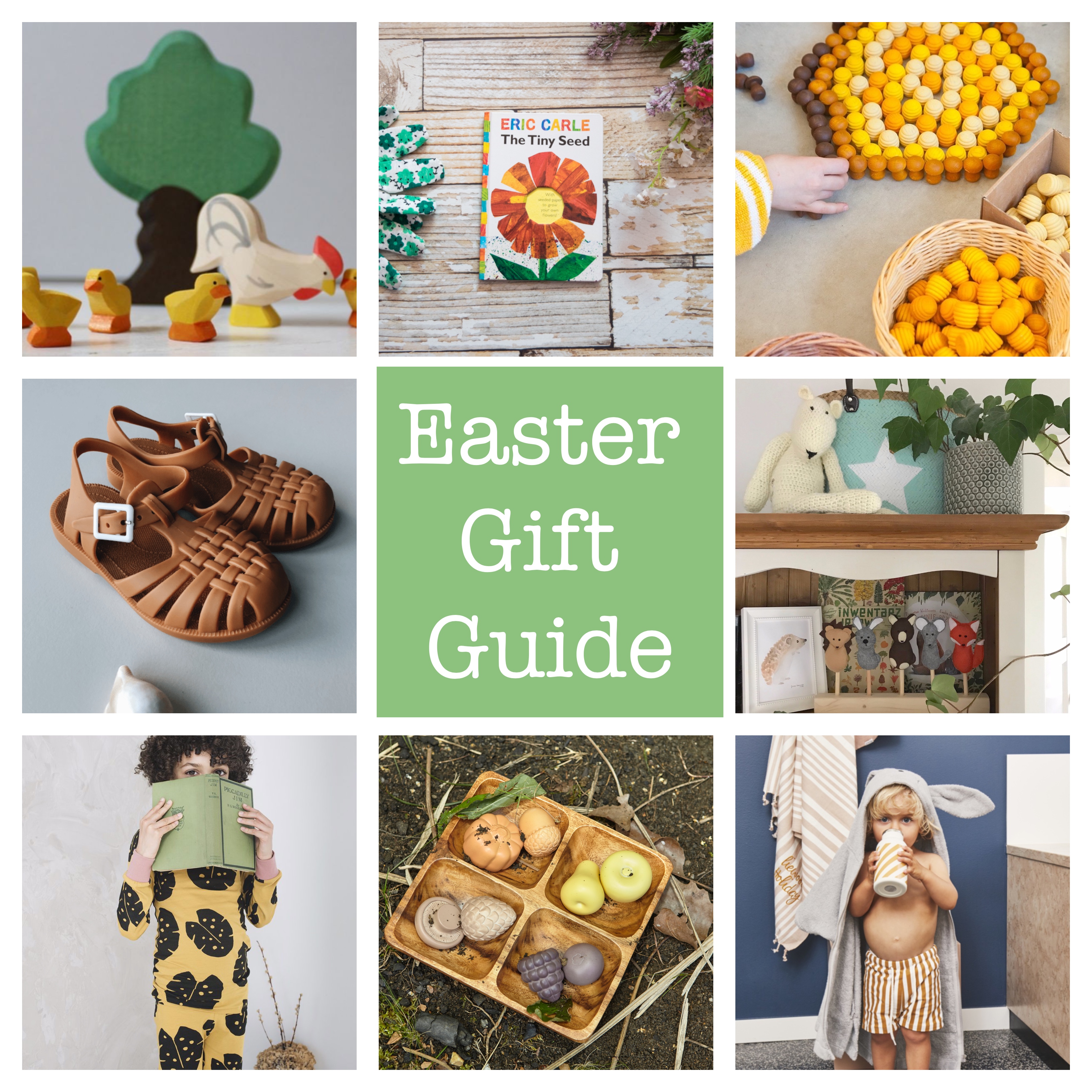 Top row left to right: Ostheimer easter wooden toys Conscious Craft, The Tiny Seed Eric Carle, Grapat mandala Little Whispers
Middle row l -r: Liewood sandals Alex and Alexa, Puppets Mimiki 
Bottom Row l – r: Pyjamas The Bright Company, Sensory Toys Cissy Wears, Swim shorts and poncho Liewood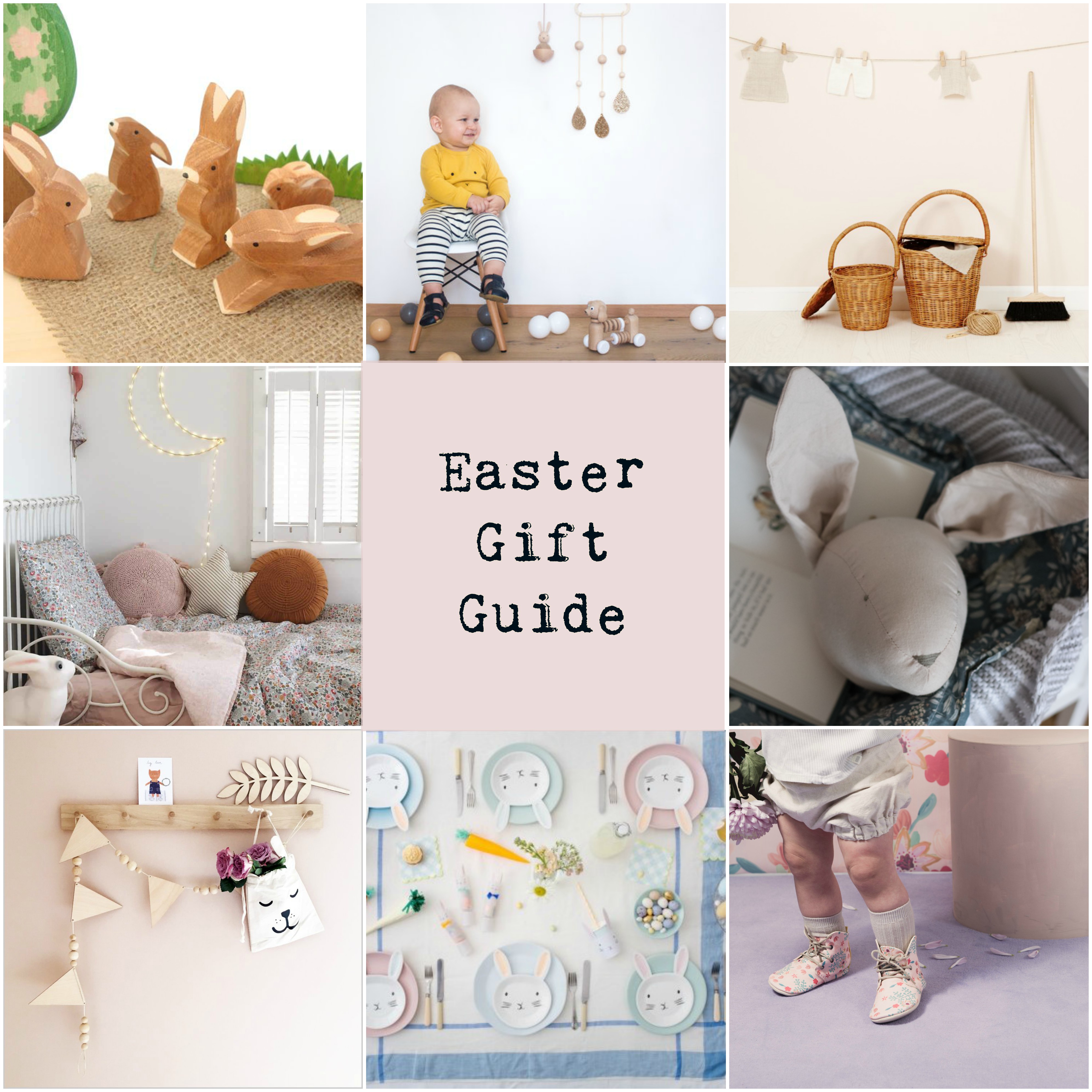 Top Row left to right: Wooden animals Conscious Craft, Bunny top Organic Zoo at The Little Natural Co,  Apple baskets Cissy Wears
Middle row l – r: Bedding Coco and Wolf, Bunny head Ella and The Roo.
Bottom row l – r: Bunting Lala Loves Decor, Meri Meri party at Little Lulubel, Shoes Amy and Ivor,